Good news, Everyone!
As you may have already noticed Gravitron has a different name now, but not only that have changed.
Yes! Now it's INVERTO... well at least it's the same gravity puzzler you already know or maybe played. If not then you should definitely play it right in a browser!

game and my one-man-studio have a page now : www.gravityboxstudio.net (pretty simple page).
But let's get back to some news:

a. Next update will feature a promised Checkpoint system, it is working great now, but needs some polish and testing.

b. Plus a lot of people have had a disorientation problem (which is normal, not every day your world becomes upside down), so I've implemented... (cool name here ->) "view target system". Basically when you press Q key camera turns in a direction you need to go, similar to the one "Mirrors Edge" has.

c. Next is fast restart, when you die you'll no longer see "Game Over" scene (which is a pity, this scene is so COOL), You'll have an option to restart from last checkpoint (left mouse click) or... give up go to "Game Over" scene! (right mouse click).

d. Difficulty settings, for those who don't need this fancy features, you can turn them off in options menu.
This update will also contain a lot of bug fixes like broken and wrong collision, places where player might stuck, options window and GUI bugs, transitions from level to level etc.
And now to a final news: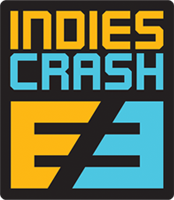 Guys from IndiesCrashE3.com contacted me, and they are willing to help my game get to E3!!! Getting to E3 is not a goal for me, it's publicity that I'm after. So if you feel like helping - nominate Inverto, vote for it and help me spread the word about it!