WHAT YOU'LL RECEIVE WHEN YOU PURCHASE THE GAME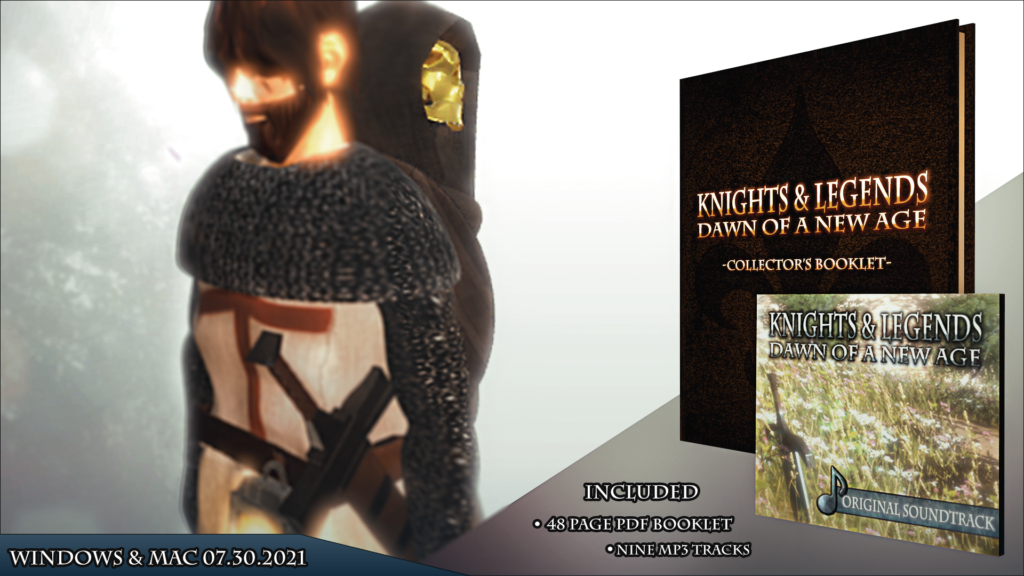 As previously announced, Knights & Legends: Dawn of a New Age will be making its debut on 07/30/2021. When you purchase your digital copy of the game you'll be receiving more than just the finished product! Included are two very cool extras that will further enhance your game experience.
The collector's booklet will be a 48 page PDF file featuring many insights about the game. Inside you'll find unique artwork, detailed enemy descriptions, combat strategies for each enemy, detailed location information, NPC backgrounds, world map, and the story behind the making of K&L: DNA.
ORIGINAL SOUNDTRACK (OST)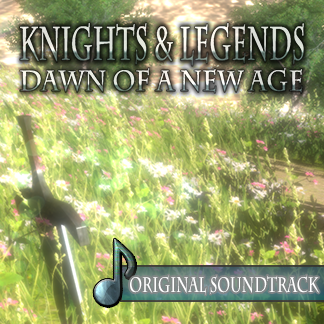 The game will feature nine, very unique, licensed sound tracks. As an included extra, you'll be able to enjoy the game's sweet high quality music at any time you want at your convenience.
MORE THAN JUST ANOTHER MEDIEVAL GAME
As a game developer since around 2016, I realized the market was in dire need of new ideas. The catch was, how do you invent something new when everything that could be invented is already here!? It's a tough challenge to deliver something fresh when everyone already saw the same old ideas redone over and over again. From the start I knew K&L: DNA needed to be much more than just another medieval game. It needed a soul, a purpose, and just enough character to leave an everlasting impression.
The game is a carefully crafted work of art. There was no hesitation in spending when it came to licensed music, which accounts for 50% of the immersion. 98% of all 3D models were done by me. Everything looks very consistent and there's no such thing as a few models having more polys than others, or looking oddly out of place, etc...
My best shot in describing my own game would be, a romantic medieval adventure. The drama is there. And I don't mean romantic as in boy meets girl romance. It's a romanticized middle-ages tale about faith, honor, knighthood, idols, death, and rebirth. The game is unlike any game you've ever seen in that aspect. I'm very confident those who choose to delve in its world will be in love with it by the time they're done playing. You'll want more, but there won't be more. That's part of the magic surrounding this work of art. It does things differently, a very bold different.
HERE'S A GLIMPSE OF THE MAIN MENU AND OST
LATEST BETA SCREENSHOTS & GRAPHICS OVERHAUL
Some of the images below were taken with the new first person exploration mode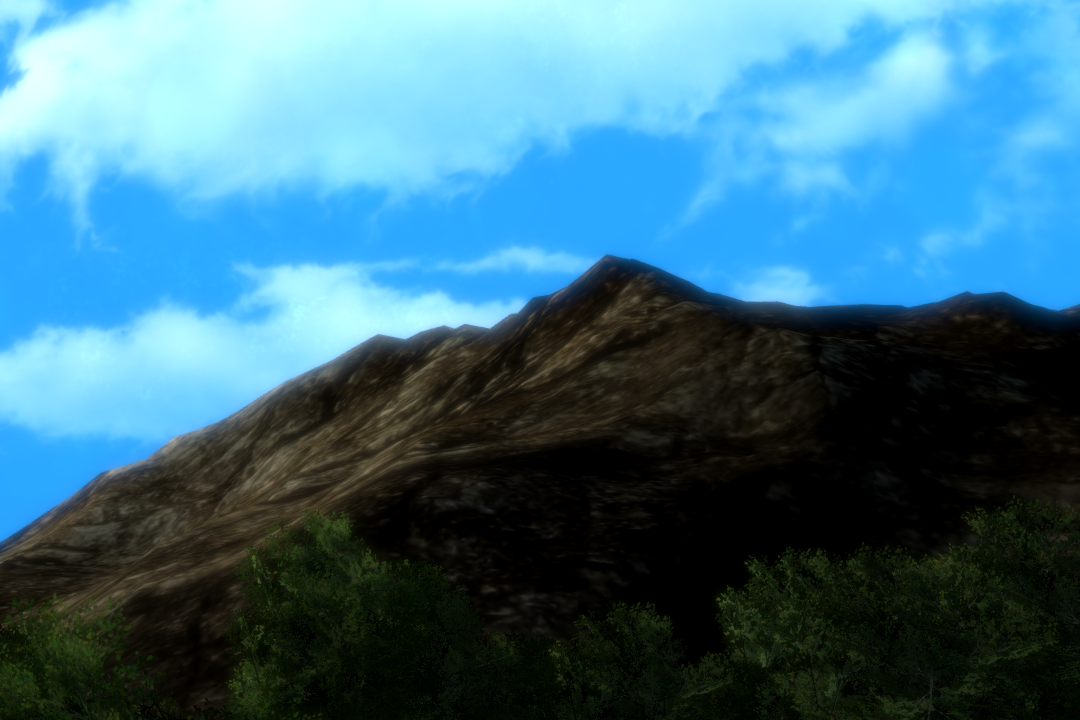 The world is inviting and feels like a pleasant hike through the wilderness.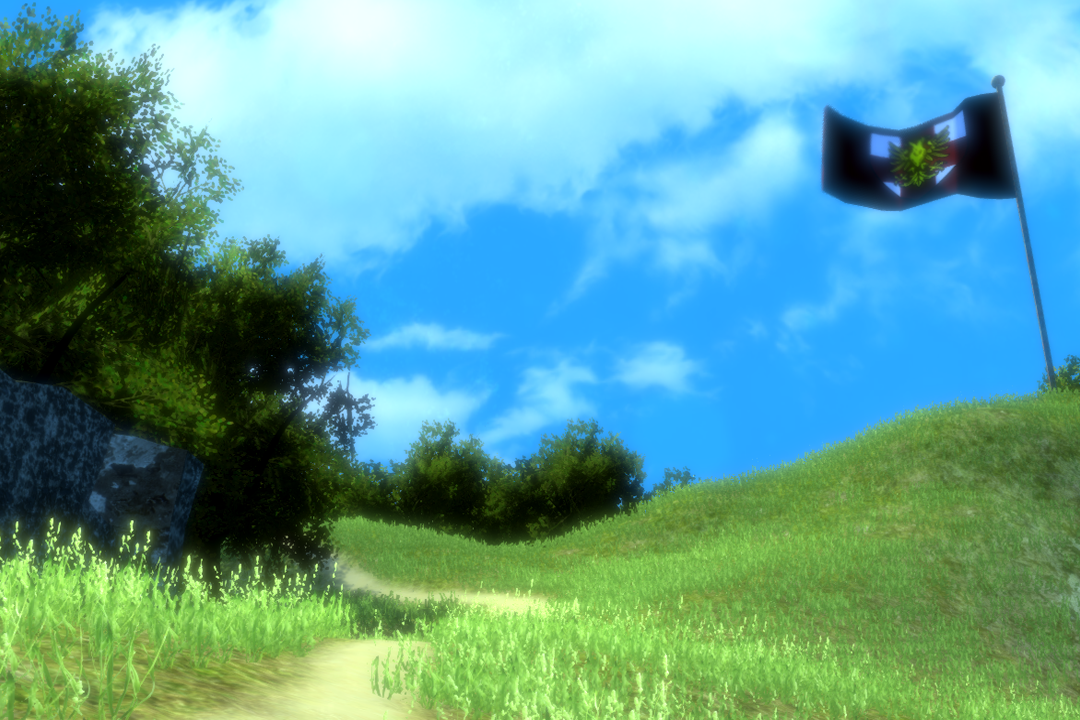 The main priority is to provide a vibrant world. As the wind blows, trees and grass will also move.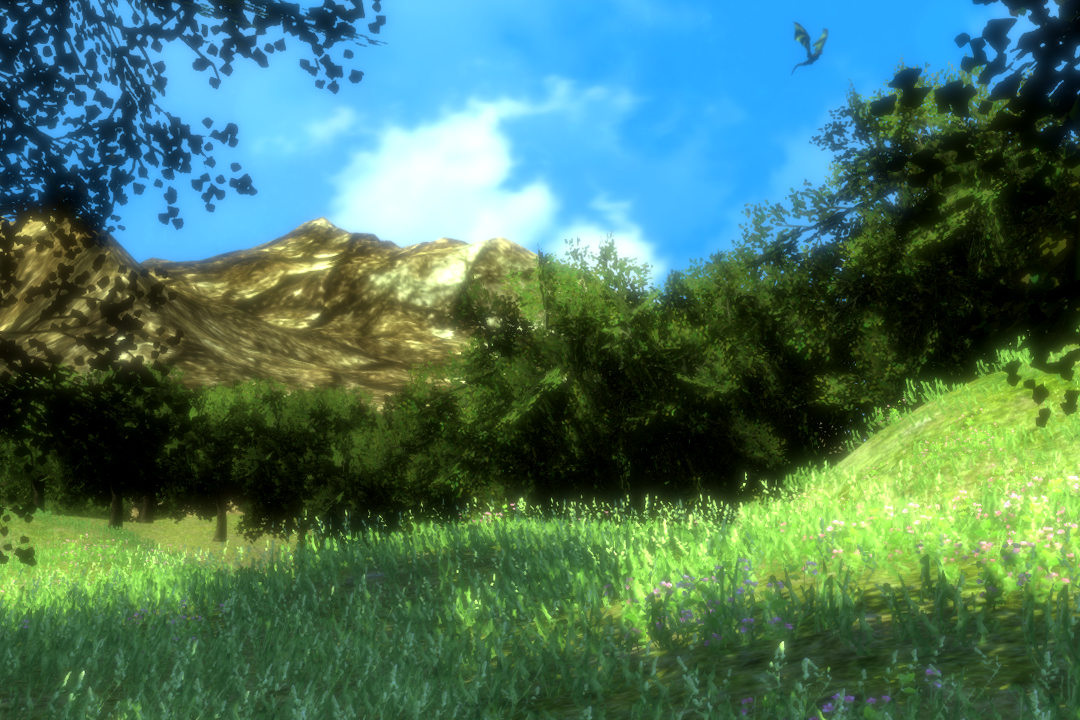 Dragons occasionally appear looking for a meal. It's important to stay off high ground.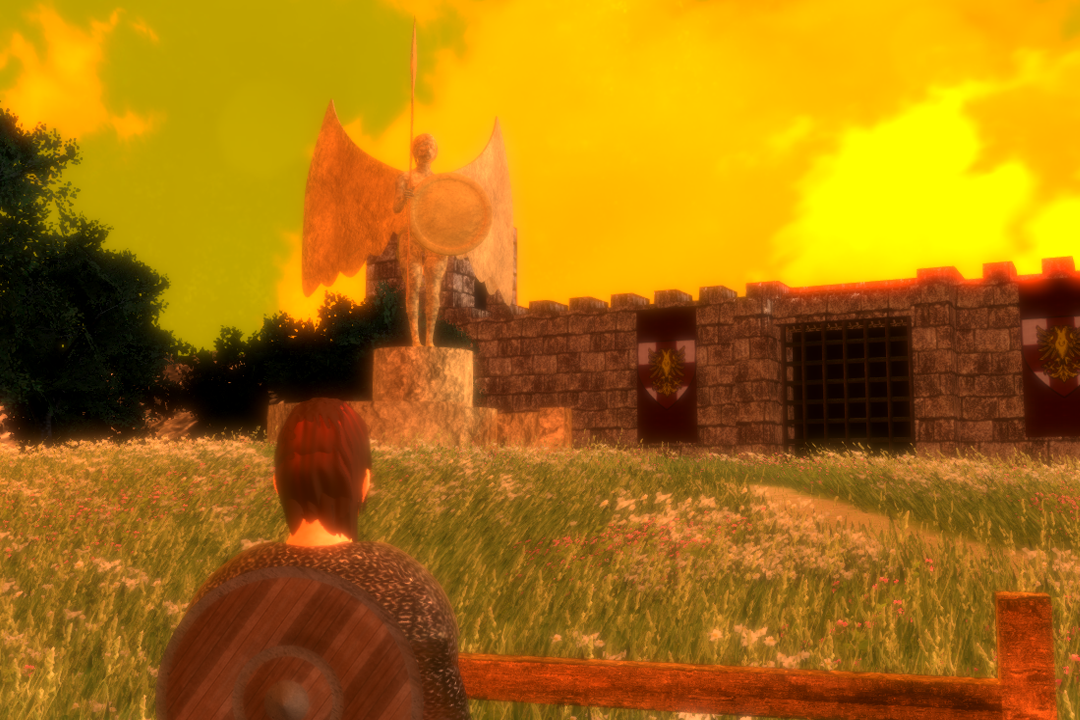 As you travel the countryside you'll come across unique landmarks.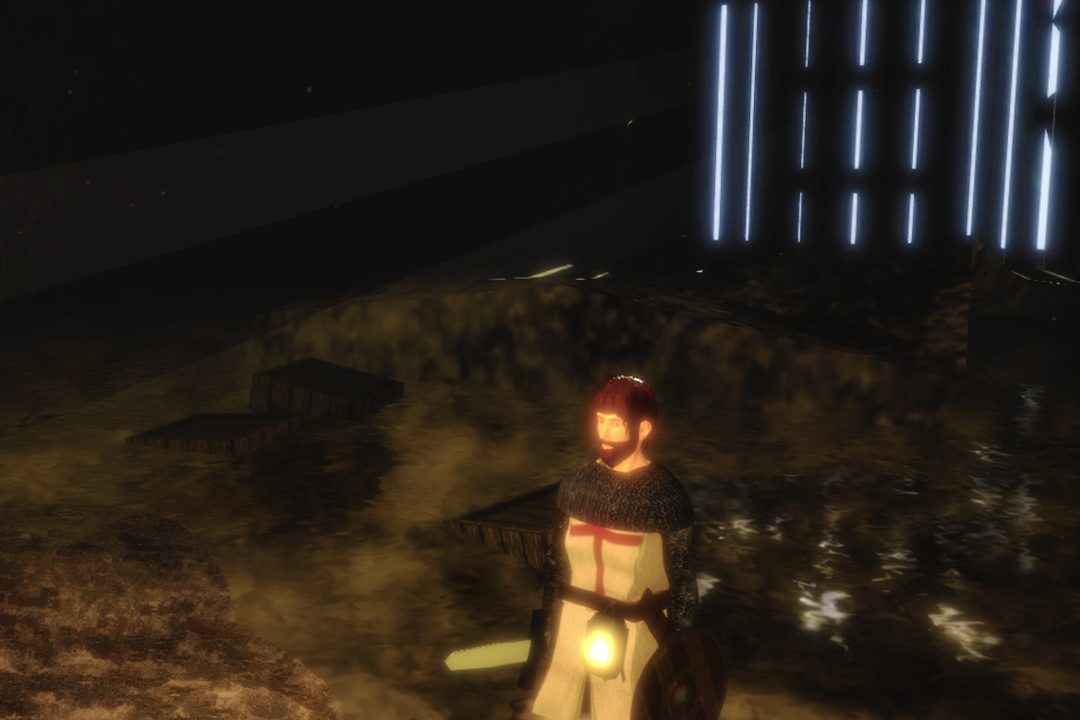 Dark and mysterious dungeons await beneath. Your lantern is your best friend.
NEW PC SPECS (RECOMMENDED)
The original idea was to make K&L: DNA available to everyone, even those we low specs machines. The game is being highly optimized for that purpose. However, some levels will demand a little more of your graphics and memory cards. I tend to alternate between a low specs machine and a high specs one. I haven't experience stuttering, freezes or crashes aside from reduced frame rate on the low specs computer. I'll share the lowest specs here so you have an idea of what to expect.
Lowest Recommended Specs
Intel HD Graphics 520
Intel Core i3 6100U @ 2.30GHz
Ram 6GB
As you can see, those are bare minimum to any machine these days. So the game remains accessible for mostly everyone. Bear in mind you must have a x64 bit OS. Below is the setup I'd suggest, which was also tested and works great.
Best Recommended Specs
Nvidia GeForce GTX 1660 Super
Intel Core i5
Ram 16GB
If your machine beats the specs mentioned above, it will run the game at absolutely outstanding performance. I will continue perfecting the game to deliver its best graphical performance in order to avoid unnecessary CPU hogging and crashes.
If you have any questions feel free to ask! I hope you've enjoyed reading through this article and I look forward to showing more of the game in the next few weeks. Thank you for reading!
Regards,
Felix J.