In this update, we have some more footage of the game to show, and it's finally in a higher quality video format! In the future, we aim to make more videos showcasing various parts of the game together with voiced commentary by members of the development team.
But work continues on all fronts! Here are just some of the things that we've been up to.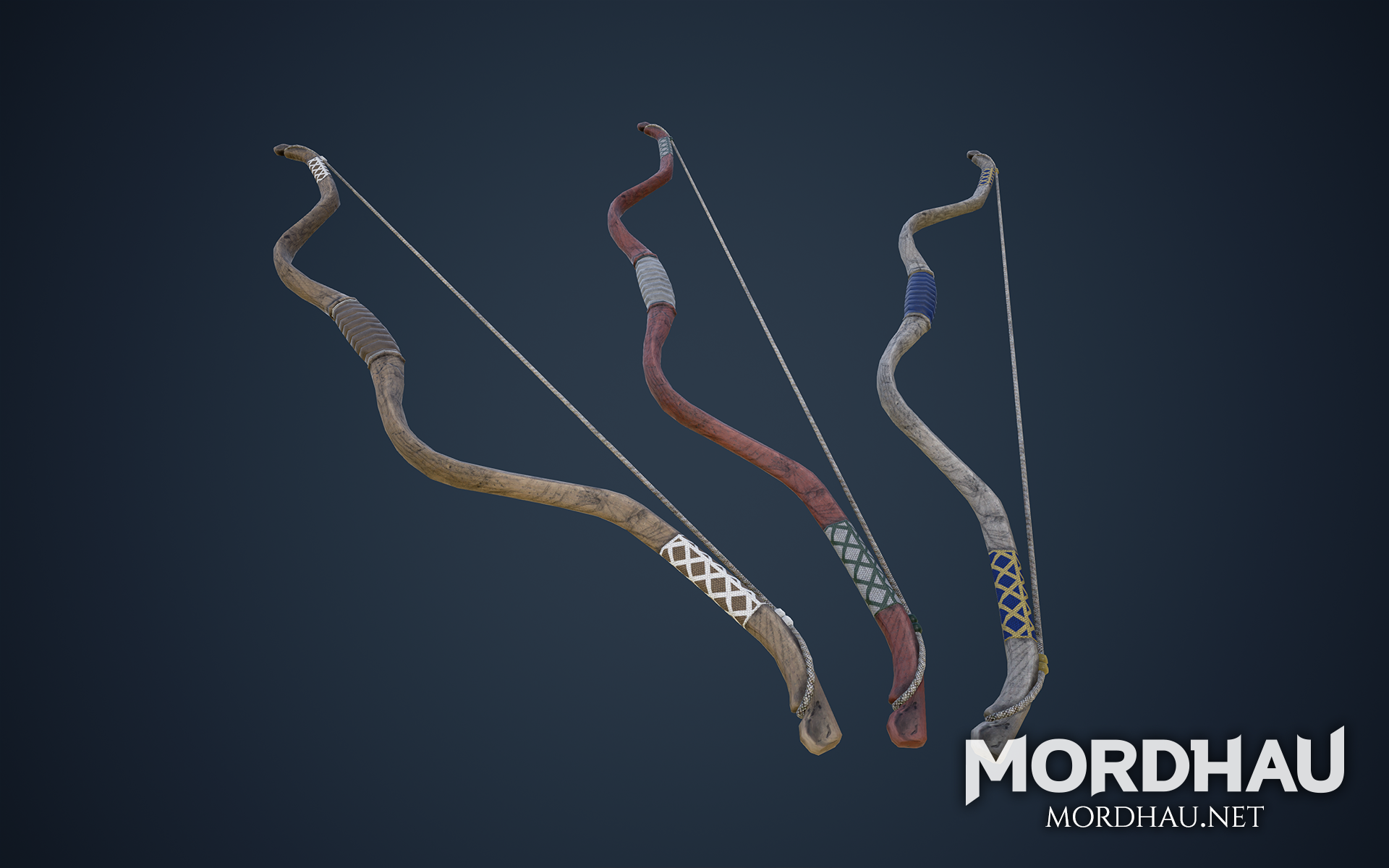 A recurve bow has made its way into the game, and since we've never showcased the coloring functionality, here are a few example color variants players can create. Equipment has up to 3 colors which can be customized, and they range from things like changing the color of fabric to coating a sword's pommel in a golden finish, or in the case of the bow, changing the hue of the wood. The available palette of colors changes depending on the object, ensuring players can't choose crazy unrealistic types of metal or wood.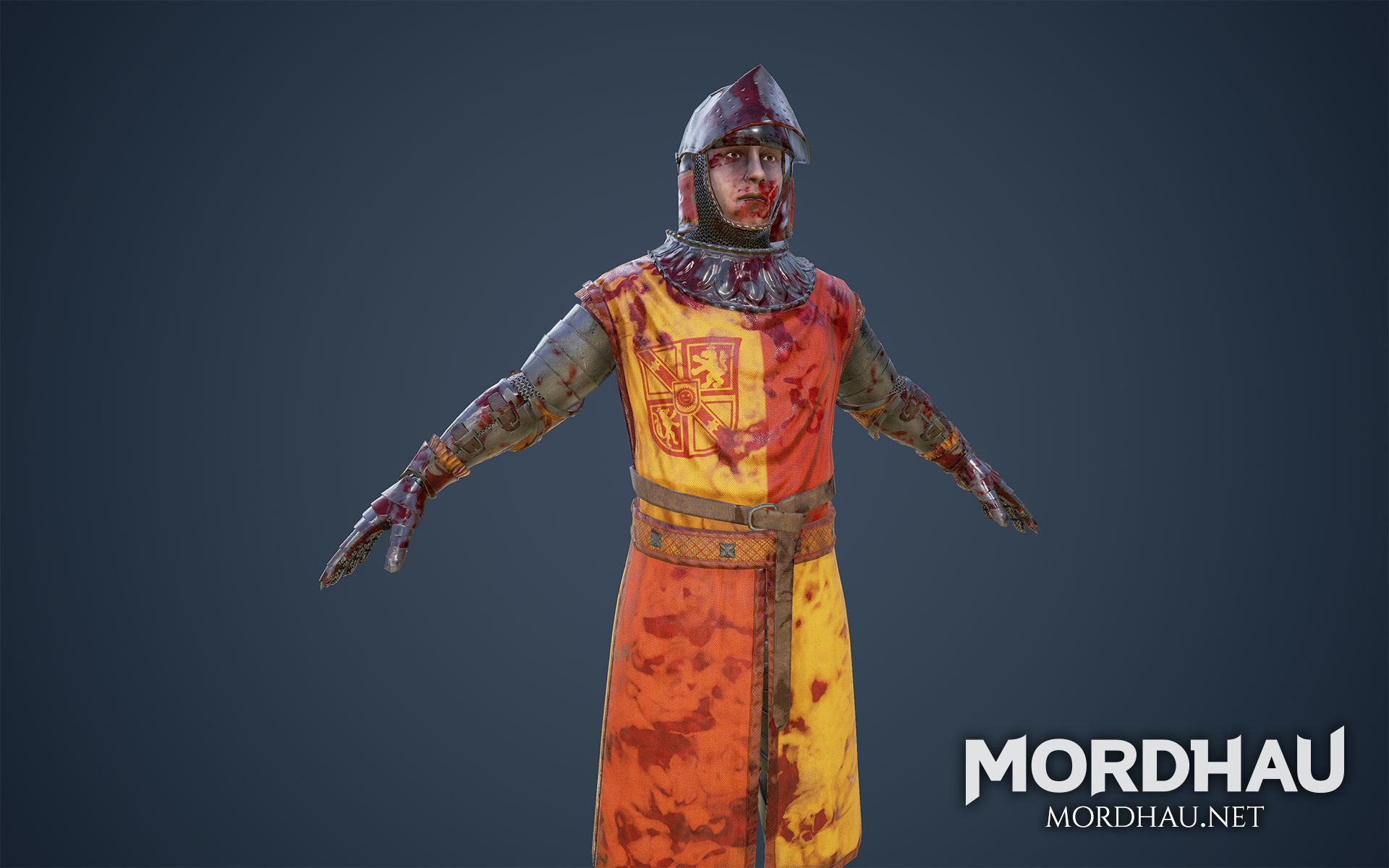 Gore plays a big part in Mordhau. To this end, we are updating our blood to make it more realistic looking. You may catch a glimpse of our new blood pools in the video that appear on the ground, gradually filling up. But there's also blood that appears on the characters, and above you can see a shot of our most recent experiments.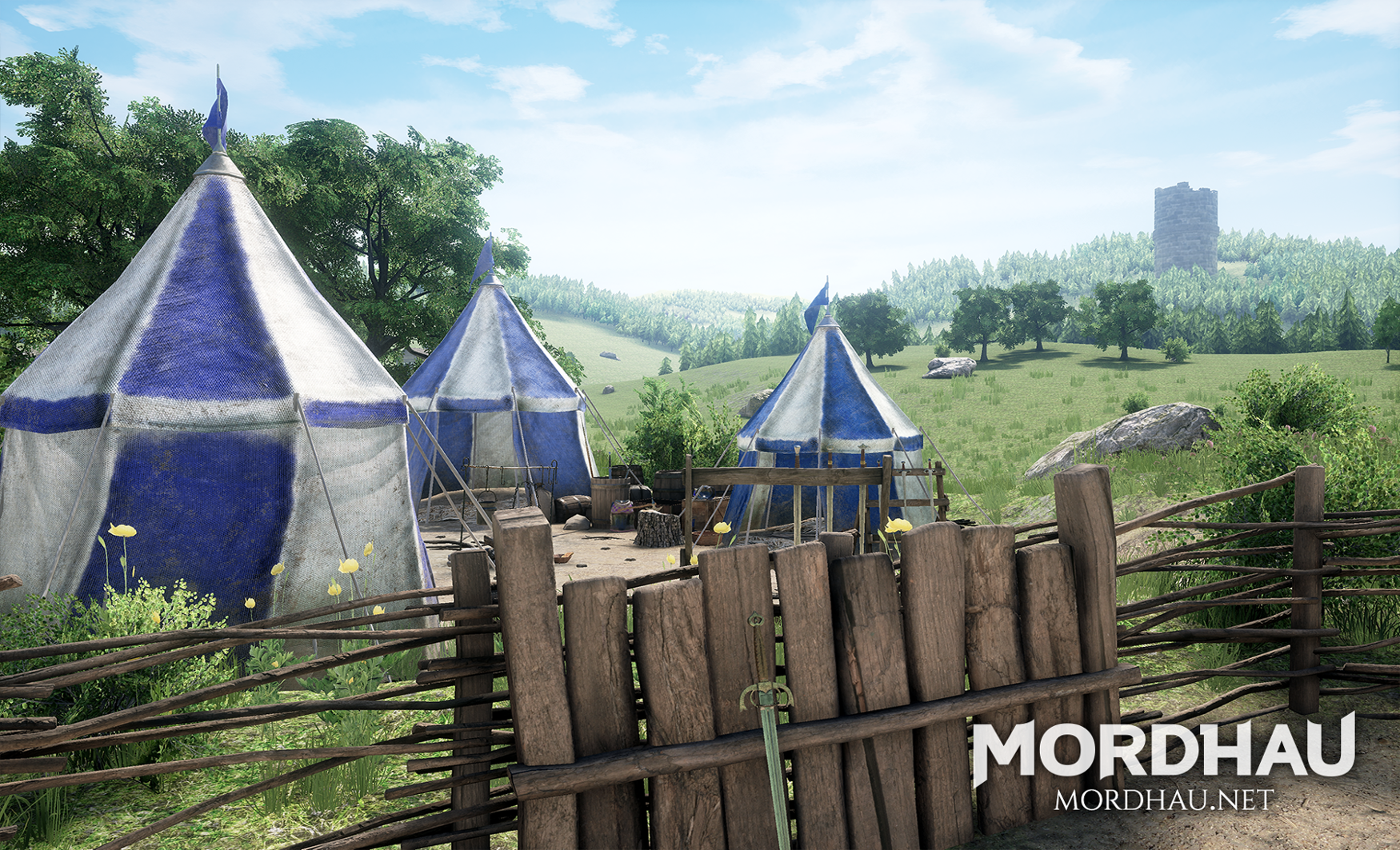 Among other things, we have been working towards some greener maps. So far we have shown some shots and footage from our "Pit" map, which looks fairly eastern and desolate. But that's not to say all or indeed most maps in Mordhau will look like that. We love forests and green pastures, and feel that they offer a great contrast to the gory aftermath that emerges after playing on those maps for some time!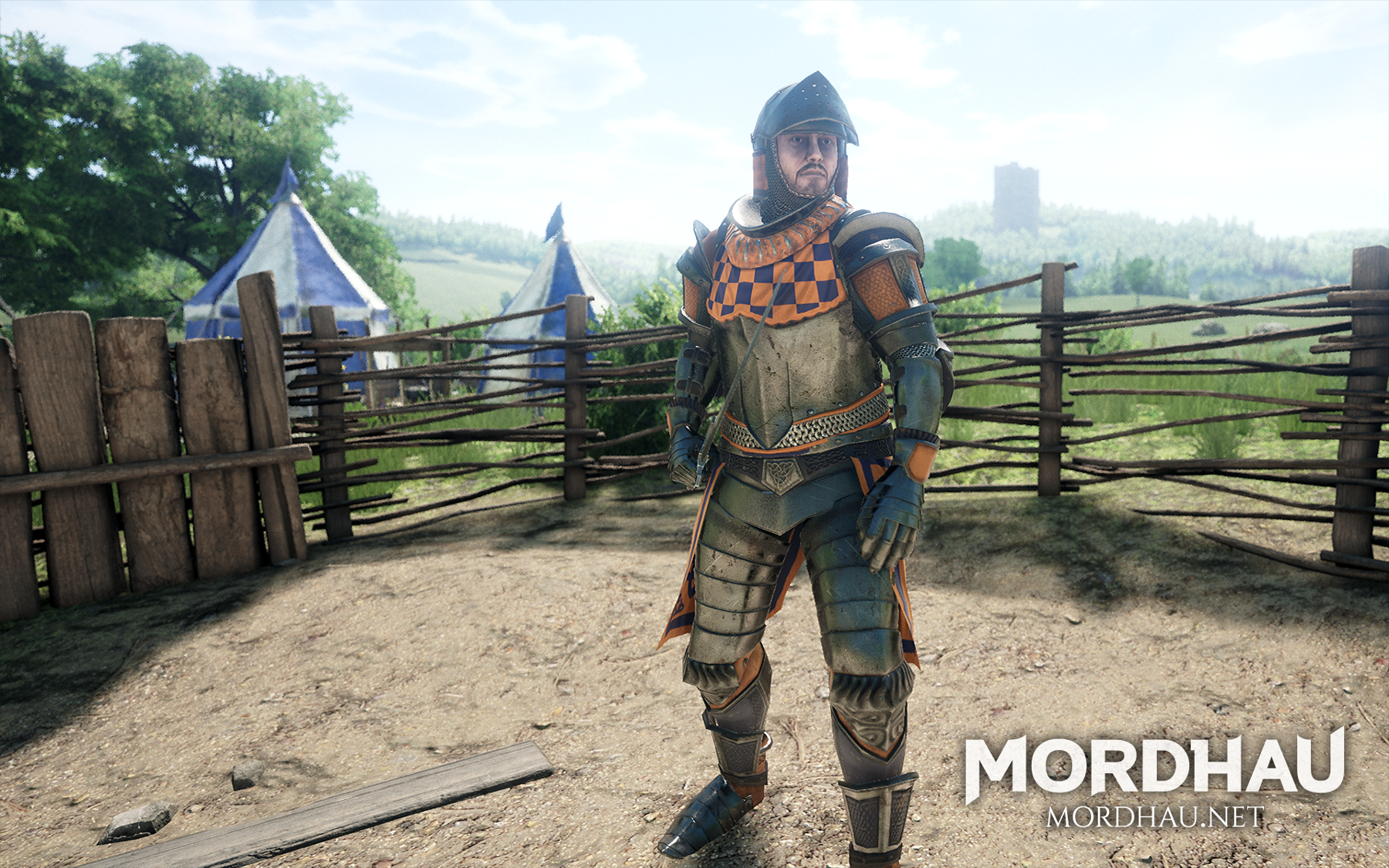 Last but not least, we'd appreciate it tremendously if you would consider showing your support for Mordhau by voting for us in the Indie of the Year awards!