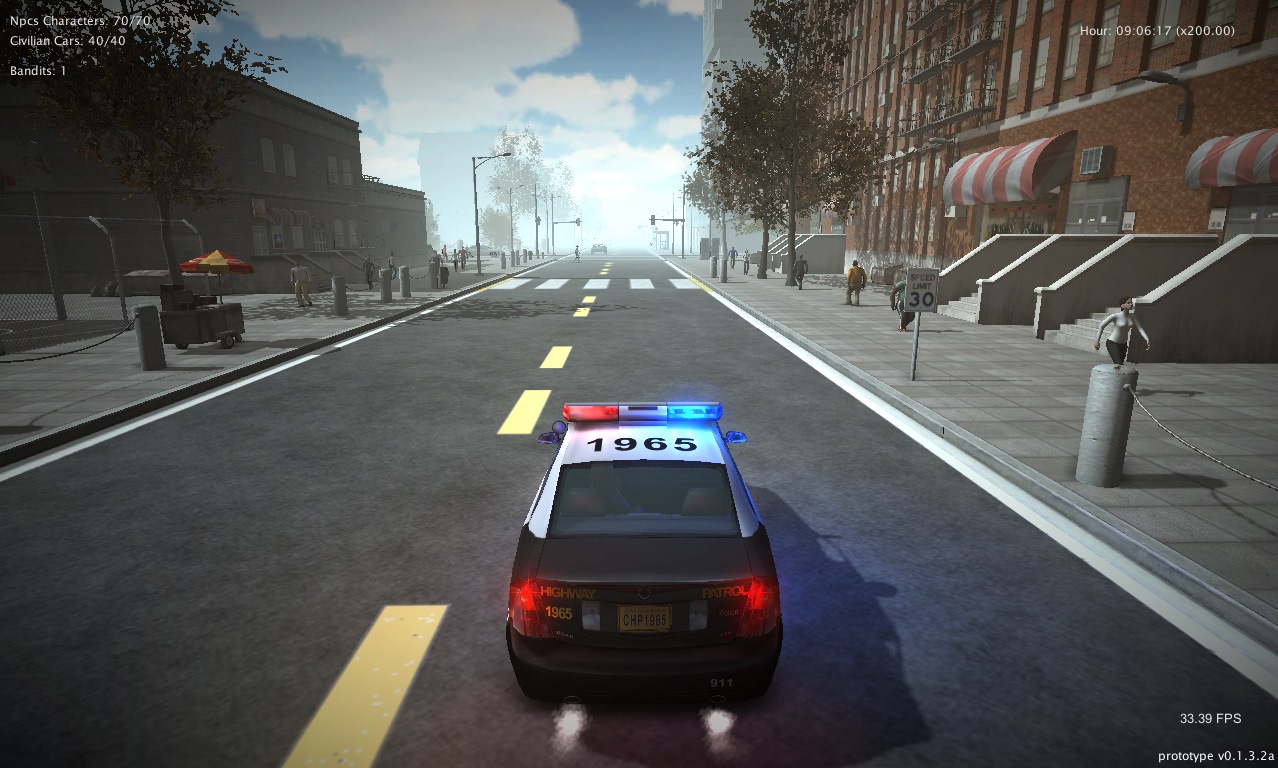 Hey everyone,
Our team were very busy finishing our advergames projects and this caused us some delay in this game. But we always keep working on it every day :)
We wanted to release the first little alpha this week, but we did not finish everything I really wanted for this first public version. And so, talking with some players waiting for our game, everyone agreed that it's better to release something better and funnier for this first time. Don't you agree?
So, our first little alpha is scheduled for next week. Please, follow the dev log and you can know everything the game already has here:
And below you will find a game FAQ I think it can help to answer common questions we usually receive. This game FAQ is also updated often in our website.
Thanks for keeping with us! Check out the questions ;)
Q: When the game will be available?
A: There is no date yet. There is a lot of work to do in the game also, so, do not expect this too soon.
Q: Will it be free? What about the alpha version?
A: The game will have a price as any other indie game, but we still don't know how much. The alpha version will be free, so the community can help us to test. The download link will be posted here, in downloads section.
Q: What platforms are you planing?
A: For now, just PC and MAC. This can change in future, we don't know.
Q: What engine are you using?
A: Unity 4 PRO. We are a company, we have all legal softwares and models licensed to us already.
Q: Graphics and animations will be improved?
A: Sure. But for now it is not our target, there are other challenges for this kind of game, specially been made by 2 people :). Simple answer is, we don't have time and resources to do everything beautiful right now.
Q: How big is the city?
A: For now it is small and it is likelly to be that way for some time. The good news is we plan to add some other areas around the city, like a rural area, some minor villages, etc. Also, in the game city players will be able to enter in many buildings, investigate and catch more criminals. There will be industrial area, residential areas, a few forests and a comercial area.
Q: Can I customize my character?
A: For the final version, yes. For the alpha version, no. Also, customization we will be something still limited at this time.
Q: Can I have my own house?
A: Yes and you will also be able to customize some details of it.
Q: Can I free roam the city or is it just an on duty game?
A: As an officer you will have free time from your work, so yes you can roam the city in your free time, go to restaurants, meet NPCs friends and make other things we are still thinking for the city, as a normal civilian.
Q: What kind of regular actions and missions can I expect from this game?
A: You can make normal activities of a police officer like: traffic tickets (park tickets), pull over cars in a blitz, use traffic radars, intercept civilians and ask questions about something suspect, compliance for civilians and criminals, arrest criminals (put them in your can and transport for the precinct), rescue injured civilians, call for backup, and many more as we can think of ;)
Q: What kind of special missions and events can I expect?
A: Besides the regular missions (above), you will experience some hard events like city birthday, riots, music shows, drug dealers and others we are still thinking.
Q: What are the attributes and other RPG elements of the game?
A: The officer will have some major attributes that needs to level up: Health, Energy, Job Stress, Hungry Level, Intimidation Level, Body Strength, Martial Arts, Gun Tactics, Assault Training, Negotiator Skills and Detective Skills. Each of these attributes will be explained soon ;). Also, in game money can be used to purchase equipments for private use and house things (cars, objects, etc).
Q: How the game progress when playing?
A: You will start in your career in the new city as a new police officer, but had a previous experience in other city. There will be on and off duty days (like one on and one off), the off duty day you can skip sleeping in your house. These days where you are not working will let you decrease faster your stress level, so it plays an important role in your career (when in high stress, you can shoot wrong or even suffer from visions fatigue).
There will be random events for regular crimes all day long and main missions that can take more than a day, in game (like a murderer or something like that). Each important event of your life as police officer will be saved and remembered for when you retire or die. Creating some kind of career album (even with photos).
All events will grant you stars, bad or good and this will be calculated for your promotion in police career (more ranks means more money and better police actions).
We are still planing the main story :)
Q: So, when the player dies, is it forever? Permadeath?
A: If you are playing at hardcore mode, yes :)
Q: Will it be only single player or multiplayer?
A: The alpha version is only single player, but we plan to add multiplayer later. We want cooperative for the beta version.