The Pond Map
Derek makes mention of the 5th map currently under development, so I'd better show you where we are with it.
The Pond is now out of concept and has taken shape as this in game shot shows. The Garden Gnome's are also nearing completion so stay tuned as I'll soon be releasing new shots of these dudes.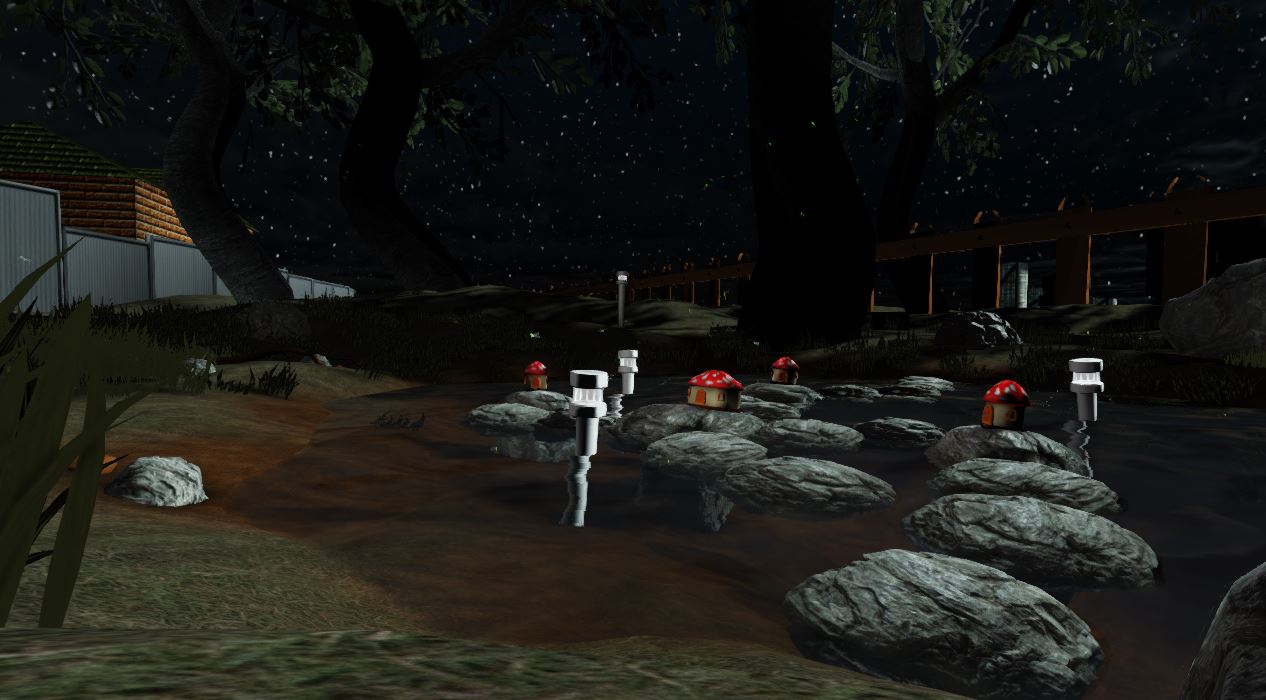 Game City Nights
Derek Wheatley's full article that reviewed the event can be read here or if you'd just like to know what he said about Toy Wars then read on :
"We had a whole new gang of people willing to show off their wares tonight, perhaps the most appreciated for his efforts alone was Neil Jones from Perth, Australia (claims he was "in the area") popped in to show us Toy Wars Invasion, or just Toy Wars, an FPS inspired by the "artwork" of bully Sid Phillips from the Toy Story movies. As a toy yourself you shoot your way through hordes of bitter and (literally) twisted toys with a variety of weaponry and driving vehicles to get to the enemy Toy Box. Seven maps will be available, such as the basement where you must charge your way through wave of insurgents or the beach where you must protect your construction workers from attack as they attempt to open up the enemy sand castle. At the perspective of a small toy you can expect these environments to be pretty grand in their scale. You can play single player or team up with a friend to show those rebel toys the true meaning of play time. A beta is close to being released with the completed seven maps (currently working on the fifth) in approximately a month on indiedb.com"