Introduction
Hello, IndieDB community!
This week we update the healing effect and we did some concepts for the underground with some detailed variations, and in the end coloured it (which we can't show here due to the file size limit), we did the shrines and enemies concept.
Underground Concept Art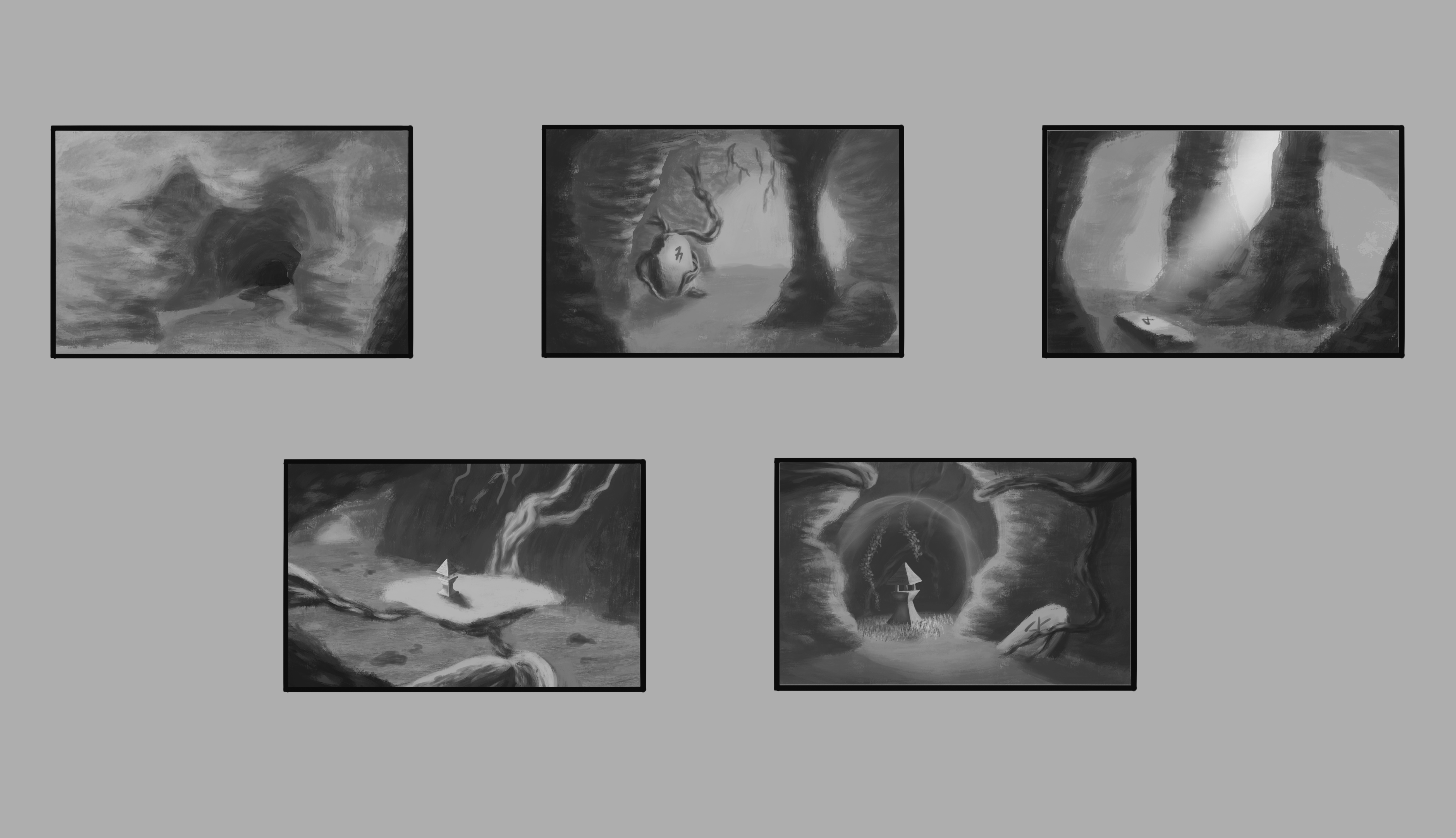 Shrines Concept Art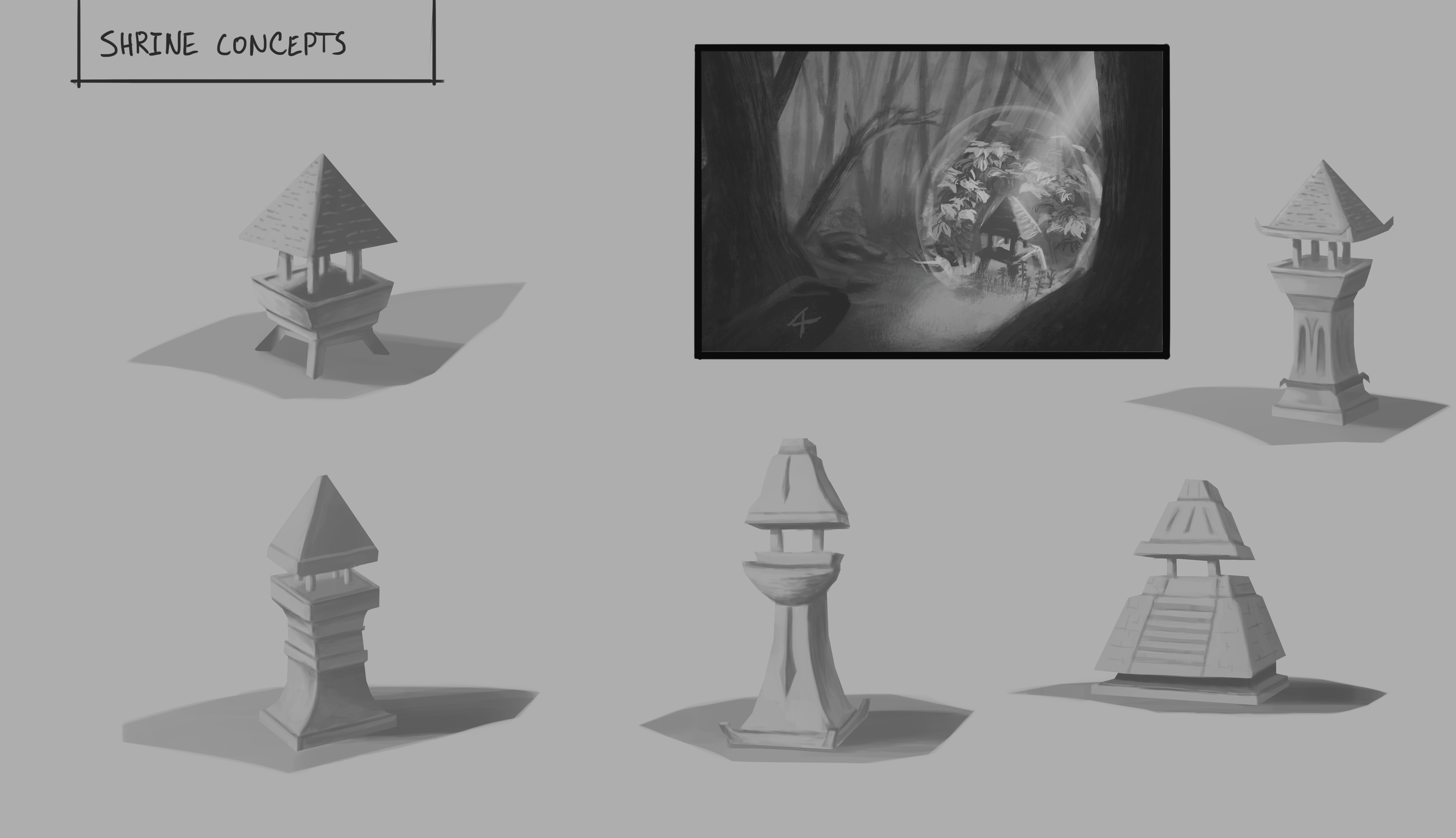 Enemies Concept Art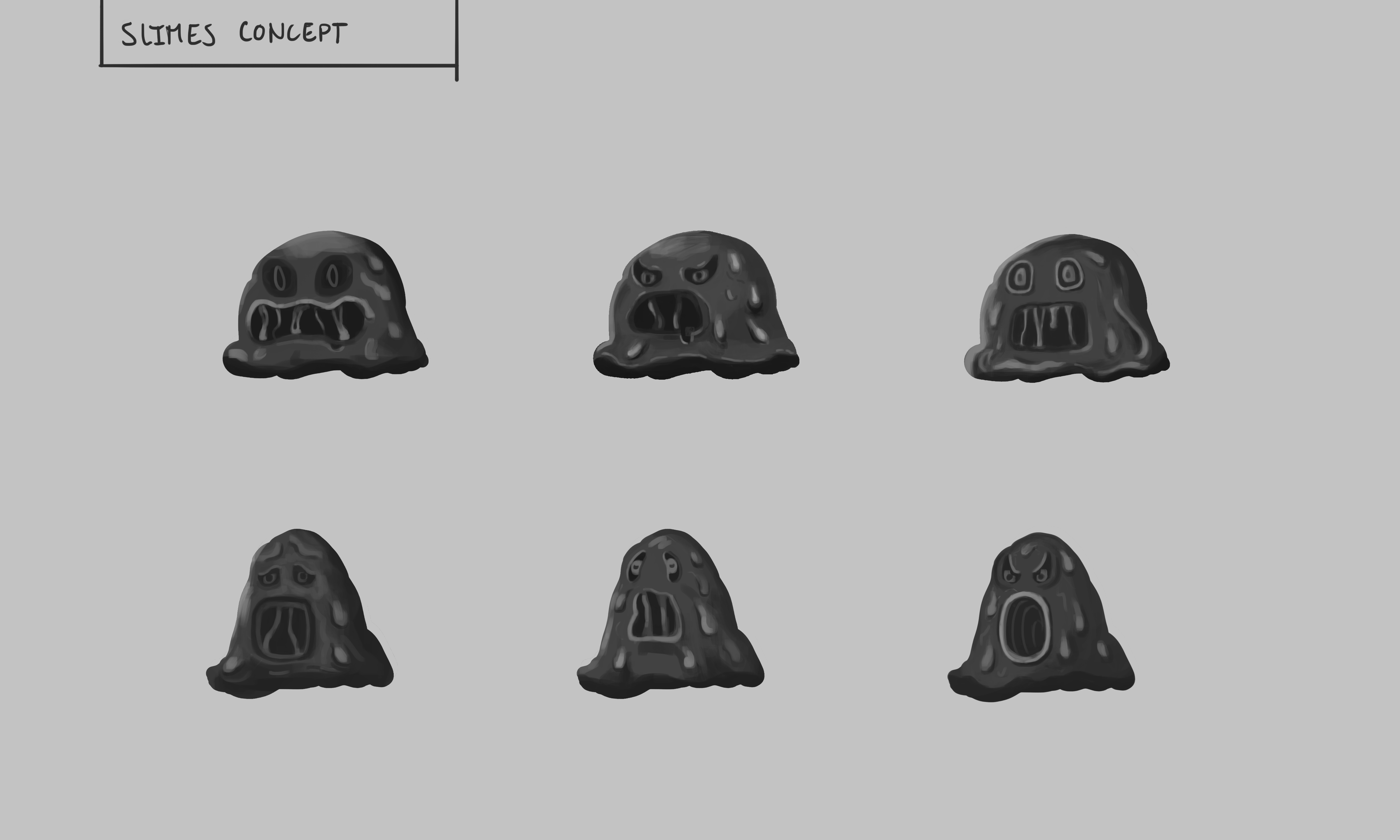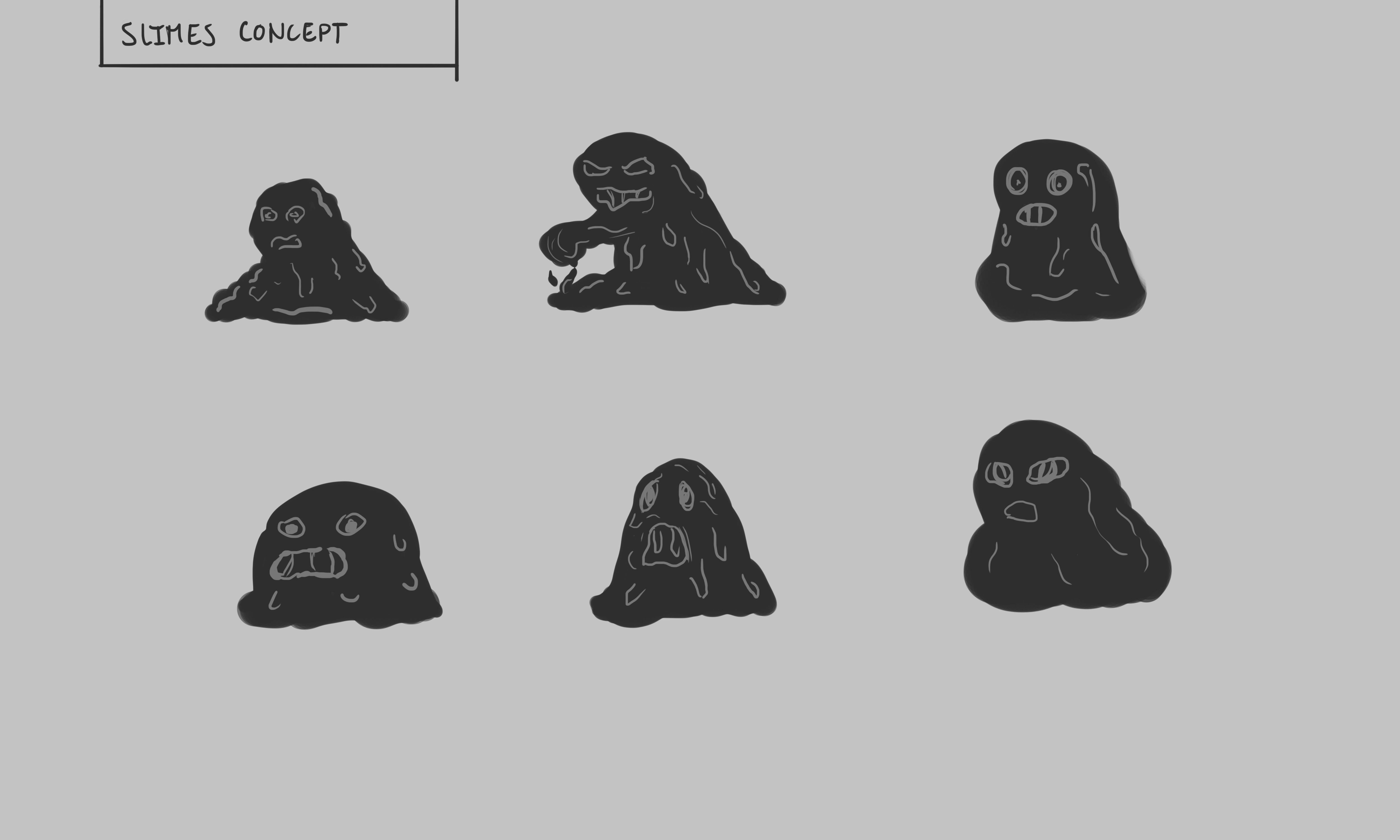 This last one is the projectile the ranges slimes are going to spit at the player.
This is the current updated healing effect:
Basically we added some green health crosses going up in the character in world space and in the user interface behind GAIA's face which gives a more pop to it in the corner of the screen.
Conclusion
This is all we've got this week for you, in the mean time, we've been doing some level design, and concept for the logo of the game and icon as well. We'll be showing you all that next week hopefully! Check our twitter for extra information and posts!