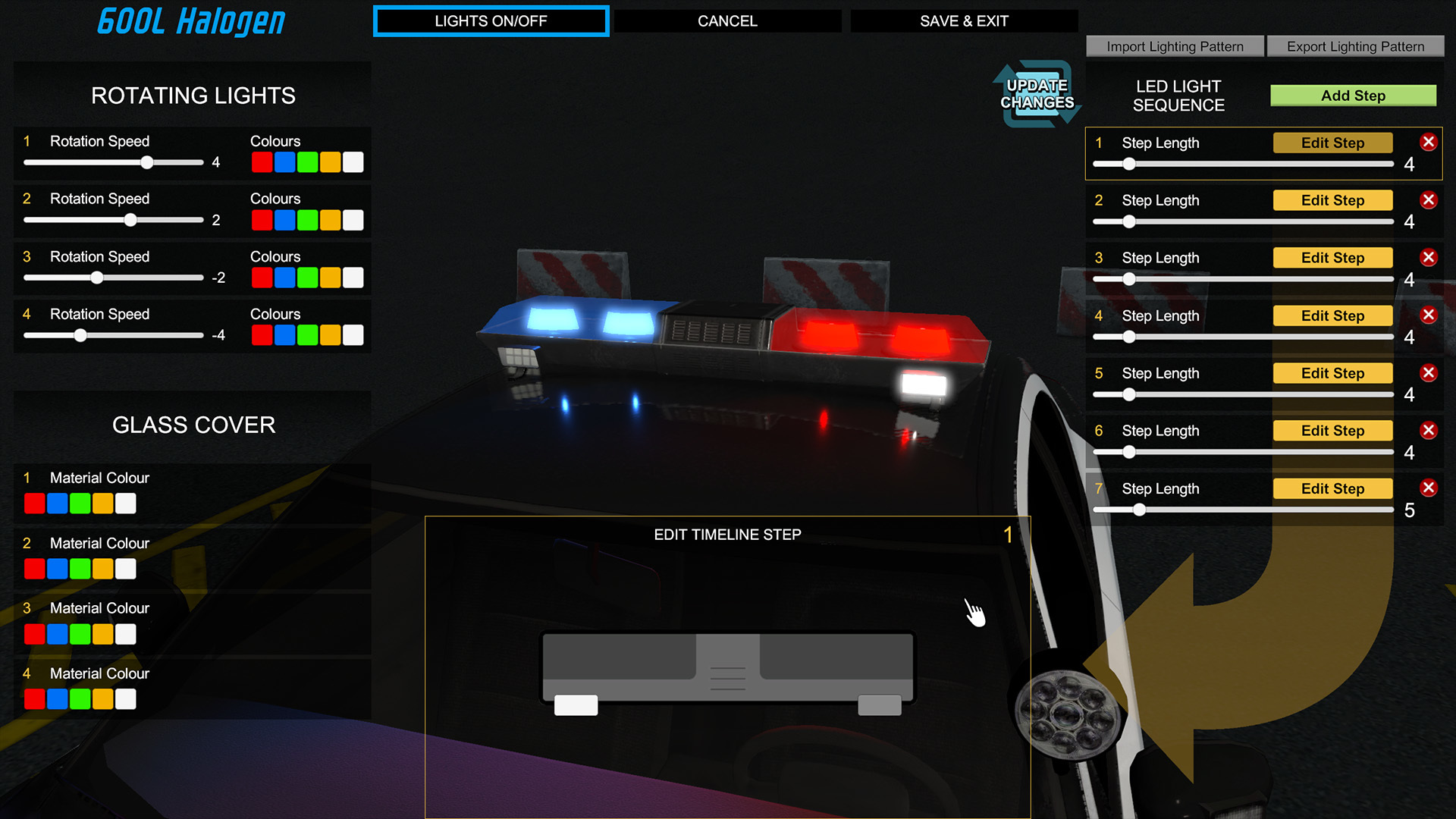 Hello all,

We're happy to announce that the vehicle lights colour and pattern customisation update is here! You can now design patterns and colours for vehicle lights - that includes all vehicles in the game, covering all departments. You can also import and export vehicle configurations, allowing you to share your creations and use those other players have created should they share them with you.





Full Update Notes
New
Lights colour and patterns customisation introduced
Game now spawns the last vehicle with the lighting setup that was used in a selected role
Vehicle menu loads last lights configuration on the selected vehicle
Ability to import/Export vehicle configurations (livery, lights setup, customised patterns, lights colours), in order to share and save your creations and use other players'. Available from the top right of the 'Select Vehicle' menu
Option to import/export lightbar only, available from the top right corner of the 'Lights Customization' menu
Lightbars have 3 default flashing patterns
Lightbar menu shows model names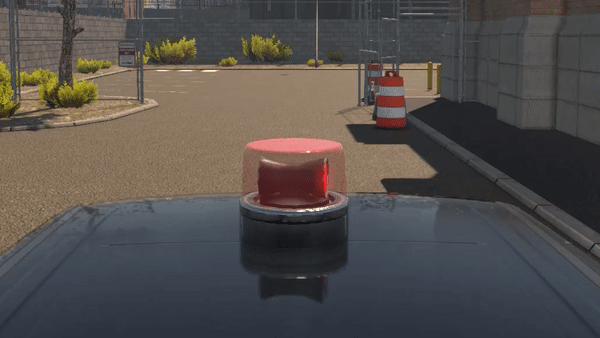 Fixes
Lightbar menu now highlights the current model that is on the vehicle
Party hat disabled D:
Vic police car pushbar size adjusted
Old lightbar added in options
Right mouse button icon to rotate vehicle during customisation
Spawning vehicle with no lights will revert to default setup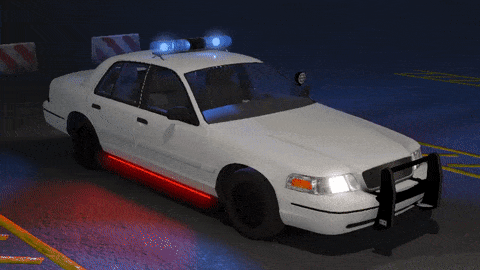 We hope you enjoy this update and have fun customising and sharing your vehicle light set ups! Flashing Lights has a couple of big updates coming up in August and September.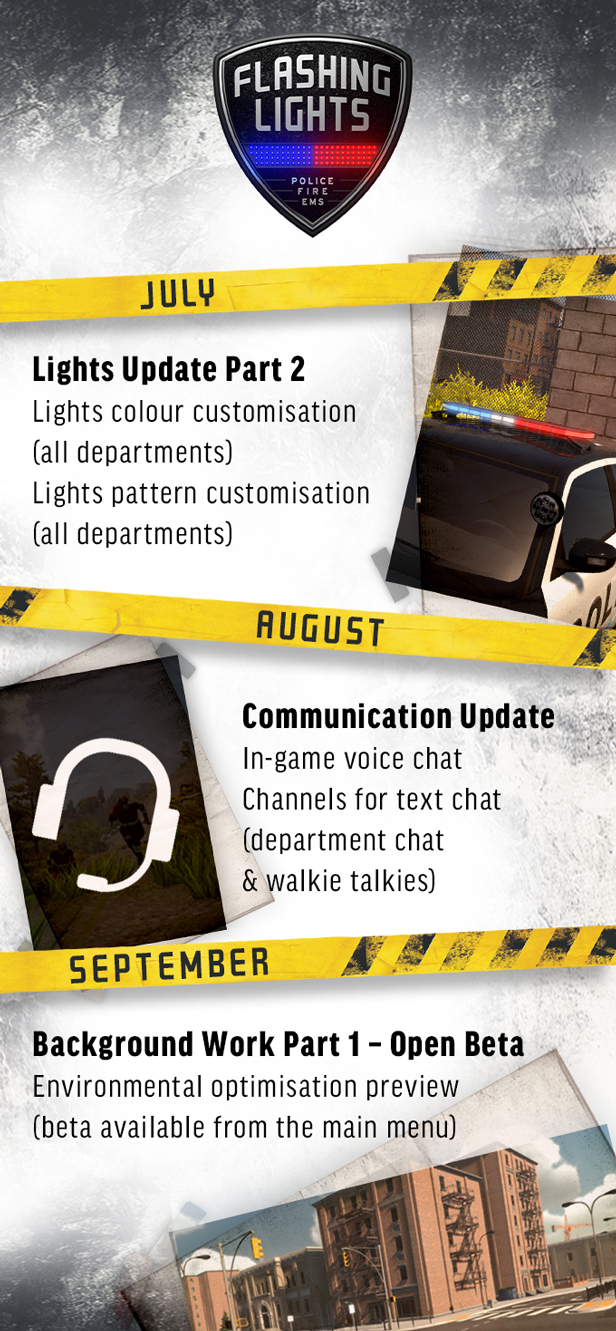 Thanks,
The Flashing Lights Team