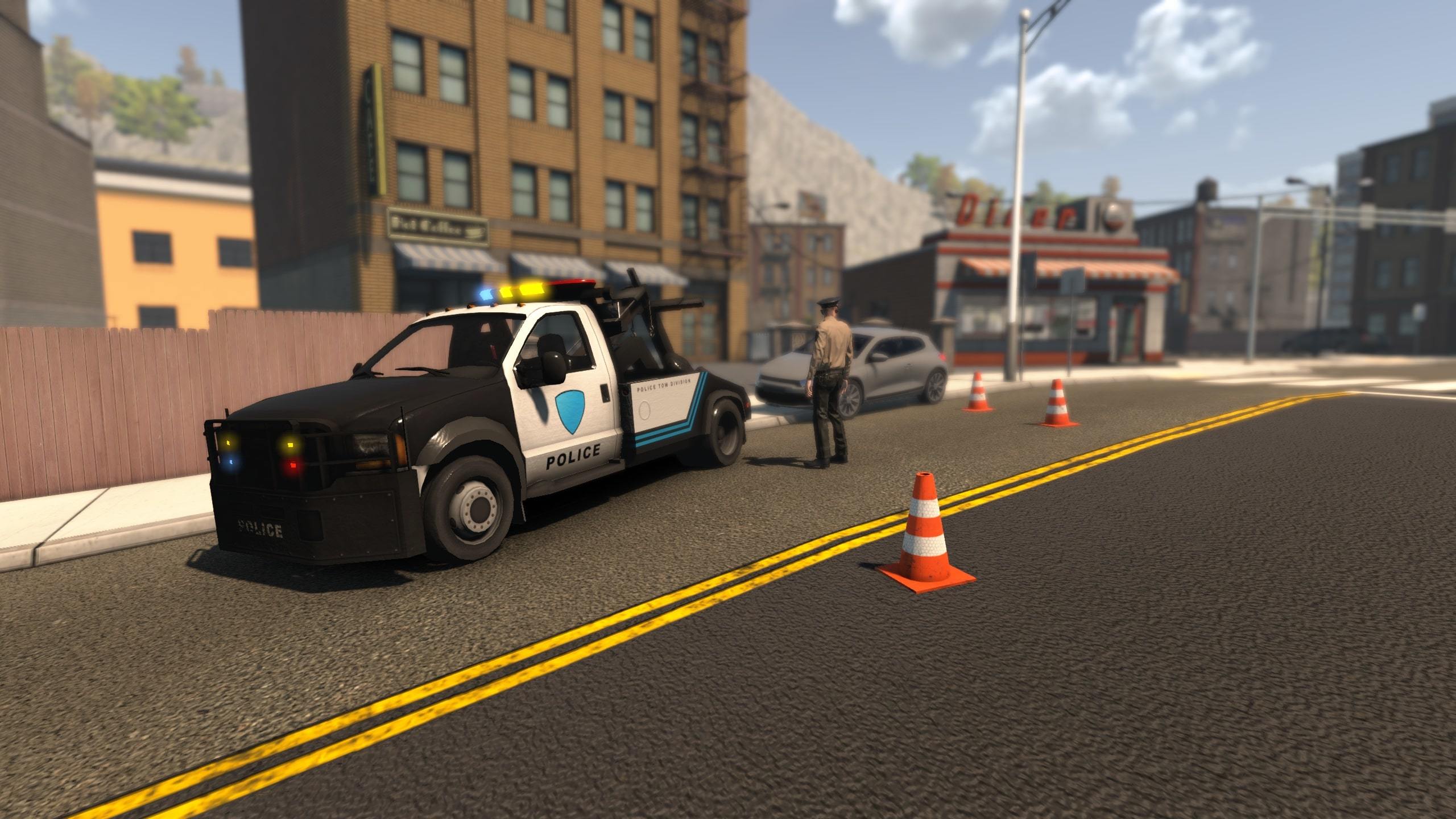 After an intense two weeks of community voting on what we should prioritise in Q1 2020, the final roadmap is here! We were absolutely blown away by the amount of you who participated in this vote on the official Discord, with at least 3,300+ individual voters - thank you!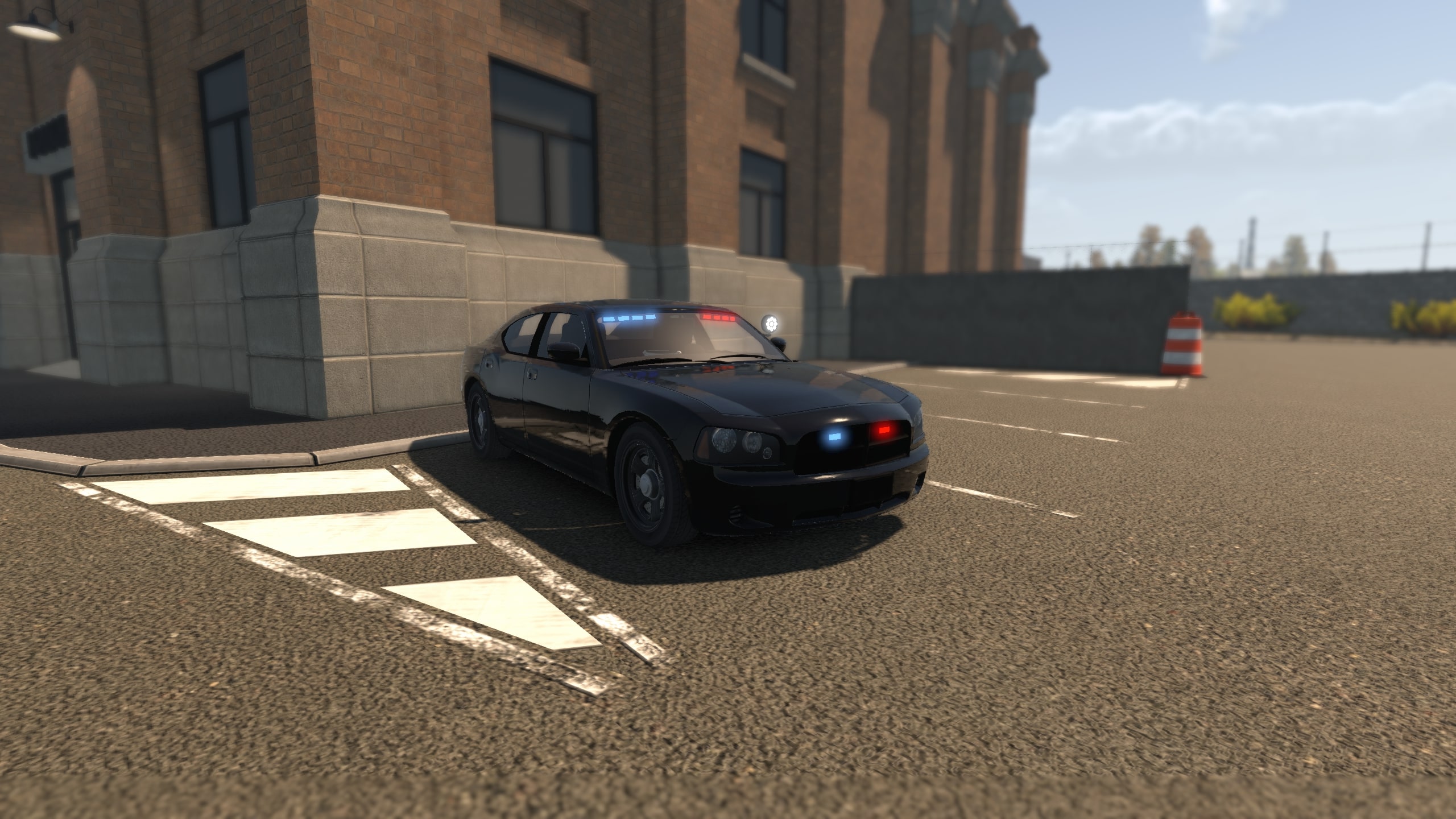 Driveable tow truck + callouts - 3345 votes
Unmarked "charger" car for police - 2384 votes
Additional vehicle interior and exterior lights - 2371 votes
New police callout: arsonist (fire department players assist in multiplayer) - 2119 votes
Flashlights, flares and portable lights for fire department - 1823 votes
New police callout: Escaped convict/fleeing suspect search - 1705 votes
New police callout: Missing person - 1675 votes
Additional vehicle incident FD callouts: Rescue trapped drivers/put out fire - 1637 votes
Additional vehicle incidents EMS callouts: new locations/multiple injured NPCs - 1615 votes
New police callout: Shoplifting - 1433 votes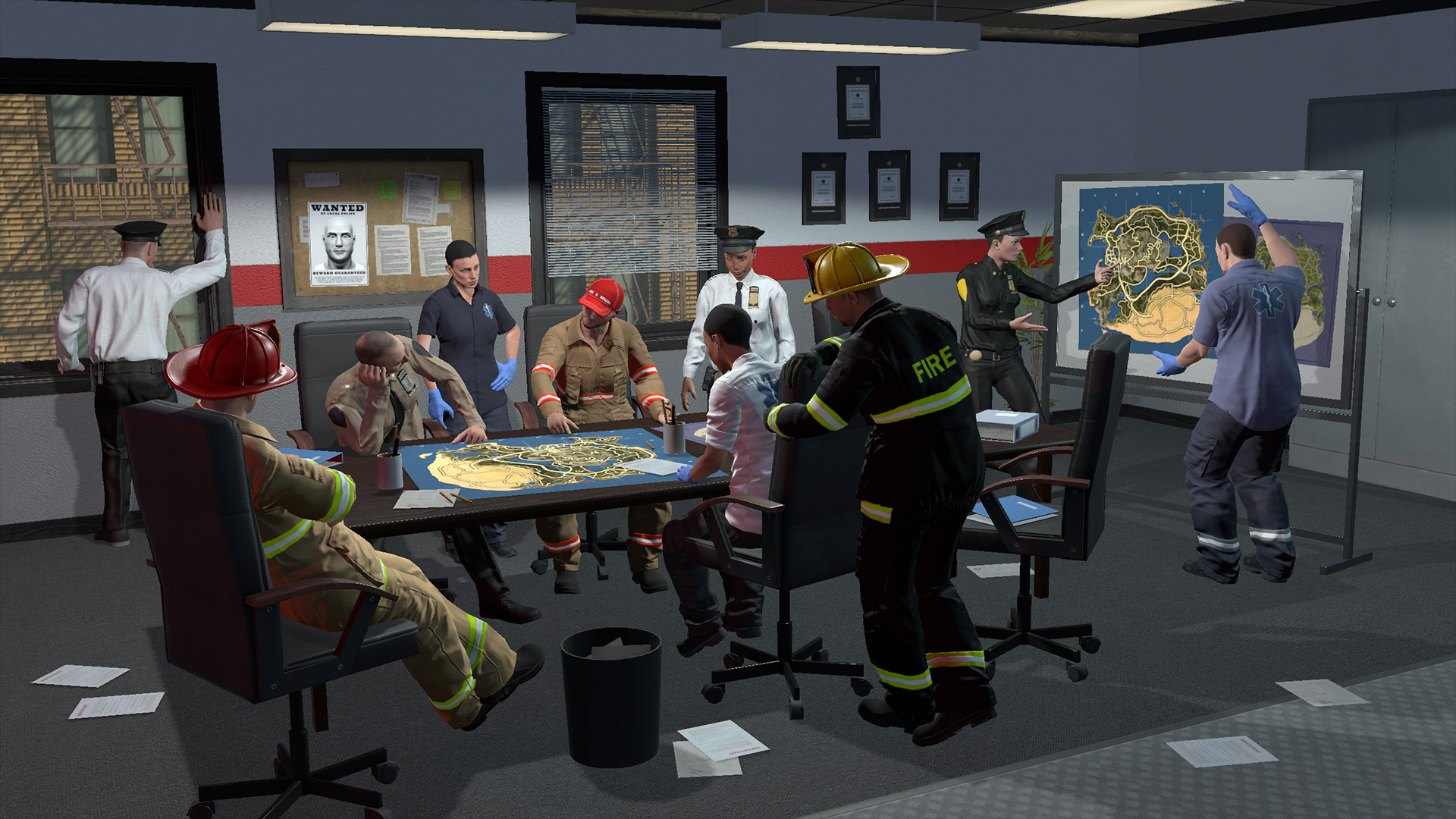 Final Q1 2020 Roadmap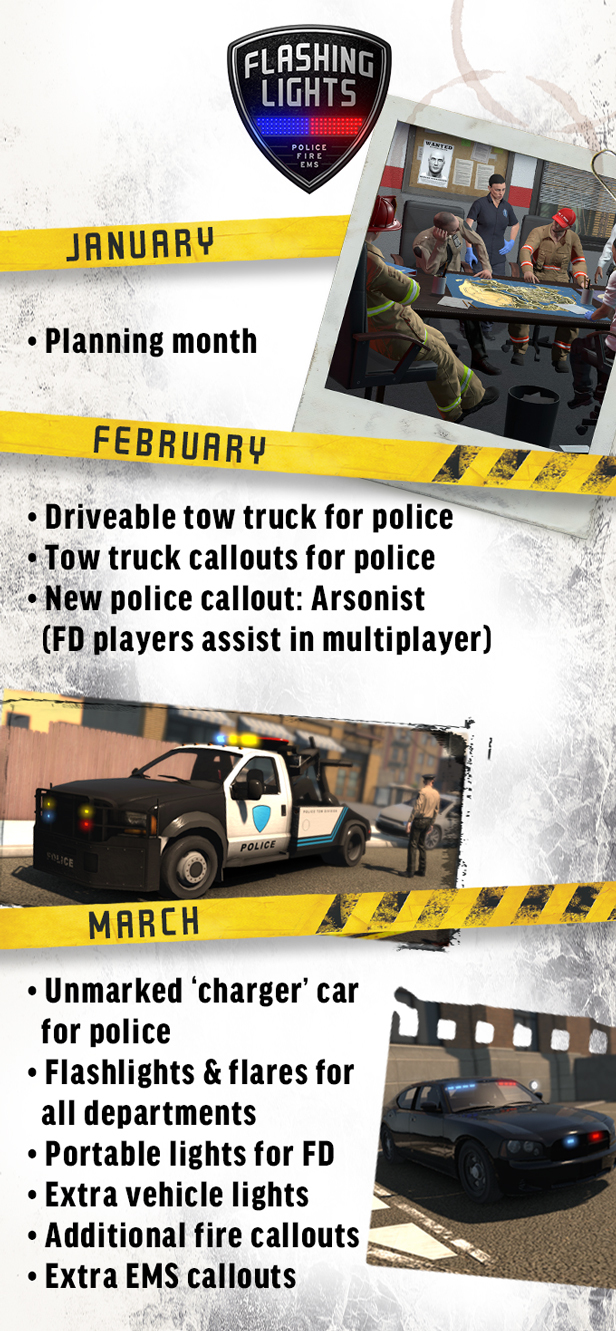 Keep in mind what we announced earlier on this month - we have a clear vision of 2020's major updates, with substantial background work ongoing.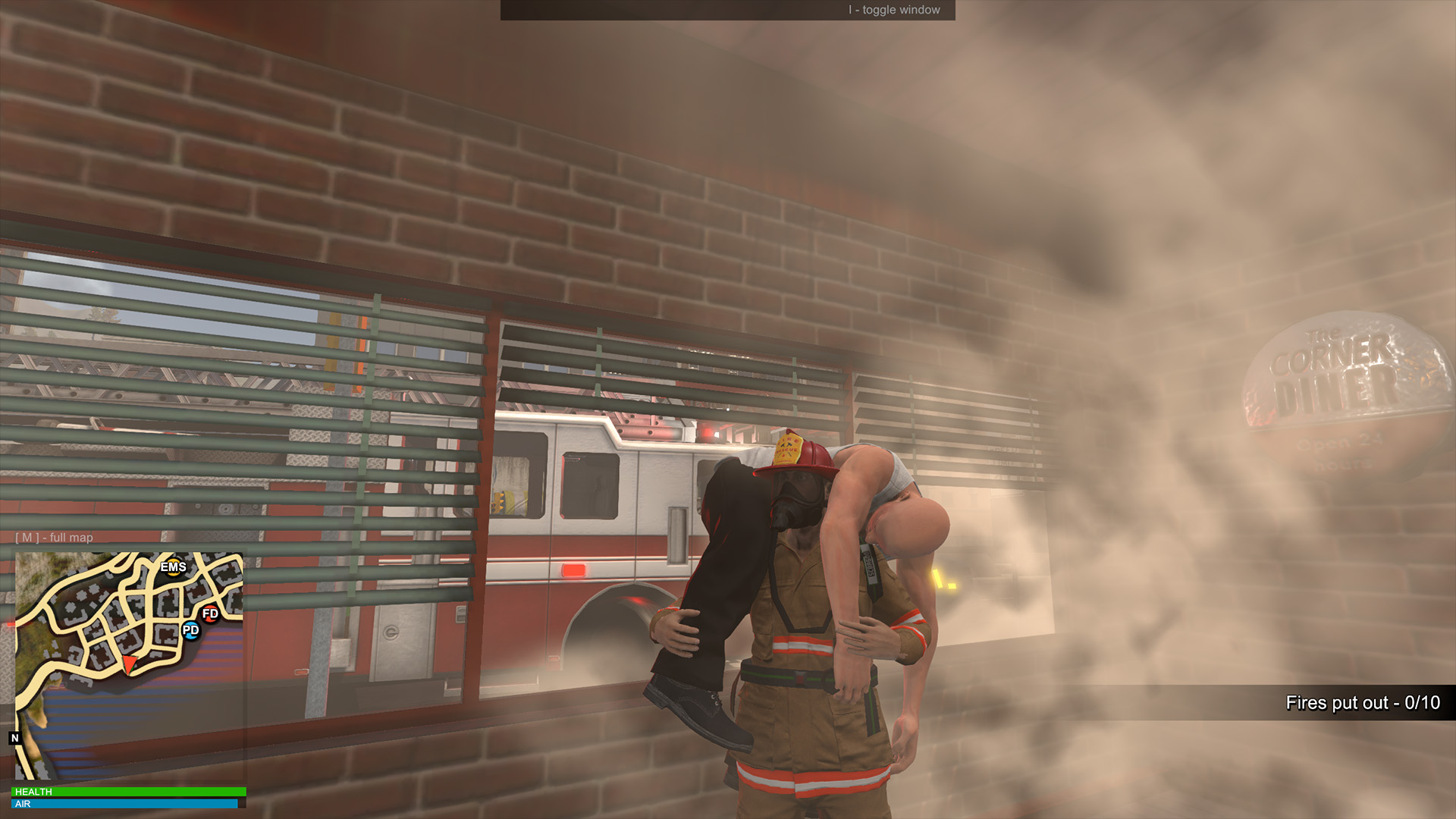 New content has always been a priority and will continue to be so throughout 2020. However, we also recognise that Flashing Lights' foundations need work, which is why we're focusing development on some major background work over the coming months. We'll be releasing more details on what exactly this means in the future, but rest assured that the game should look and run better once this work comes to fruition.

Thanks,
The Flashing Lights Team