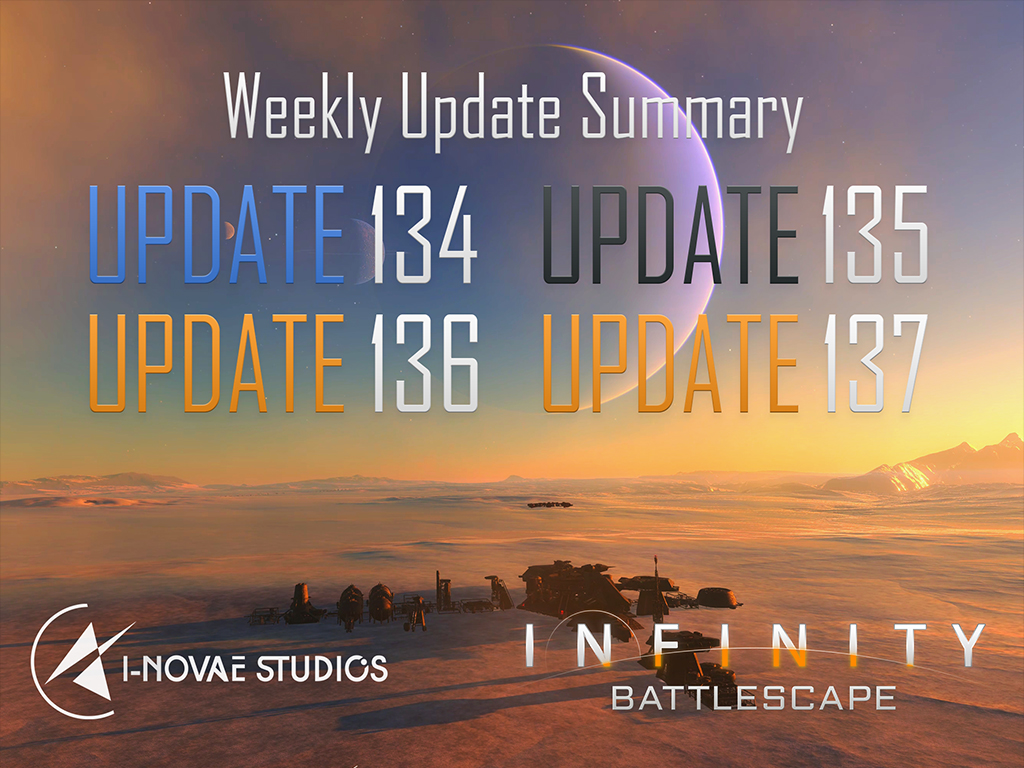 We've continued to post regular updates for our followers on various social media platforms, and of course on our forums. Provided here is a short summary of the February 2019 - April 2019 Updates. Links to full articles provided. To keep up to date, follow us on Twitter, Facebook, or check out our community forums. Major milestones will get their own focused articles, especially as we get closer to our Early Access launch on steam, and future full release.
But most importantly, we have a Steam page! Head on over and join in the disucussion, wishlist our project, and stay up to date on our development as we head into Early Access!
---

Update 134 : Originally posted Feb 24th
Hey everybody, time for a new update. Two weeks ago we released the beta along with patch 0.4.0.0. I'm happy to report that overall, the beta went pretty well. The server crashed twice during the launch, but the issue ( related to multi-threading ) was fixed a few days later and the server has been perfectly stable since then..... Read the Rest of Weekly Update 134 here on our forums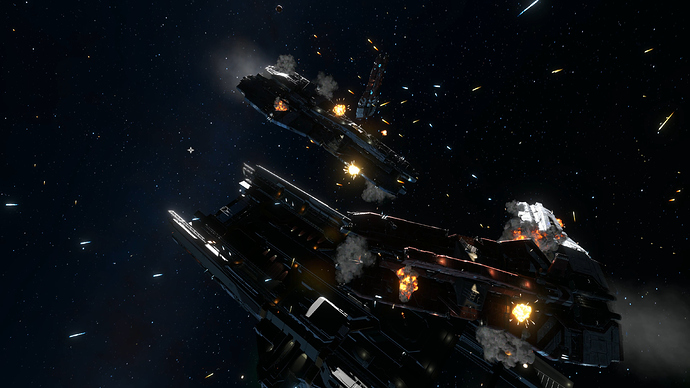 ---

Update 135 : Originally posted March 15th
Hey everybody. As you noticed I somehow skipped the update last week, as I was busy working on the next patch. I wanted to make sure that everything that I would mention in this update would be included in the patch.
Audio improvements
We introduced FMOD in the previous patch. This patch is another step up on the integration of our audio library with plenty of improvements. First of all, quality improvements: we were generating too many 3D sound sources, too far away. I profiled a medium battle and realized we had close to 2000 sounds active at a given time. This stressed FMOD systems and caused high cpu usage, forcing some samples to get dropped… and generating a lot of crackling / noise issues. This wasn't an issue when we were using our old audio library ( OpenAL ) as we were managing the lifetime of sounds ourselves and were cutting sounds too silent / far away from the listener. FMOD requires us to be smarter, so I ended up implementing a "streaming" system for sounds, especially all the 3D sounds attached to a ship ( like, dozens of looping thruster sounds ) which now get created / destroyed on-demand, based on distance to the listener.…
Read the Rest of Weekly Update 135 here on our forums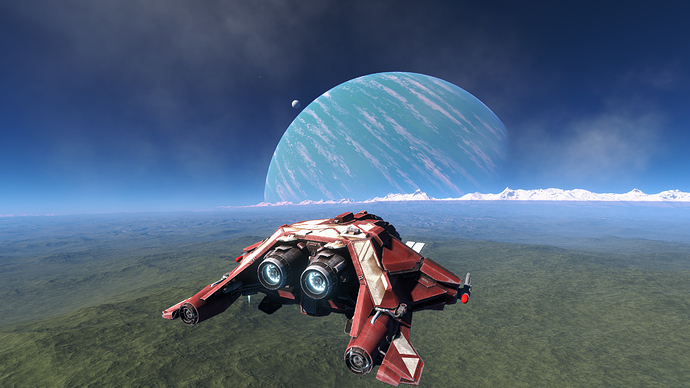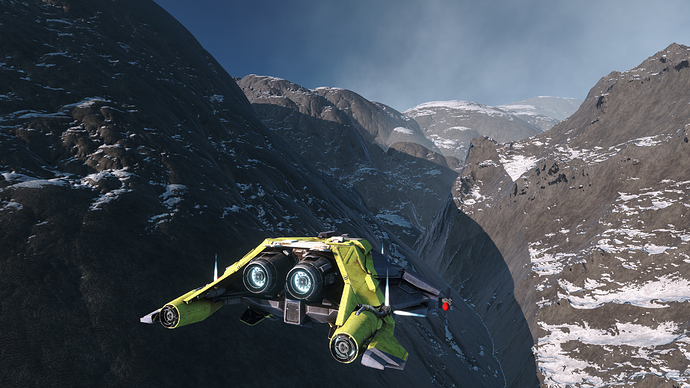 ---

Update 136 : Originally posted March 25th

The past two weeks have been intense. And very tiring. But with beta patch 0.4.3.0 out, and its follow up patch 0.4.4.0 a few days ago, I am happy to report that the new battles system is in and has vastly improved the game !
Prior to 0.4.3, the pacing of the game was off. Battles would randomly start in a few places, but would last forever, and you'd often see 20 interceptors versus a lonely enemy. If you logged in at a random time of the week when no other players were around, the game would be quite boring, with nothing to do and probably no large battle to participate in. You'd just fly around randomly, do some small skirmishes, explore a planet and log off....
Read the Rest of Weekly Update 136 here on our forums

Also, here's a short clip we released back in March, showing off some of the asset updates, atmospheric changes, and textured ships.
---

Update 137 : Beta Access Weekend : Originally posted April 20th
Hey everybody. As you might be aware we are currently focusing on the new user interface / menus system which means that weekly updates and patches have been less regular than in the past months. Our goal is to finish the UI building blocks by the end of April and start implementing the star system map and the ship spawn / upgrades menu during the first week of May. For this reason, this weekly update will be relatively short, until we have more to show.
In other development news, Jan is doing a new pass on space station modules. The idea here is to improve geometric details, revamp materials / colors and add paint sections and various decals. More importantly, we're adding ambient occlusion to the modules which should help to make the lighting look less flat, especially in shadowed areas. Here's a bunch of random modules stitched together to give you an idea ( note that there are no lights on them yet, and those are relatively small modules...
Read the Rest of Weekly Update 137 here on our forums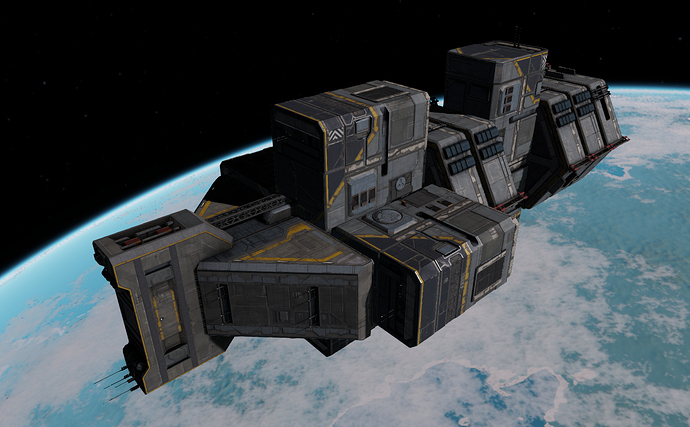 ---