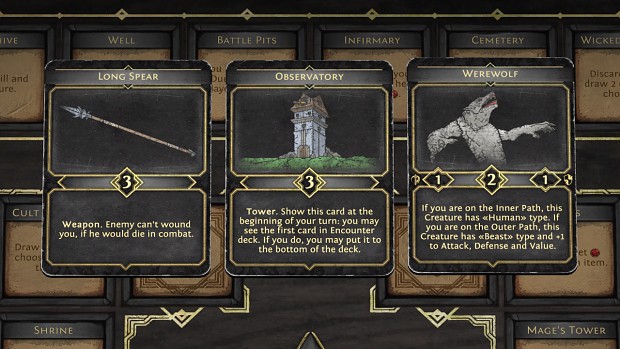 Version: 0.6.33.181.
Download Size: 60 MB.

The last major update came with a week delay. Therefore, this time we decided to patch the game a week earlier! And at the same time to deal with minor errors that did not have time to fix when they were working on the hotfix. We also added another bunch of new content.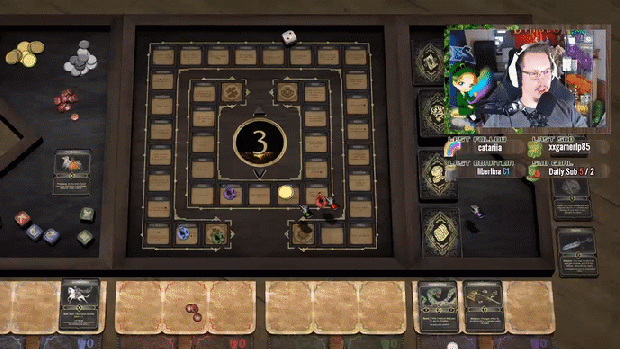 Fated Kingdom already has more than 180 cards and almost 80 board squares. We are already close to the release state. Of course, later players will be able to add their own cards.

During the Early Access, we had our own tools with which we changed game content. But with the full release, we will release a public version of the editor, which will allow you to quite modify the game: edit and add cards, board squares, guilds and even rules.
3 cards: «Long Spear», «Observatory» and «Werewolf».
Board square - «Inn» (You may pay a coin and heal all your wounds).
Flavor text for 4 cards: «Giles the Traitor», «The Lovers», «Border Tower», and «Cutthroat».
Added a remastered version of the «Dead Watch» soundtrack written by Pavel Khitrov specially for our project.
Added localization for Hotseat mode.
Bug Fixes:
Fixed a bug due to which the game could freeze when you re-create the multiplayer server.
Fixed a bug due to which the cards in the decks could be duplicated when recreating the Hotseat mode.
«Next Turn» button no longer covers the help screen.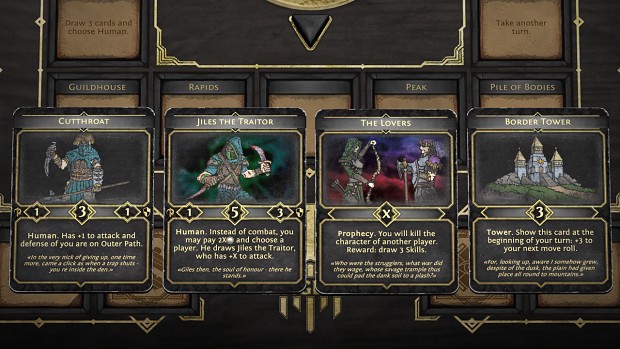 Other Changes:
Fixed errors and typos in descriptions of more than 15 cards.
Slightly reduced camera zoom when using the Z key.
The thickness of the cards in the decks is slightly reduced.
Minor text and localization fixes.
Thank you for playing Fated Kingdom!