While the campaign in Blood & Bullet is going to be as realistic as possible, the sandbox mode is meant to be focused on action and not deal with the consequences. It is going to offer all the equipment and features that are available in the campaign, and in addition to that it has a number of configurable extras that change its visuals and how it plays. They are as follows.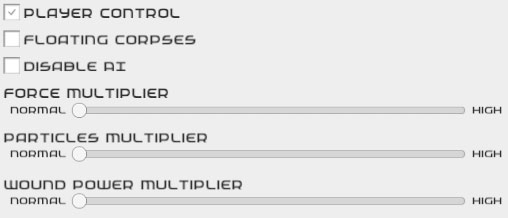 Wound power multiplier
This changes how far blood is ejected from wounds. Dial it up and the opponents will become fountains.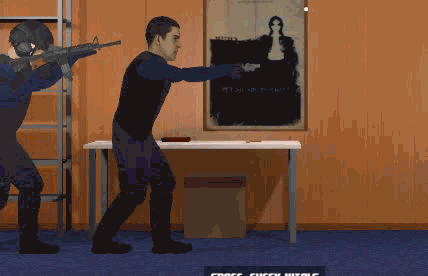 Particles multiplier
It modifies the overall number of particles from emissions. Both for emissions coming from bodies and from non-living things such as floors and doors.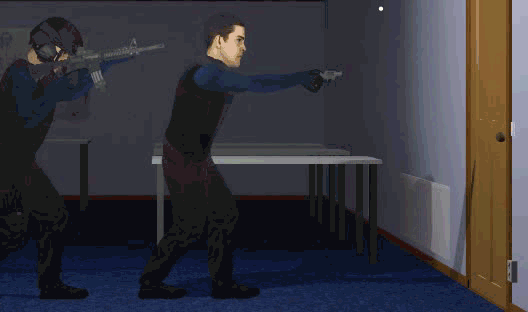 Force multiplier
This scales up the amount of force imparted on characters when they are hit by projectiles.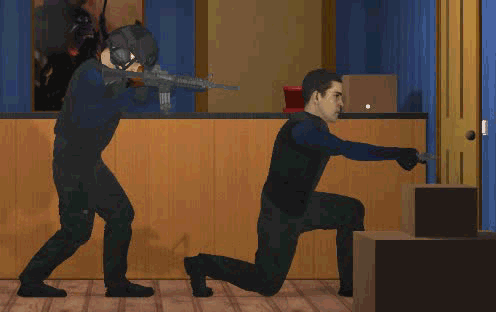 Floating corpses
When this is activated unconscious bodies are not affected by gravity.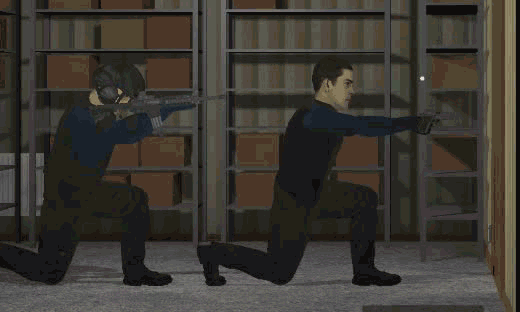 Player and artificial intelligence
You can also chose to watch while the computer controls all the characters and plays by itself. You just untick the player control box. You can also turn off the opponent AI so that you can play with them without getting shot at.
All the extra settings
Here is a video that shows all of the optional extras in the sandbox mode. It also gives better justice to the graphics since the animated GIFs are heavily compressed:
Time controls
There is also a number of controls that change how time flows. Bullet time is activated on conditions that you specify. For example you can set it up so that time flows slower a number of seconds each time the player fires. Slow motion is different from bullet time. It is toggled on and off by the press of a key and you can configure how slow it should be. Below is a video showing how it works:
Name change coming up: Crisis Response
Soon Blood & Bullet will change name to Crisis Response. I am changing the name because I have a clearer idea of what the game is going to be than I did when I named it "Blood & Bullet" something like 5 (!) years ago. Crisis Response is a much better name for it. The IndieDB URL will change but for everyone who follows here through the site the change should be seamless.
Thank you for reading and please leave a comment!
PS. You can also follow me on twitter where I give almost daily status updates: @bloodandbullet