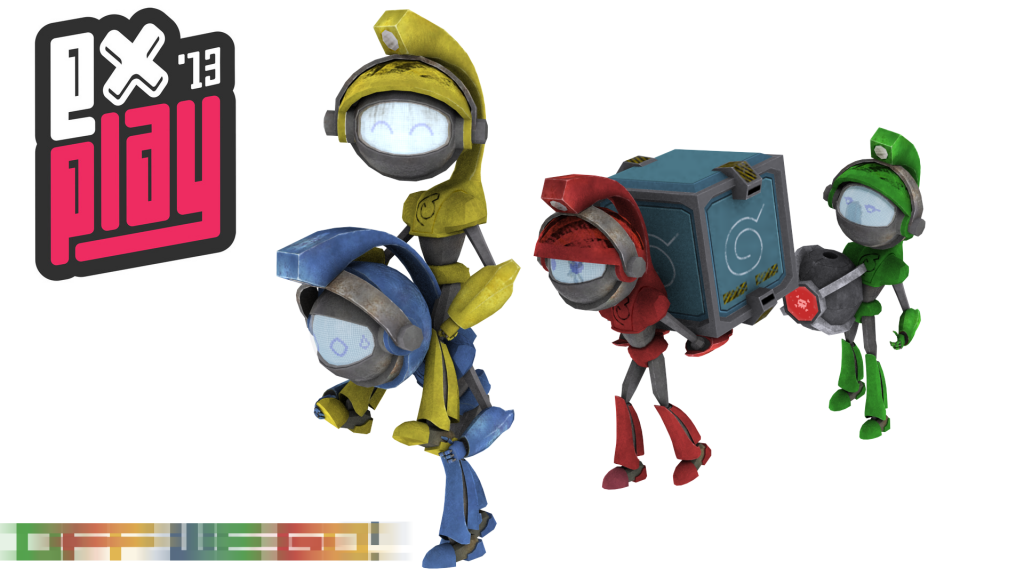 What a fantastic experience! Explay 2013 was a huge amount of fun, from the games at the expo, the very informative talks and workshops and of course the after-parties! I seriously couldn't be happier.
Quick background on the event; the Explay Festival is a celebration of the Independent Game and design industry across the South West of England and beyond.
They hold an annual conference that attracts leading speakers from the indie games circuit and support the growth of the industry through bespoke training programmes, business support and networking events throughout the year.
This years speakers included creator of Thomas was Alone, Mike Bithell and the force of disruption that is Simon Roth (dude behind Miai) among many others.
Unity were also attending and running workshops with the latest version of their fantastic game engine (they also wandered over and had a go at Mech Mania =D).
On that note, back to Mech Mania!
This was the games first public outing and up until this stage I'd been pretty worried about how well it would go down with gamers as the game for the first time found its way into the hands of the people it had been created for.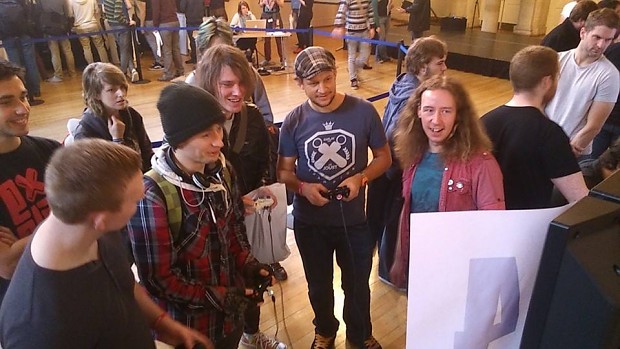 We had decided to only display one of our game modes, with three months of testing and tuning remaining you can imagine the state some of them were in.
This premier mode was one of our Race based game modes as featured in the video bellow. This one had already changed considerably in the few weeks it's been since that video was uploaded to IndieDB (new video coming soon!)
The game was also part of the Explay Indie Game Olympics, players attempted to get max points on all the games a the Expo in the hope of winning the Gold, Silver or Bronze prizes.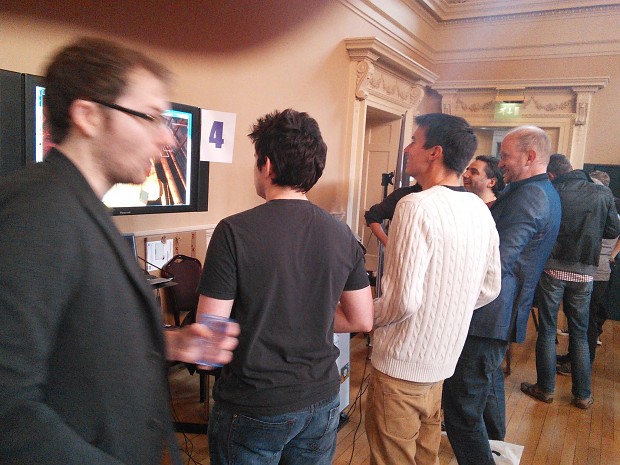 My thumb photobombing =/
The reaction from those that played was really positive, even when some rather amusing bugs appeared the usual response was "Lets go again!!!". I don't think anyone only had one go then walked away, with one legend repeatedly coming back to test his might against new challengers which made the event all the more awesome!
The event reaffirmed in us that we were on the right track with Mech Mania's gameplay, the feedback we gained has been very useful and is already being built on. Over the next three months we'll continue the iterate what we like, fix whats broken and remove what we don't until the game is ready for you guys.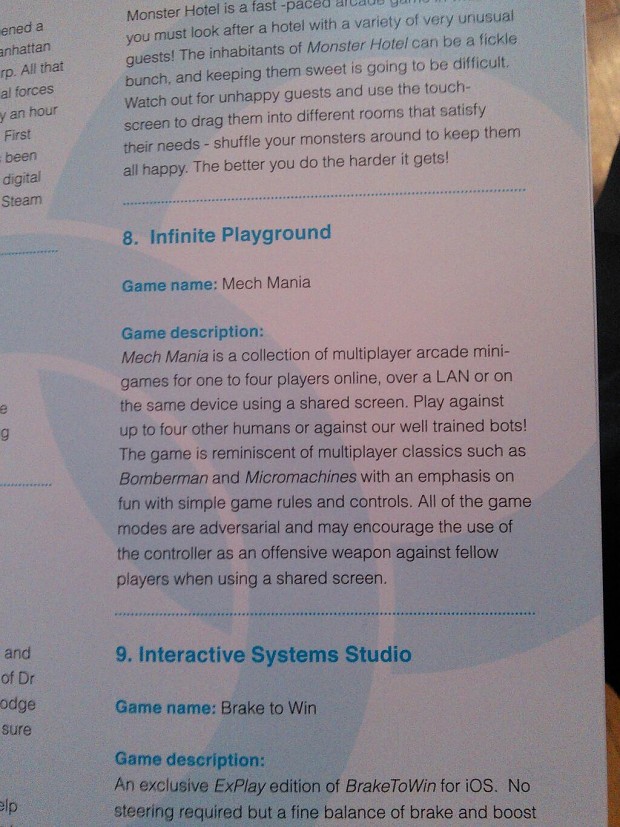 We're still aiming to be on Steam Greenlight for January 2014 (going so far as to print it on our postcards!) but for that to be a success we need to spread the word that Mech Mania exists and would be incredibly grateful if you were to post this to your Facebook, Twitter, Steam or other social media of choice.