Hey there, good looking people!
Looks like we lied to you, this isn't going to be the alpha build, instead of that, we will present you with some more art, this time the logo.
Starting with the final product, our colleague Valeriya ended up with this design.
We tried to get a mechanic of the game and other "symbols" so we ended up deciding on using the top hat and the number seven.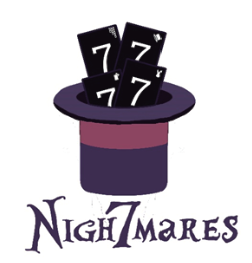 The font we used is called "Alice in Wonderland" and was made by Marco Trujillo López. From all the ones we searched this one is the most suitable since the inspiration for it is the movie "Alice in Wonderland" by Tim Burton and it reminds us of some parts of our game.
The top hat was an easy choice for us since it's one of the most common symbols for a magician. The cards were a must-have and they fit the "mechanic" proportion of the logo perfectly and last but not least the number 7 is a predominant part of our game since the beginning when we were thinking of doing a "Seven Deadly Sins" inspired game.
And here are some of the steps Valeriya went through to achieve the final product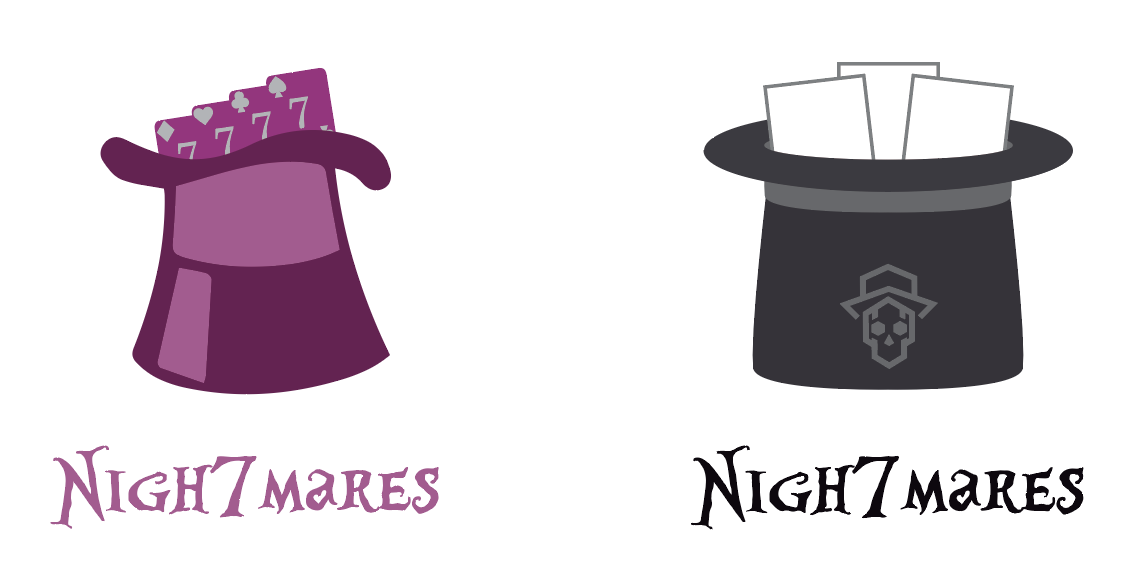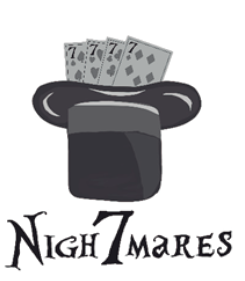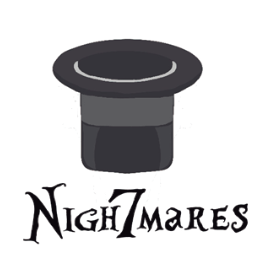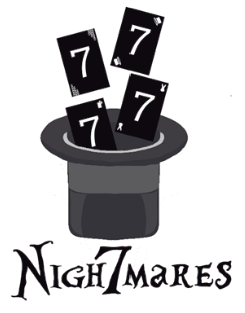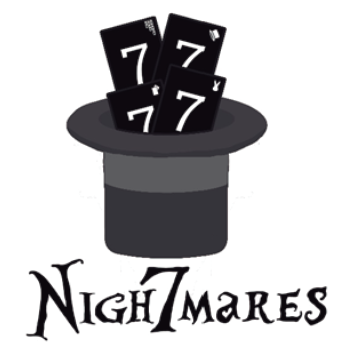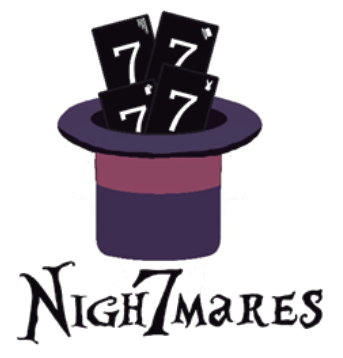 Thank you for all the support, be good people!
Follow us at
Twitter: @nigh7maresgame