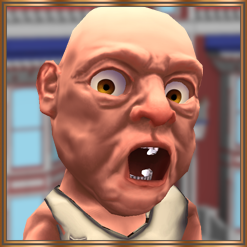 Fire!!! There's a fire raging further down the post! Putitout!
Jona I've been looking into particles and Houdini Engine this week, it's been quite a busy week for me and I've gotten way less than I wanted to done.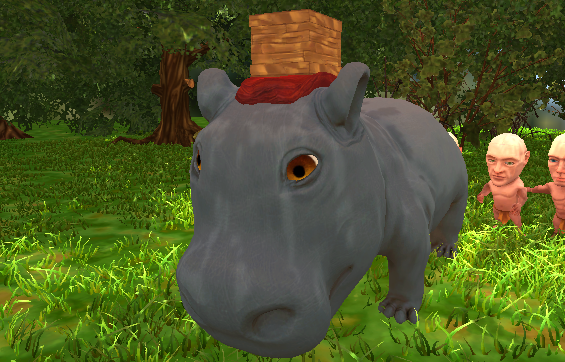 Hippo carrying sash
Got started on some gear for the hippo, a cute African Kayayo sash for head carrying practices, after that I got caught up in trying to create a wicker basket in Houdini Engine, mainly since I want to use it later to create nice dungeon tiles for Eco's adventuring part without having to fit pieces together constantly, it will look great!
I skipped out on doing that in Houdini and instead maybe a wheel for a chariot, then I turned it into a modern wheel and saved, so... Here's a picture of my mistake.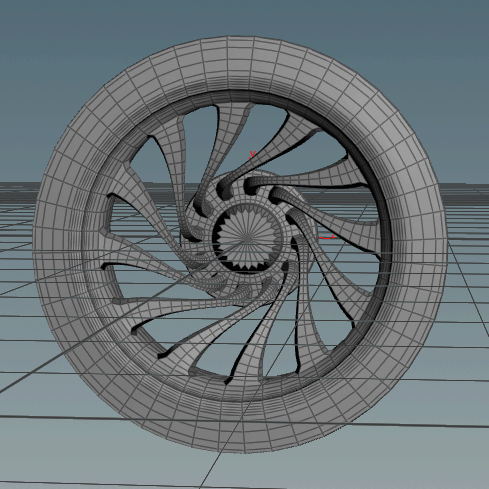 Lastly I watched a nice talk on VFX by Blizzard's Lead Technical Artist Julian Love, I decided I just had to implement it in Unity, here are the three textures used to make the effect possible.
Starting from the right is the main fire sprite, the alpha doubles as a mask for Additive and Alpha Blend as well as just plain old Alpha. Next up is a noise texture which makes the entire effect come to life and gives a flowing/flaming look without the use of a sprite sheet. Lastly, an optional life giver to add some colour variations to the fire.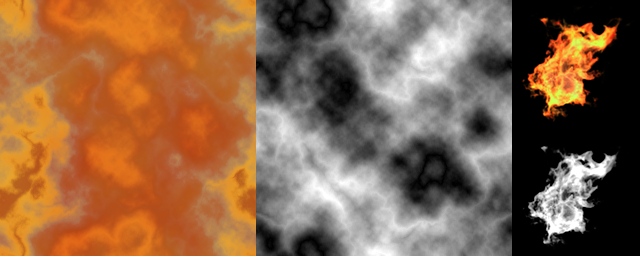 Textures used for the effect.
Here is the final test effect! This is nothing but a few particles which grow over time, while slowly moving upward, the entire effect is being driven by the shader, extremely cheap, even for mobile!
---
Krister I love being a teacher, especially one that have the luxury to teach my passion of game development, another reason is of course that I sometimes get the same time of from work as the students do meaning I can put all my focus on Eco Tales.
This week being one of those weeks I got the full seven days off to work but also some other interesting but game dev related things that I will tell you about.
Starting the week with full Eco time I have worked on making my previous work as crisp as possible and ready for testing before we can show you that progress, now considering we are still early in the process you might not be impressed but we can't go from point A to C before visiting B for the quality reasons, we want to make this proper and not half-arsed and sloppy.
What we have so far code wise is a working camera system and player movement in the dungeon mode, and yes the game has two modes, adventuring and merchant mode. We have a inventory system and a weapon you can pick up and equip, a Bastard Sword to be exact and you can swing that around against a training dummy.
Hopefully we will be able to show you a short sequence of this in a near future.
I have also been working on our upcoming website for Eco Tales and that my good people is a show of dedication from my part, I absolutely loathe web design, web development, web anything, it is not for me but I do it anyway because it needs to be done, for the project and for you and when we are ready to announce it you can lay your eyes on it but for now it remains hidden from snoopy eyes.
I don't know if you know this but besides working on Eco Tales I'm also a teacher over at LBS Kreativa Gymnasiet [SV] in Stockholm where I teach programming and game development for young ones in their late teens and this weekend was the time for the Swedish Game Awards Conference and one of your groups Red Line Games got the opportunity to exhibit their project Turf Wars made with the Unreal Engine.
I could only be there for a little while on Friday, the first day because I had a moving in party the following day.
The event was great, good speakers and most importantly awesome games.
So it has been a busy week indeed and the final bit related to my work as a teacher was when some of my awesome students asked me before their week of if we could sit in school and make games, and me and my soft old game developer heart smiled at the thought and here I am happily working on Eco Tales while my great students are working on their projects, this is why I love being a teacher, that level of passion is something I want to be apart of.
Now after such a hectic week ending with a moving in party on my part, a few months too late I can finally rest my head on my pillow and look forward towards a new week tomorrow.
Cherio!