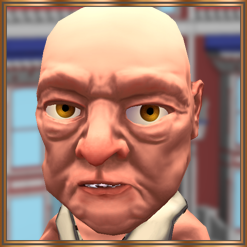 This post isn't at all about me or about anything related to the shop you'll be renting from me, so, read it if you want, I don't care.
Jona We've got our first female body type in the game! Including the "average" male body I created during this year's Global game Jam, we now have four body types.
Overweight, average and fit, these three body types will be what all human males are built upon, we'd love some feedback on this, different enough? There will naturally be more skin tones and different characters will have different faces, but model-wise this is looking to be it!
---
Krister I have managed to spend my entire weekend on Eco Tales, pure joy!
The combat in Eco Tales is physics based meaning that if the weapon actually touches the enemy during and attack there is a good chance some serious damage will be dealt, unless your Kung Fu is weak of course, but remember practice makes perfect.
So one of the things I have done this weekend is prototyping such a system and we now have a beautiful (programmer made) area in which you can try your chances against a dummy trainer.
A game like Eco Tales requires some fine tuned camera work and animations and I believe that is something that will require our attention throughout the complete development time of the game but I believe I got the first system ready for testing and evaluation to see if we need to rethink it all together or go forward with this style.
Well after such a great weekend filled with much work and little sleep I think I deserve a trip to the gym and some housework so I will hopefully hear from you next week for some more great news and progress.