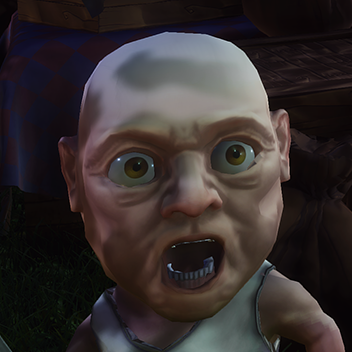 Despite some fever going around, a lot of days off of work for the guys, so let's see if they've done what they should do, work on Eco Tales.
---
Jona Don't know if you know this, but the 21st of March is actually International Day of Forests! In celebration of it, I created a new tree in, what else, SpeedTree of course!
It is ALSO World Poetry Day which we celebrated by using @CrazyMinnov studio's SALSA.
I've also joined a challenge on Artstation, it's to create a 3D transport, something we will need in Eco, I moved it up the priorities list though, I can do that, I'm the Lead Artist after all!
You can check out the challenge and Eco Tales new Hippo, here, below is a shot of the hippo in Unity with a very simple texture, there's a lot more to see in the artstation thread which I linked earlier.
I will, of course, also be making a post on the entire Hippo-project once it is complete.
Not a huge deal but while I was looking at the scene I got entirely fed up with the ugly green pants that have been hanging around for about three months, so I turned them into a light leather armor.
---
Krister This week I've managed to squeeze in some work but not as much as I've wanted to of course so this recap on my part will be short.
I've really only done some ground work with the player input and the camera improving it and also some ground systems that really only effect us developers so yeah.... That's it, no nice pictures, no, no interesting tales no nothing so hopefully I will have more to show you next week but I bet Jonas recap above mine was all the more interesting (I wrote this before him so I haven't read it yet).