Hello everyone,
We are happy to share the good news: "Hull Breach" has successfully been greenlighted by the Steam Community in only two weeks. We wish to thank, with our whole heart, all those who have ensured the success of our project.
In Hull Breach, you play a crewmember of a distress spaceship, crashed on an unknown and unfriendly planet. As time passes, your chances of survival grow slimmer and your only objective is to die as late as possible.
The only thing that can make you die is when your health equal zero. But there are numerous things that can lower your health, so a lot of ways to die:
1) Hunger/Thirst. Space is beautiful, but there are not many flying sandwiches and soda in there, which is... kinda annoying for starving survivors.
2) Oxygen. As we all know, trying to breathe CO2 is not a good way to fill your lungs.
3) Morale. Maybe there is no one to care about your mood, but neglecting your mental health will only make the situation worse.
4) Fire. If you don't maintain your ship in good conditions, it will decay rapidly, and chances of starting a fire will increase. And as you probably know: fire is not good for your body. So take your wrench and prevent everything you can from deterioration.
5) Acrycine. Every night, a random number of breaches will spawn, letting the poisonous atmosphere of the planet get into the ship. This poison is known as "Acrycine", and it will slowly but assuredly kill you. Fix thoses breaches, recycle the air, and hold your breath during the process (you can't hold for that long, just try to find a room without any danger and close the doors!)
6) Wounds. There are many ways to hurt yourself: repairing machines, breathing acrycine or staying in a fire are some of many ways to damage your organs. A wound will not kill you instantly but it will grant you stackable maluses and make survival a lot harder. Also, if you don't heal it, it might get worse and worse, and at some point finally kill you.
7) Diseases. Sometimes, your body will fail you, but not because of a damaged organ. Because it's a very delicate balance to be healthy, you can sometimes wake up with a bad cold, a flu, a headache and so on... Like wounds, it won't kill you instantly but it can worsen over time and leave you shivering on the floor, waiting for death to come as quick as possible. Beware of what you eat & drink. Rotten food can kill you with enough time.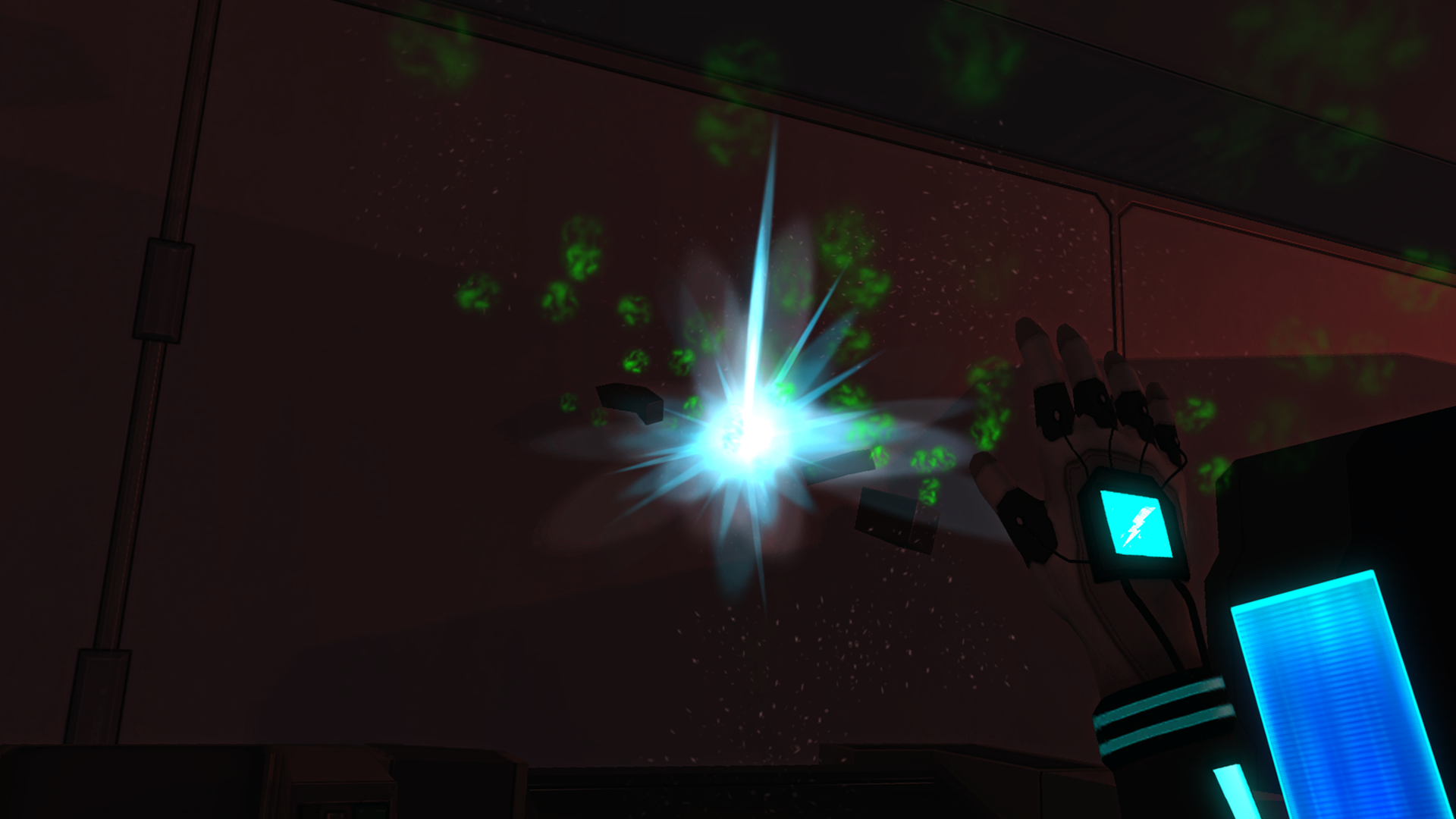 ----------------------------------------Work in progress beyond this line ---------------------------------------------
Temperature. Every room has a thermostat that controls temperature. But it can be broken, and temperature will then rise or lower over time until you fix the room. Of course, a big difference between the room temperature and the normal heat of a human body can lead to substantial damages. Naturally, fire will increase the temperature of a room, and a breach will make it drop rapidly.
Pressure. 1013 hPa (hecto-pascal) is the natural atmospheric pressure on Earth. You can survive big difference with this average, but not when it happens fast. And when a breach sucks out all oxygen in a room, it also makes the pressure drop fast enough to kill you from sudden decompression.
Gravity. Gravity cannot really kill you directly, but it can cause numerous collateral problems. For example, water needs gravity to flow through waterpipes... so no gravity = no water recycling. It might become a major problem some day.
And that's it! But maybe it's enough, don't you think? You want more ways to die, do you? Well, we will think about that when you'll die on day 6 because your fever reached its final stage of severity. Pretty dumb way to die in space, hu!?
Here is the complete list of the wounds already integrated (maybe more to come): bleeding, bruise, burn, cut, head, foot, leg, thigh, chest, stomach, shoulder, arm, forearm, hand and finger (thumb/index/middle/ring/pinky).
Here is the complete list of the diseases already integrated (maybe more to come): infection, indigestion, headache, flu, fever, bad cold, heart failure and acrycine infection.
We will get back to work on improving the main menu as soon as possible. As you can see, the Main Menu is constantly changing: here is a before/after comparative to see the differences between the two versions:
Main Menu V3.0 is coming soon !