WIN A KEY WITH THE DEMO?
We created a free demo of the game for those who are not yet convinced of the game potential. We promise you'll be hooked! And you know what? Complete the demo, choose wisely and try to win a Steam key unlocking the full game. Not everyone will win but only those who dare win!

And fear not, the demo is a bit different from the full game so if you liked the game, starting over in the full game will stay fresh.

Want to download the demo? Check out the download area here on IndieDB.
DRM FREE
We are currently rolling out the DRM free version of Epistory for both PC, Mac and Linux. It is already available on our website but also on a couple of other online stores.
GAMESCOM 2016
Last week we attended the Gamescom as part of the Indie Arena booth, we managed to meet tons of cool people (Armello, 11bits, TinyBuild and more) but even more tons of happy players on the game. We wanted to share a couple of pictures with you.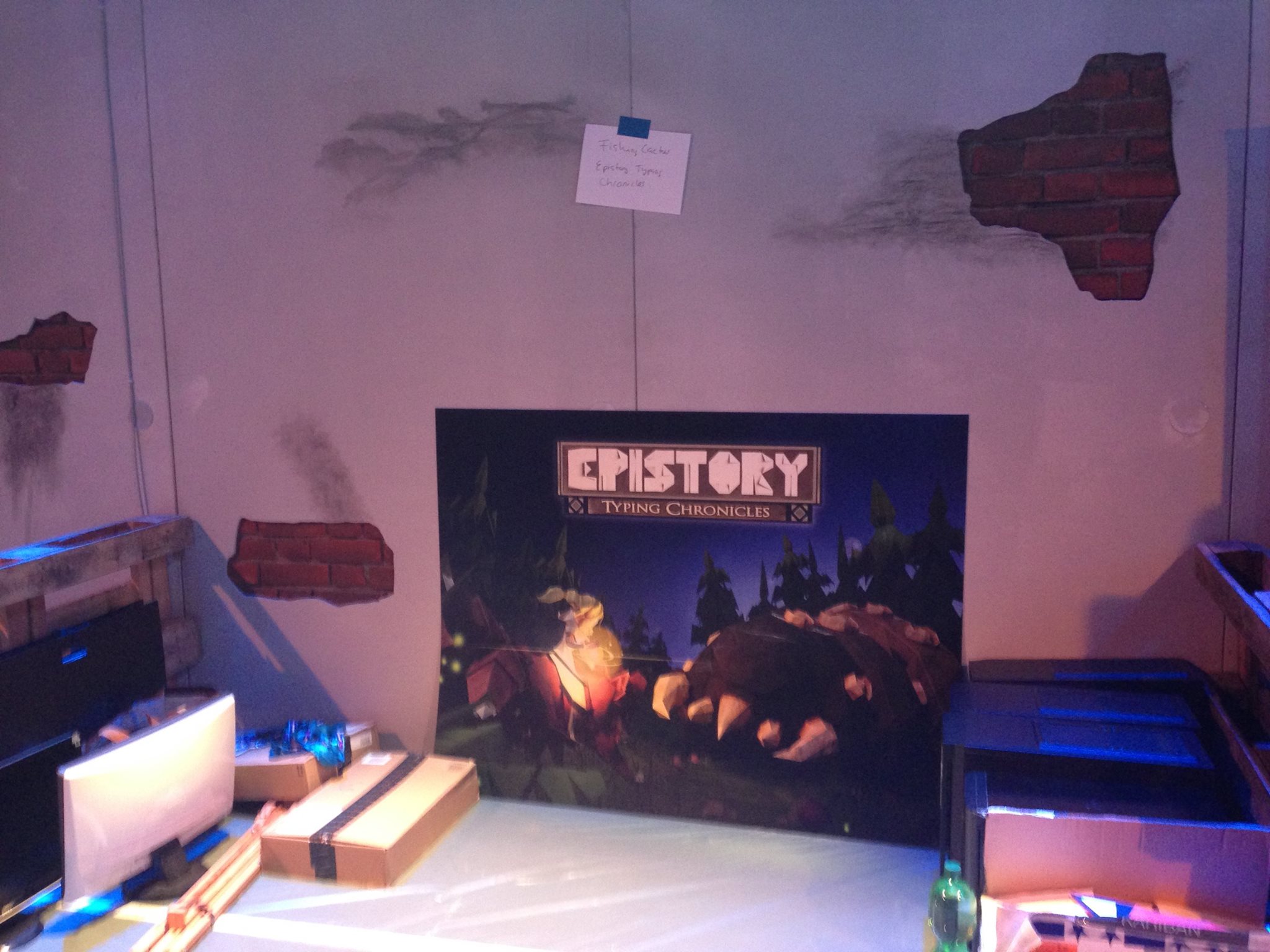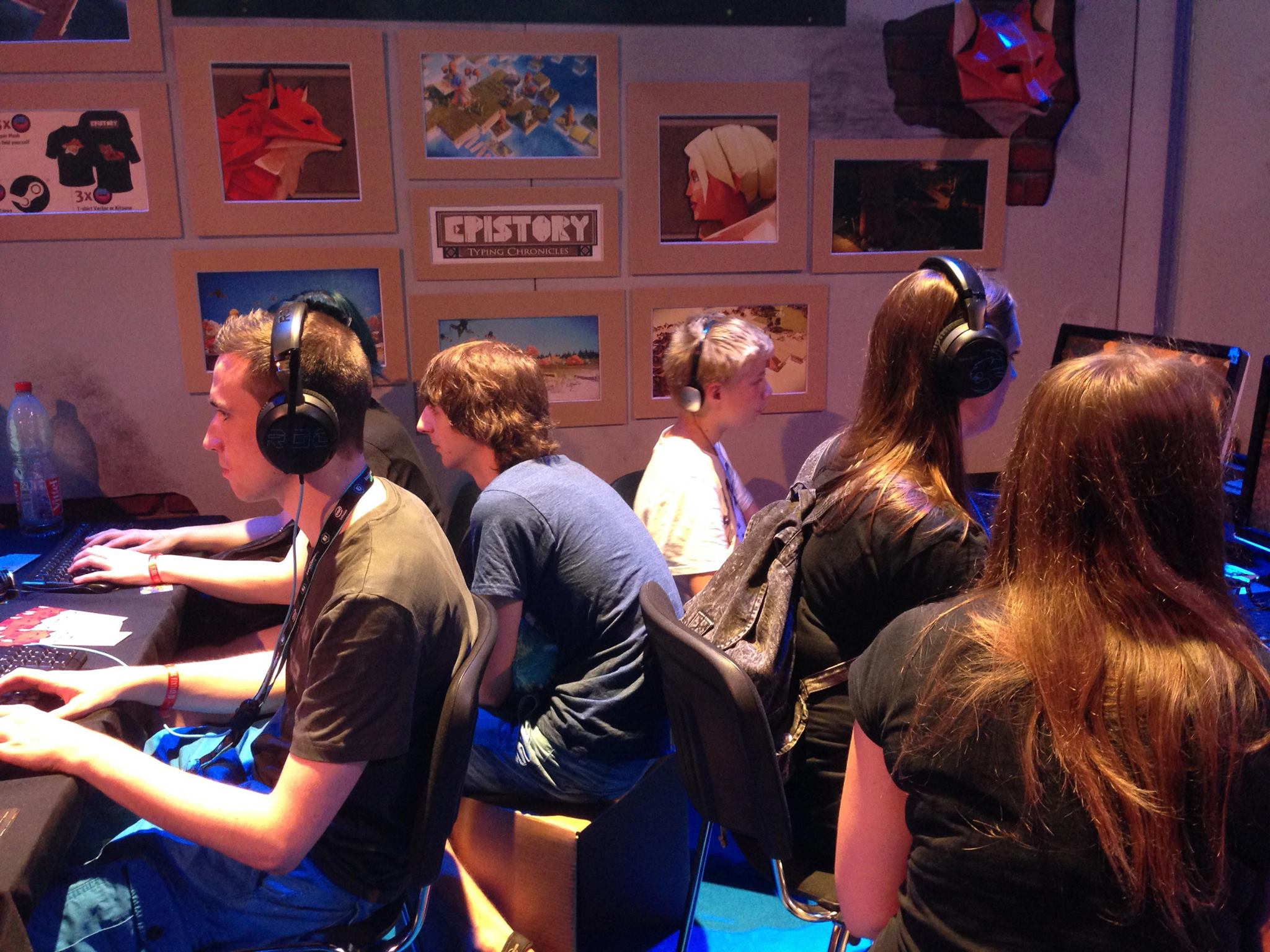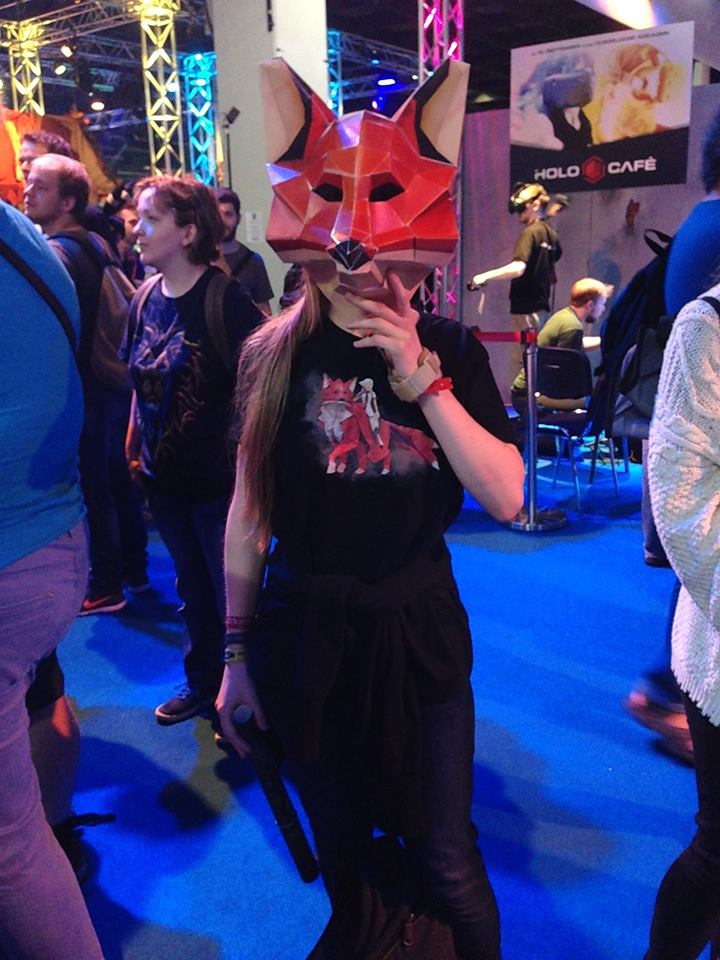 For those familiar with Japanese culture, the following might remind you of another very famous arcade cabinet from Typing of the Dead but this is Epistory arcade cabinet in action. So chic don't you think?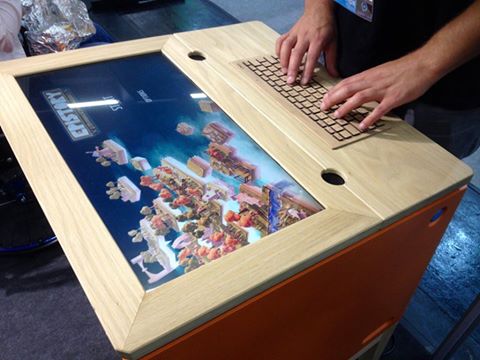 UPDATE ON STEAM!
Alongside the demo (also available on Steam), the demo comes with a small update on the game fixing several little bugs and now including the Czech language. During the whole Gamescom we had a discount on the game, if you missed it, we currently have a -35% discount on steam (for 24 hours only).

We also started populating the mod page on IndieDB as Epistory has now already 3 mods supported. The first one being a l33t mode changing the letters into numbers making the game extra challening.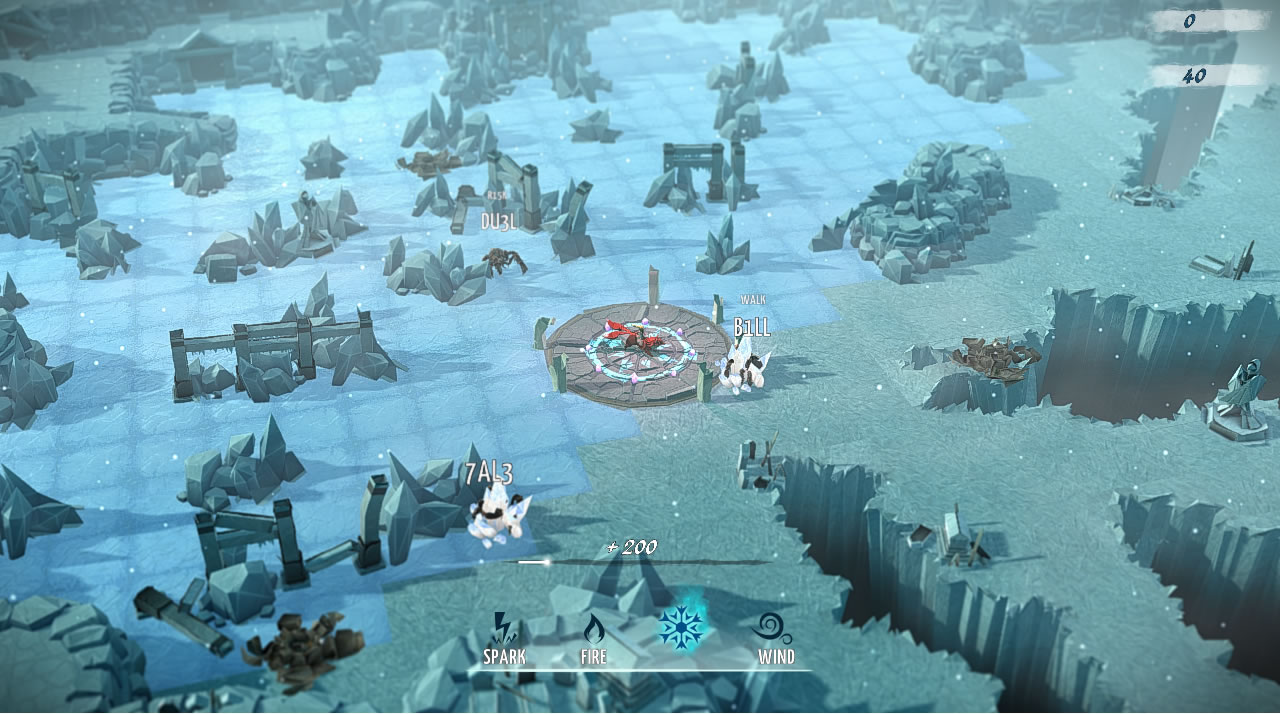 HELP US ON GOG
We are still struggling to get on GOG so if you feel Epistory deserves to be distributed on Good old Games, you can always drop us an up vote here: Gog.com

That's all folks, enjoy!