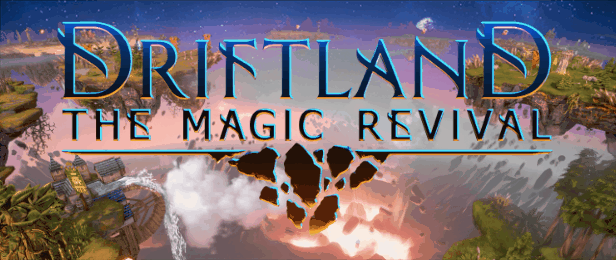 Powerful mage, only you can decide the fate of Driftland! Shattered pieces of the planet await your ultimate power and the helpless citizens of your Empire turn their eyes to you, hoping for your guidence. There was no better time to claim your legacy - Driftland has just received a huge pack of new languages and features that make the experience more complex, challenging and entertaining than ever!
The ability to move or terraform floating islands and connect them with bridges or arcane portals, battles between heroes endowed with free will, the ability to tame flying creatures or construction of powerful aerial machines - all of that now gain more depth with the introduction of diplomacy! Wage wars, contract alliances and prove to be a loyal ally… or cunning manipulator. Possibilities are endless!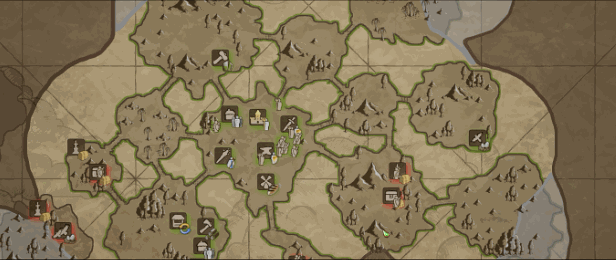 Welcome! Willkommen! Bienvenue! Привет! Bienvenido! Witaj! Dun gadur!
New Language Versions:We know how important it is for you to play Driftland in your native languages. You were sending us countless messages and we can finally answer them with not 3, but 4 new language versions of the game! Russian, German, French and Spanish joined English and Polish (released earlier). We also continue our work on the Chinese language!

Diplomacy Launch:Diplomacy entered the final stage of development and you can clearly see that this is one of the features that change… everything.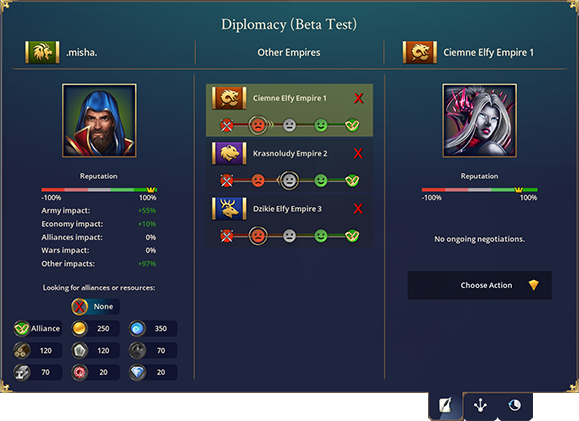 We added unique personalities for each of the Mage Overlords you will face in the game! Negotiate, sign peace treaties and declare wars! Who to trust? Who to obliterate?
We greatly developed AI behaviour regarding diplomacy.
We added a new Relation indicator.
Moving nearby islands will now worsen relations between Empires.
Building bridges or creating Gates of Thyr in another Empire will now worsen your relations.
Common border will now affect relations.
Other rulers will now go over your offers before replying to them.
We improved texts in Diplomacy window.
Improved AI:
AI will now attack barbarian camps with their Bannermen.
AI will now assign workers more efficiently.
AI will now choose better locations for their Watchtowers.
AI will now more likely fortify and repair their Castles.
AI will now buy more Advancements in Paths of Progress.
AI will now create Gates of Thyr for their Units trapped on remote islands.
We changed the way in which AI uses gold.
We fixed bugs concerning AI.
We increased AI's optimization.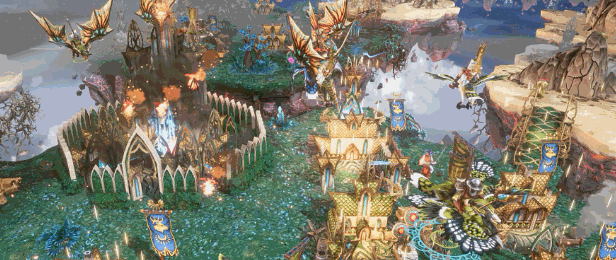 Improved Visuals:
We added new epic destruction effects for Castles!
We added new animations for Human flying Heroes.
We added new walking animations for Wild Elves.
We reworked Dwarven biome (new postprocess, rocks, trees and more).
We added new vegetation for the Dark Elven biome.
We reworked textures for barbarian camps.
We improved selected buildings of various races.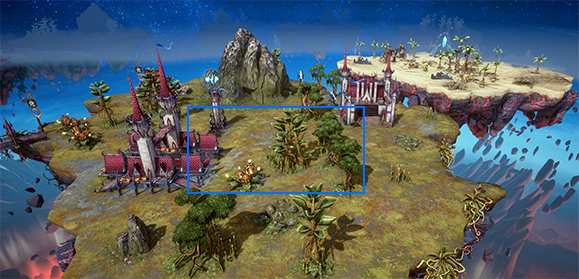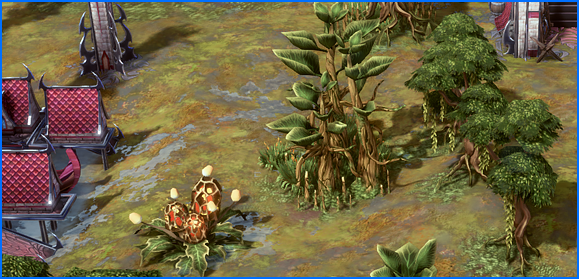 Additional Improvements:
Each consecutive Advancement bought in Paths of Progress will now increase the cost of remaining ones!
We improved how Symbiosis spell works (Wild Elven Druid).
We improved how Ritual of Avulsion spell works (Dark Elves).
We decreased Wild Elven Units' movement speed by 4%.
We improved game's optimization.
We fixed various bugs, increasing game's stability.
May your lands remain unshattered!