Some people, even our musician-guy ask me - what happened with a Drake. I have only one type of answer for all of you. I have a lot work with a style of Drake now. Because it's important, important as and the controller. I'm not ready yet show you controller-demo because on present time i don't like results. You, like every other player - deserve the best. As soon as I can reach the good result - you'll get a chance to test the demo.
So today ... only concepts. Fragments of what I'm doing right now. Sheets of paper with my workbench.
This is a typical air-vessel of Hind. Because parts of construction used in a variety of construction we made a model. Many of concept-arts which you can see earlier now will be made as models. It's a lot of work. This is a reason of my radio-silence in net. Do not afraid - work on Drake move along.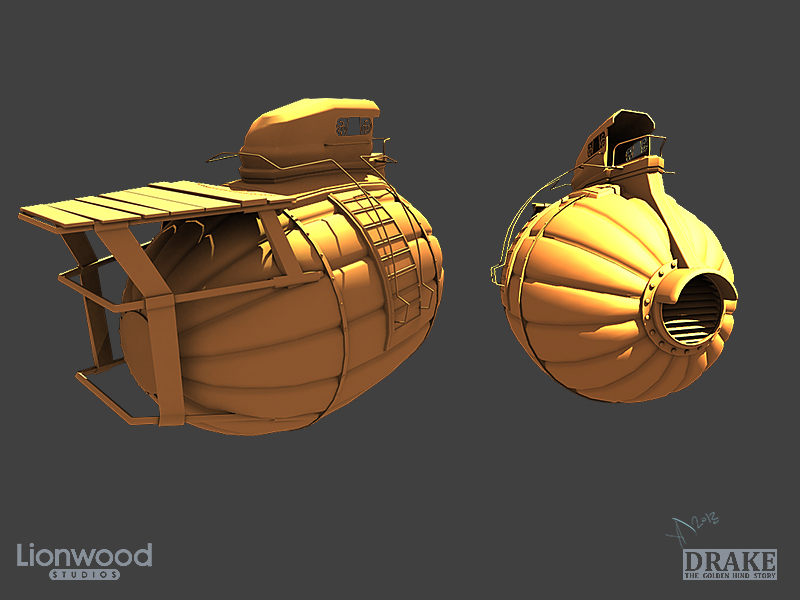 The same happens with the other elements created on the concept. The city has many buildings. Draw each of them - a colossal work. In order to speed up the process, we create a model. Do you remember the building with traps for the wind? In a previous news? Here it.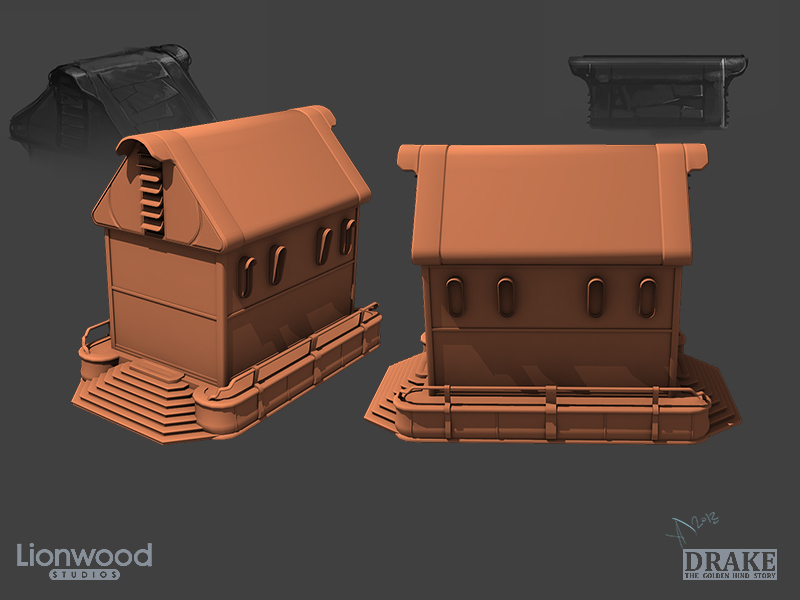 How it will look in the game? What will be the same ship (see above) next to the Drake? I think it will look like...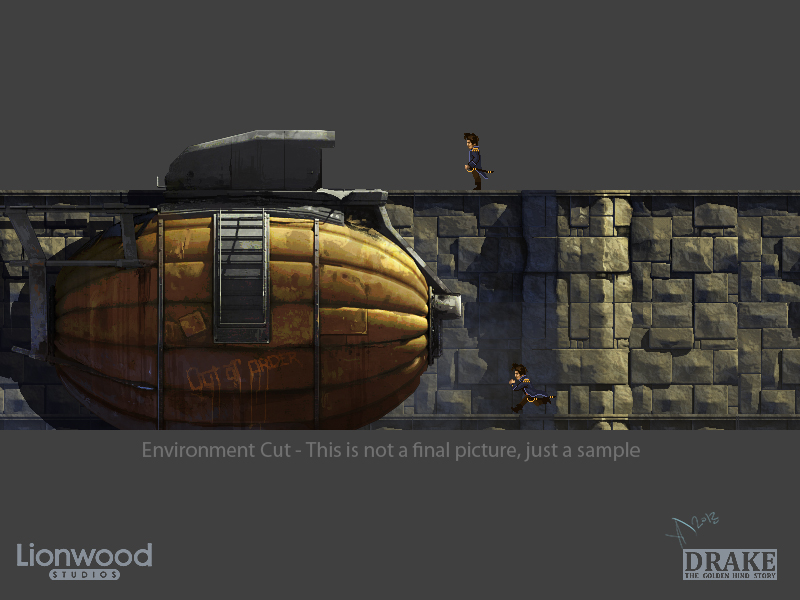 The rumors that Drake is gone - are greatly exaggerated. As long as my heart banging - we will work on the project and get him to release. Do not give up, we need your support and your faith.