You know, I suck at writing these, I really do. It's hard to describe Until I Have You, at least for me it is. So how do I show you that feature of the game, that uniqueness. Alright, let's try this with GIFS.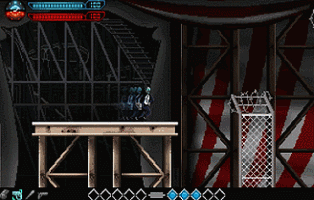 For instance you can see the DASH gun, which basically allows you to blink through things. One of my favorite gimmicks in the game. You can also double-dash, which explains the first jump through the two fences. The gun does have a small cooldown, to avoid exploits and dominant player strategies evolving into it being spammed forever.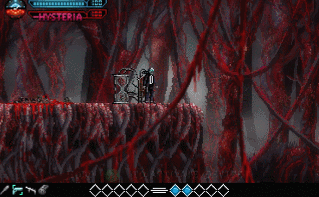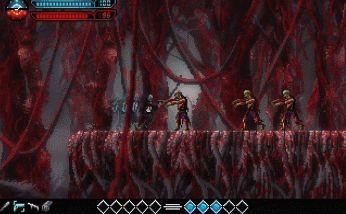 And this another part of the game, where you spend health (THE RED BAR) to activate platforms, and then also get health back from shooting and killing enemies. Which is a fun mechanism, you are basically a vampire!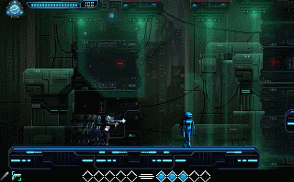 And this one of the earlier chapters, we've recently revamped the backgrounds on this, so I think it looks gorgeous. We've also begun working on the last chapter of the game, out of total 12. We've only just started designing it, so the platforms are remnants of the previous chapter, but the super pretty parallax scrolling is totally not.
But let's take it step by step.
The wonderful parallax scrolling consists of 4 layers.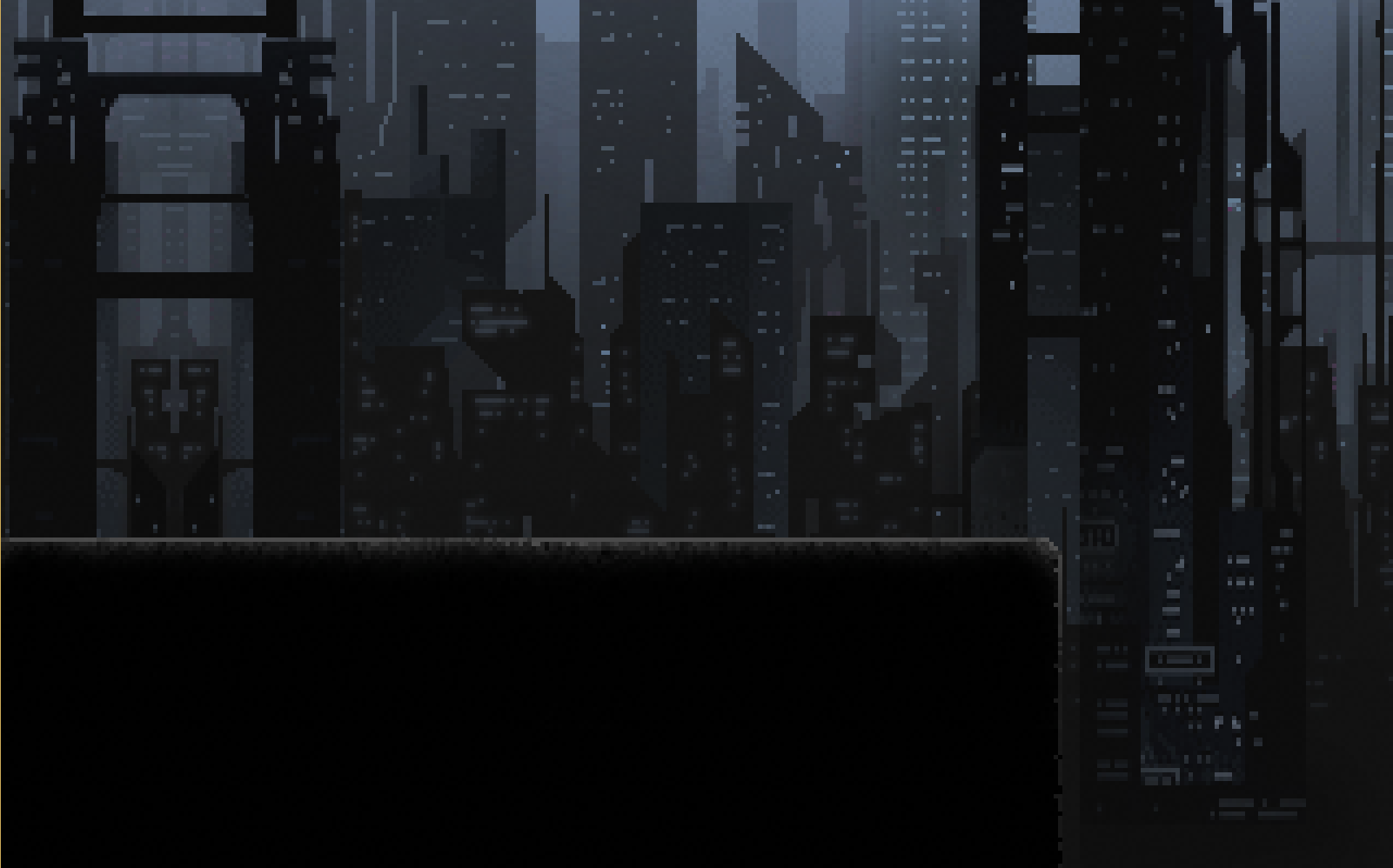 The first layer - for this chapter, it's the city.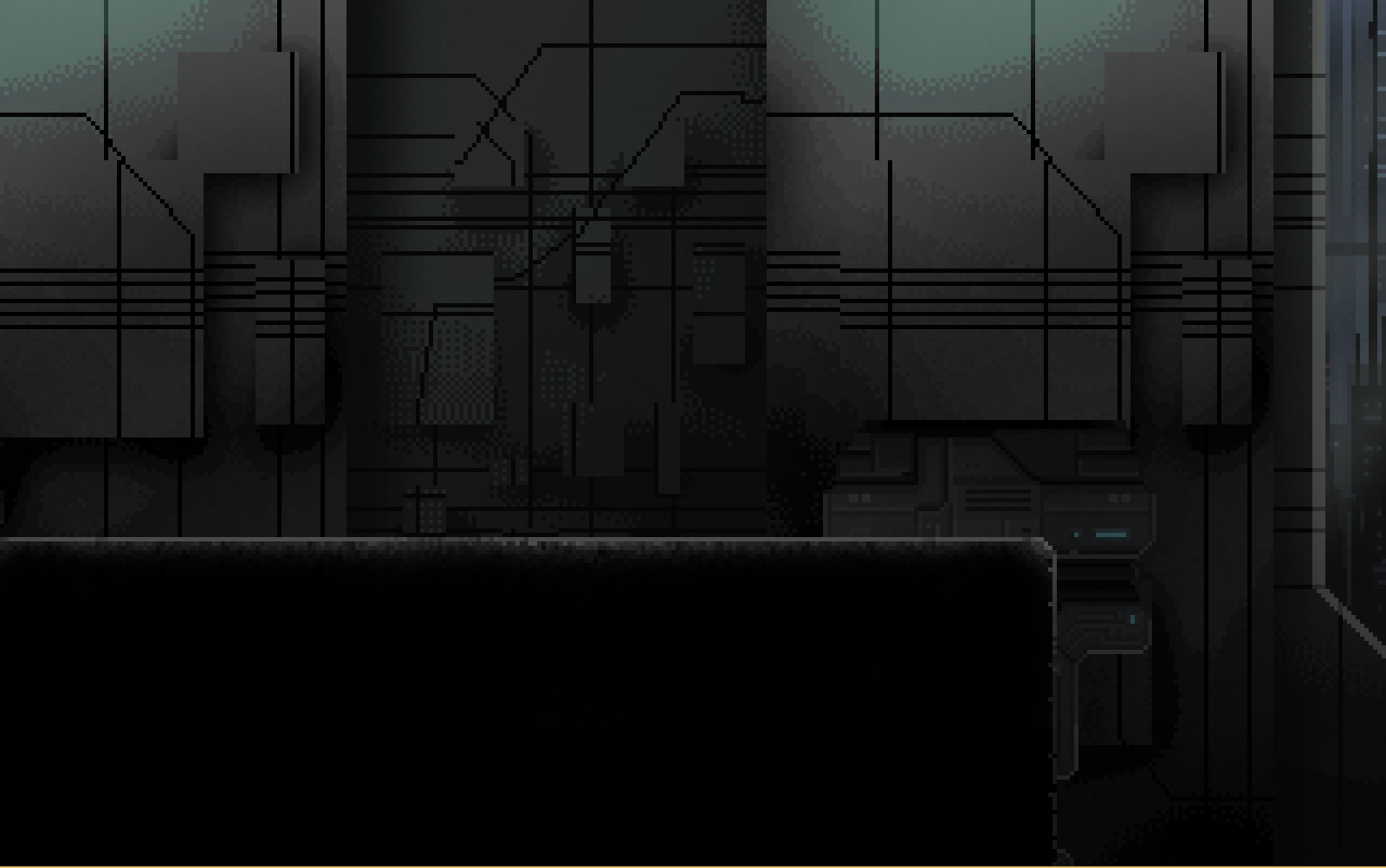 The second layer, an outer white-light gray wall, with window openings, from which we can take glimpses at the city.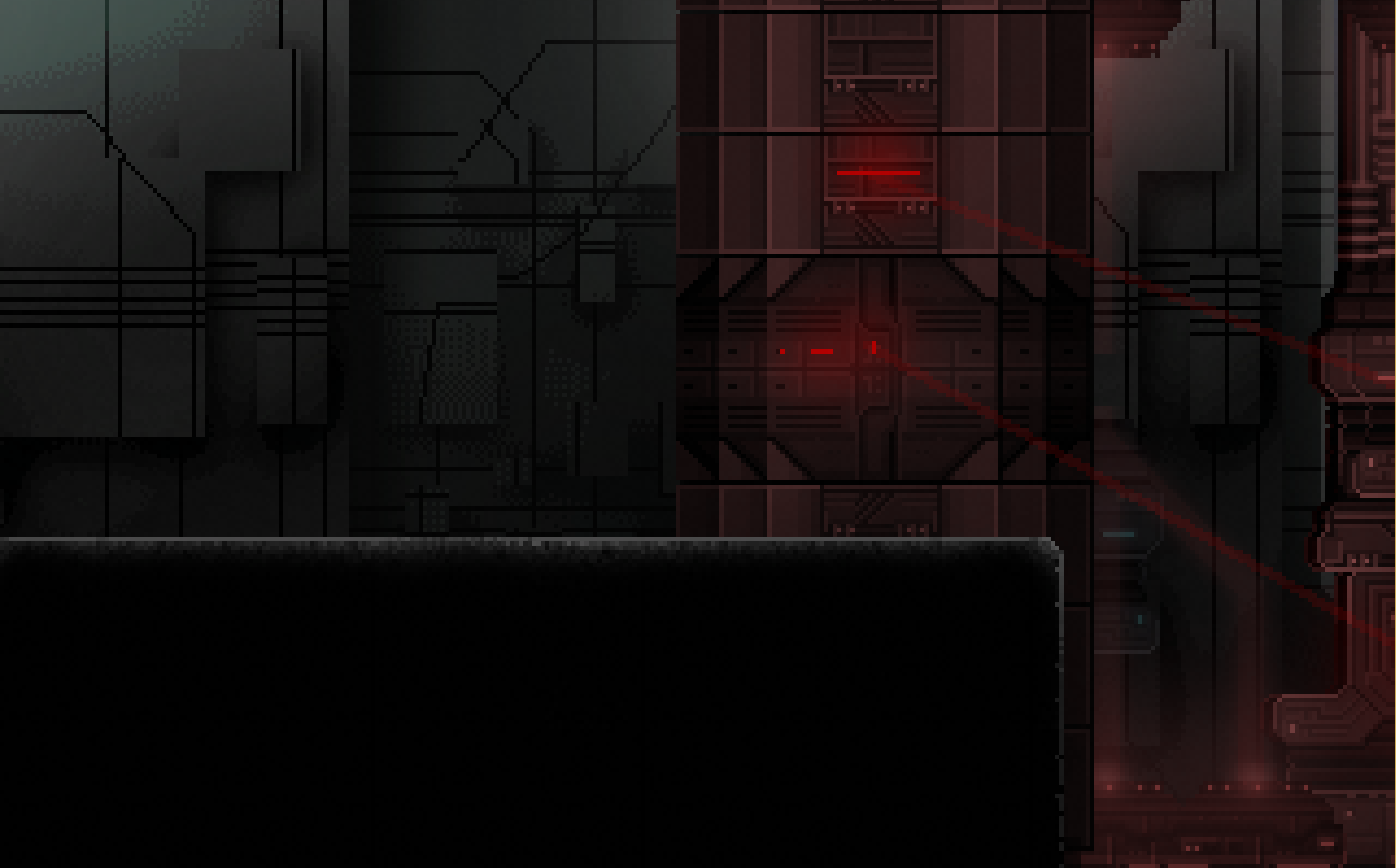 The third layer, which will scroll faster, is a more foreground layer, consisted of red laser-like beams throughout it.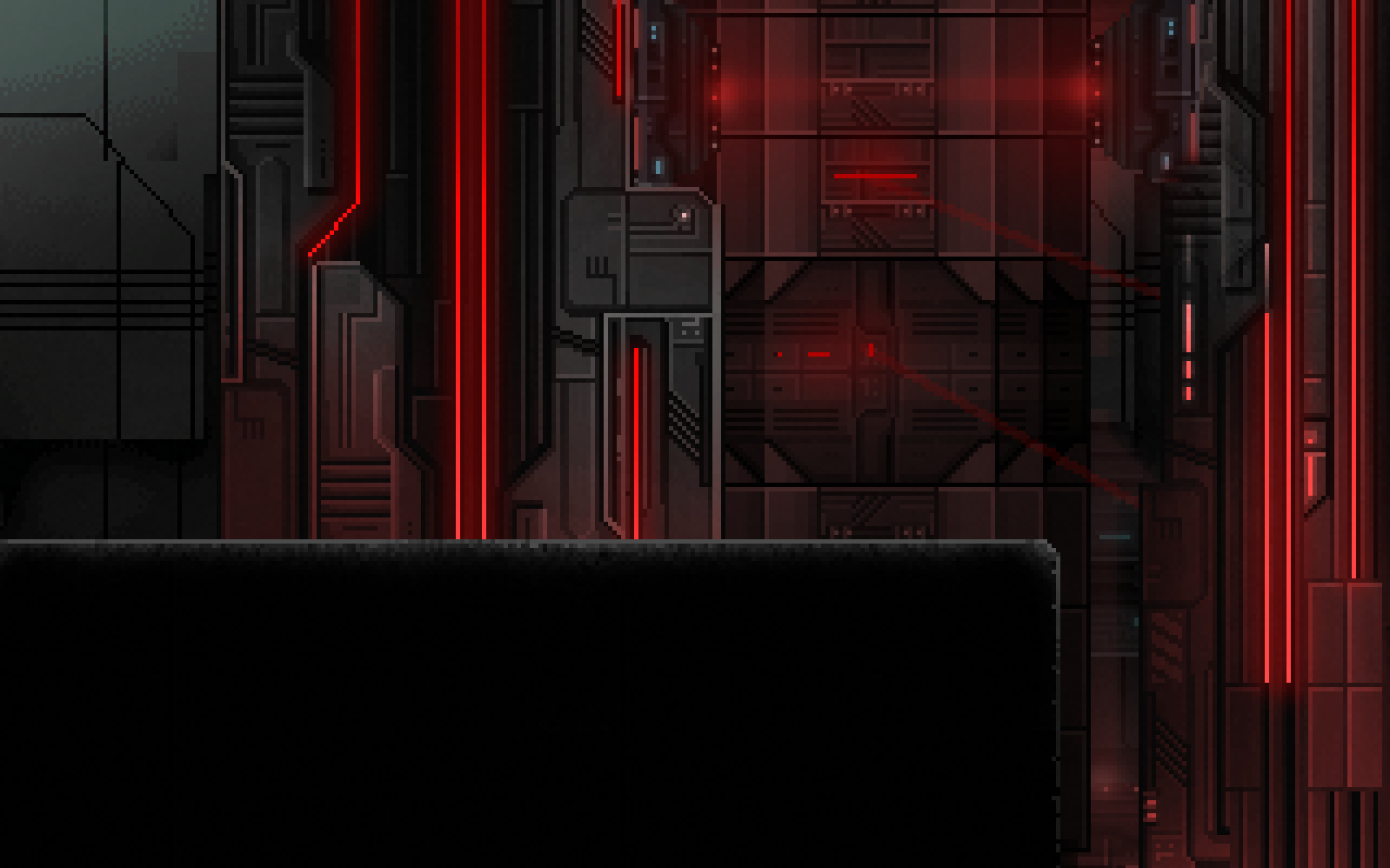 And finally the last layer, Red columns that scroll super fast as you move across the level.
But this while, probably fascinating to some, means nothing unless seen in motion. So here it is a clip of the level moving, in all it's parallax glory!