Today I'll show you how I built the levels of Disquest with a very clear example. My approach is simple: I set the level so that the player can finish it in one go, without having to stop Al Z. (the hero) once.
Since the players are not all speedrunners, I have to make sure that those who play way more "casual" can also end the level.
So I allows the player to finish the level in two different ways: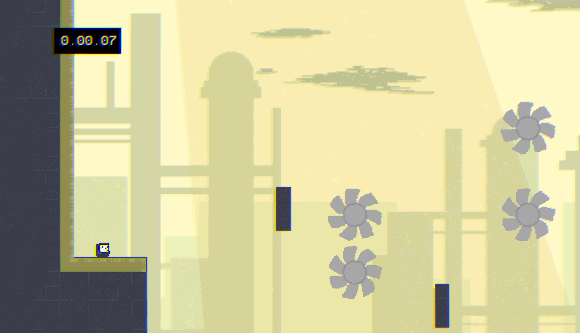 1) Above, the « Best » way to complete the level: you maintain the « Running » button, you tap once on the « Jump » button, and voilà! The level is completed almost instantaneously (approximately 2 sec.). But do not be too confident, it will take a bit of skill and mastery to approach the perfect timing… ;)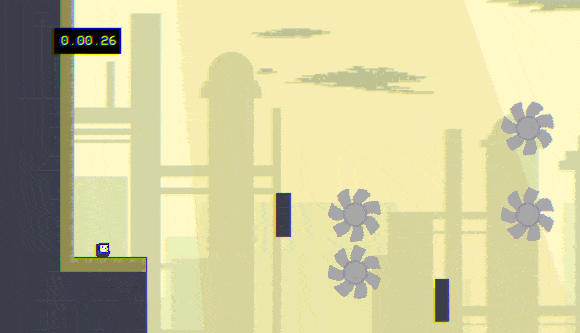 2) Above, the « Classic » way to complete the level: you jump from a platform to another, and pray to not fall into the void, or hitting the fans. It will take about 10 seconds to finish the level in that way. Big difference, right?
Conclusion: both ways are valid and cool, because in my opinion the most important is the fun feel and the little shiver of fear that comes over the player when Al Z. is approaching a fan! :)