Introduction
And so, we meet again everyone! Hope you been well, despite everything that's happening around the globe, but we have to stay positive!
We'll be here today in this devlog to show the final version of the fourth level and a few implemented environmental effects! All that stuff that makes a level pretty!
Get ready because we got quite a few things to unpack for you!
A outside view of level 4
You probably saw the wonderful house of Hare Bruna, that we have shown in previous devlogs. The house has a nice yard now that is also playable. This being the final part of the level, where the player is going to face more challenges than before.
We wanted to make this part of the level look heavier, so it can pressure the player a little, using the fire and smoke effects gradually getting bigger and getting more intense.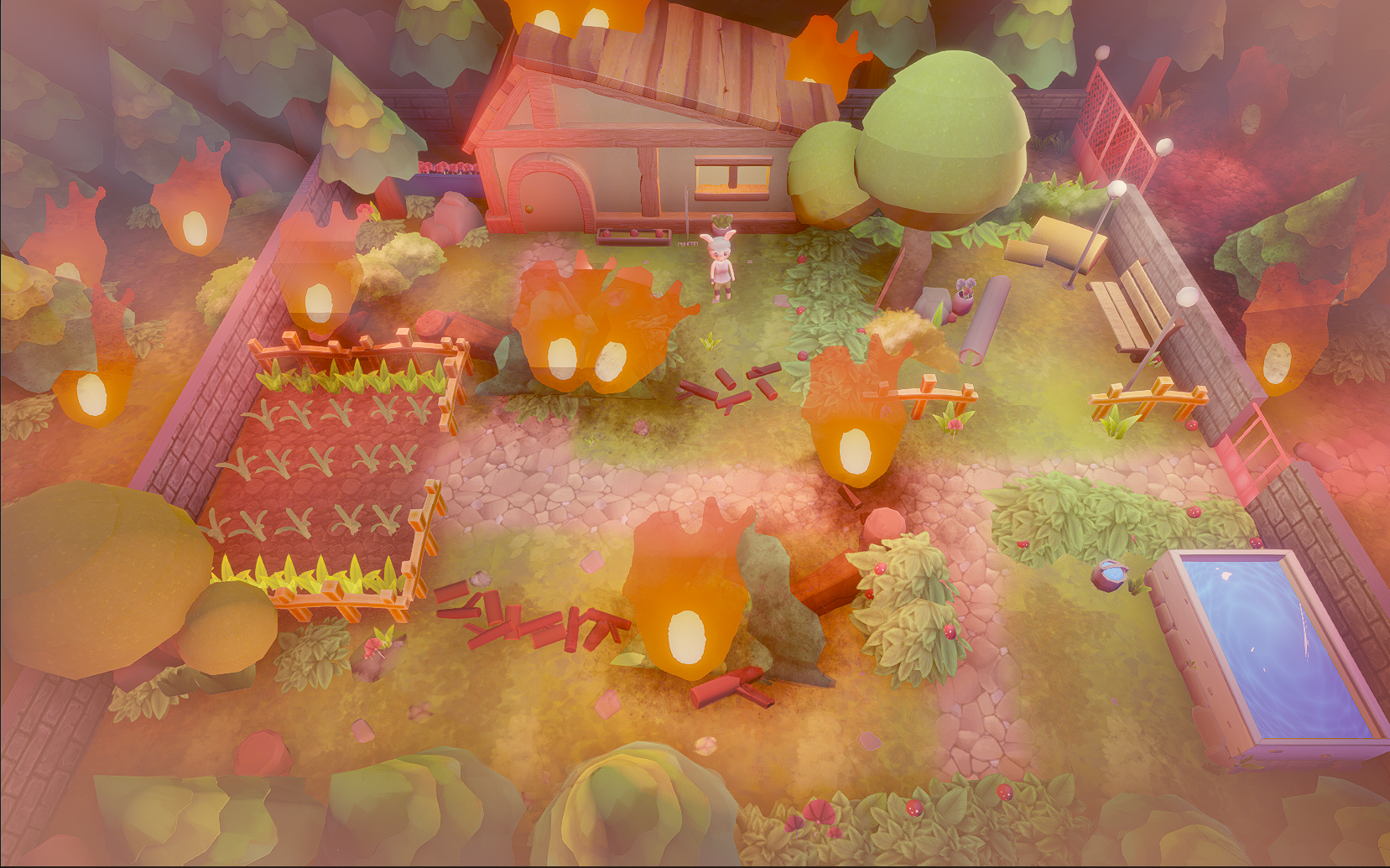 Outside of the fourth level
We can't let her house and the crops burn to crisp! We have to help her out!
Environmental assets and effect implementation
From the base composition we got on the levels, we decided to add some environment effects so the place where the player would walk around felt more natural. Some of the created effects were wind, cloud shade, dust particles and sunlight rays.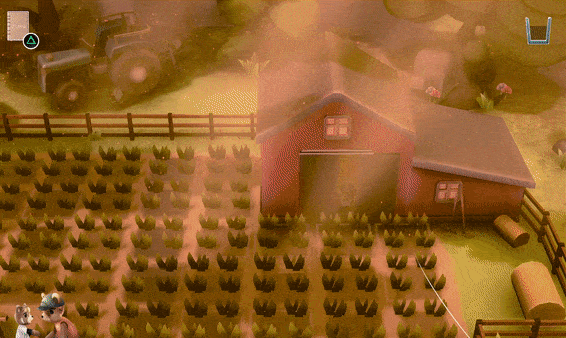 Levels with particle and memory effects implemented
To make the place lively, were also added some environmental assets, from birds flying across the screen to character's personal accessories around the HUB.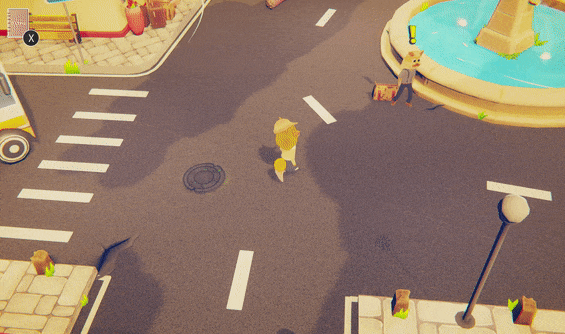 Assets added to the HUB area, like baggages, medical tents and others
We also did a lot of assets for the environment around the HUB and a few elements for the UI, but we'll leave the user interface department for other Devlog.
Conclusion
Adding a few particle effects and assets can make a huge difference to the game! The small things can make something turn into big things!
This a process that should be done when we got all the base game done, but it was for testing purposes too and it was really fun to make!


Oh! We got to the end of our article already?
That was really quick! We hope to see you again soon! And don't forget to stay safe everyone!