Introduction
Greetings everyone! It's been two long weeks!
It's been a bit challenging to work as we approach to summer times. Heat does make us sluggish, but we working the best we can!
Speaking of heat, we are almost reaching our hot 50th Devlog! Hope you are excited for it, because we got something special to show once we reach the 50th devlog!
For now, we talk about these 2 last weeks updates, which we have some other important news! We got a fresh new addition to the team!
Curious to know who? On to the devloooog!
New member to the team
As you guys know, it's been difficult for us since our team leader got envolved into other projects and sadly had to be more absent in regards to Chama. And as for programming, our game designer was around it, even though he was making a very decent job at it, there was a lot of limitations due to not have a more developed knowledge around the programming department.
Gladly, a new member joined our team to help us fix the programming around the levels and add stuff that we couldn't previously develop.
He's name is Rúben Mateus. A person specialized in game development and software programming. He had previous experiences in game development in other projects inside teams like "DarkStar Games" and "Tumultuous Productions!". And now he's here in ST Studios to helps us out with his god like skills! Welcome to the team Rúben!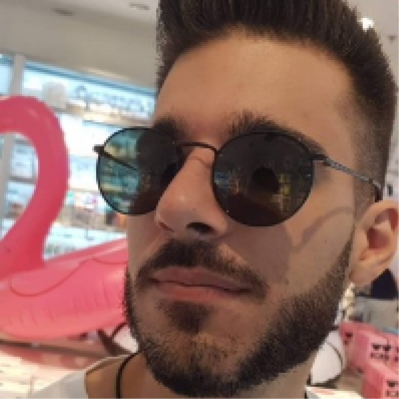 Here's some connections to Rúben's work if you want to check it out:
Adjusting areas around the level and helicopter movement (level 5)

The helicopter without a doubt has been the most time consuming and most difficult aspect in our game to properly fix it. Luckily, we got a new experienced programmer to help us with our project!
With this, it was created helicopter controls cross platform. The Helicopter script was changed to accommodate Cross Platform Controls.
Its controls were tightened and the previous colliding with wall bug was fixed. Major fixes of its movement are that now it reaches maximum speed when flying and when is on ground or going up, it has better movement stability.
Adding to that, the water on the basket placeholder can now extinguish fires around the level and the smoke wall will now appear when the player reaches certain points in the level.
Little fix made to the helicopter was adding a simple pendulum basket so the new model we're making for the basket can work properly.
Outside of the helicopter department, it was added and resized water areas where the player can pick up from and lastly, the fire zones were adjusted and resized.
Conclusion
Thank you so much for reading this week's article! We hope that you enjoyed it and that you're looking forward to our next one as well!
We're glad for receiving such support from you all, we appreciate it all!
From now on, we'll have more progress on our game since we have someone to focus more on the programming and we have the game designer to finally work on the rest of the
But above all, stay safe!!