MENU: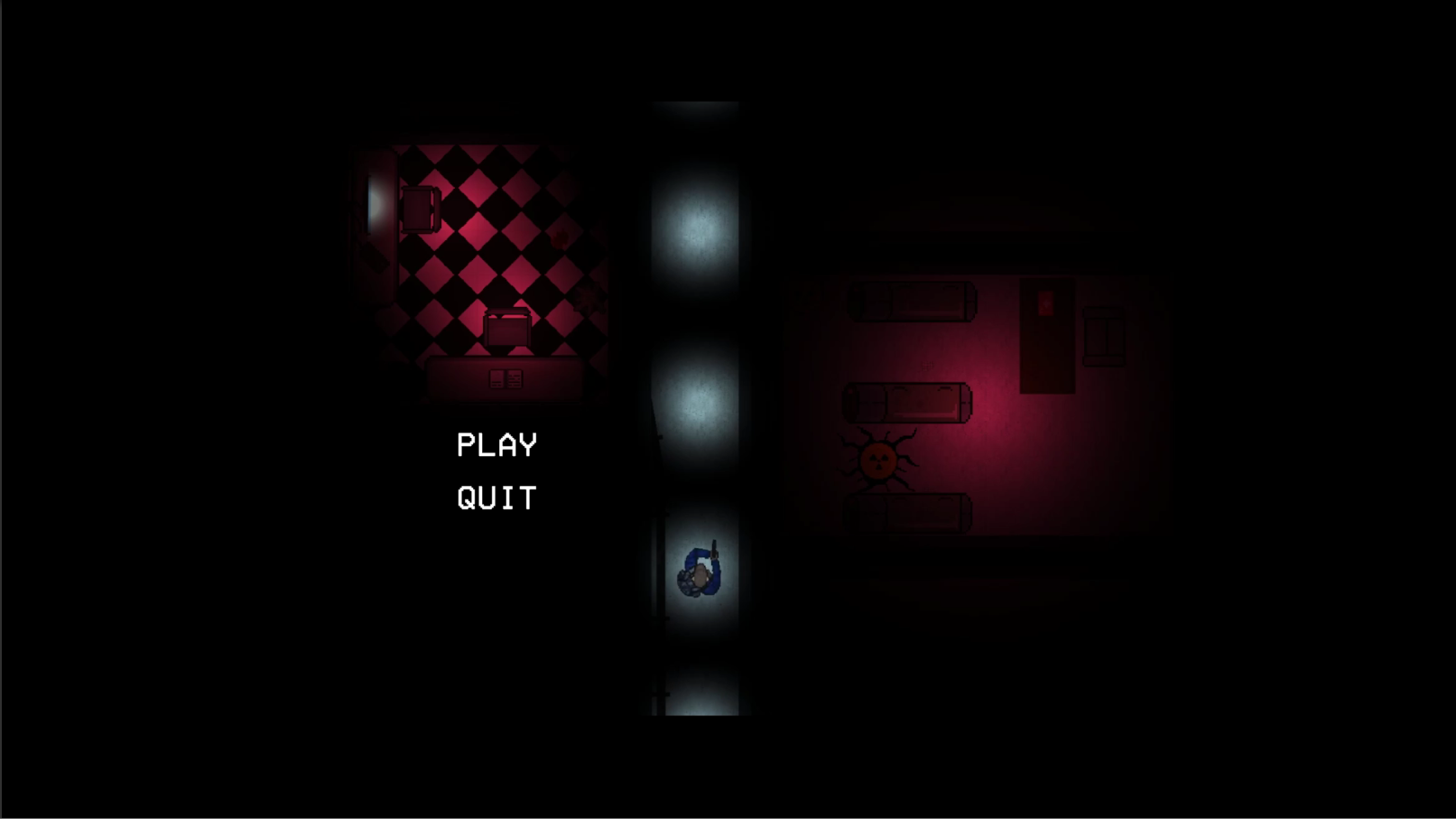 Menu is basically video playing in background.
ZOMBIES:
In current development stage zombies has two states:
- roaming state where they are just walking around (right now they're chilling in place),
- follow state where zombies are following player.

- temporary sprite for zombie.
What we have done so far:
- weapon system (pistol and rifle are currently implemented)
- main menu and main theme
- usable items like medkit, ammo boxes/packs
- zombies, with two states - roaming and following
- hp system, and foundations of mental state system
See you next week!