Hey, hey, hey! Look who it is! Good see you back here again, for the Handsome Dragon Games devlog, of course! As expected, I'm Jack, Creative Director for Handsome Dragon Games. These past couple of weeks we've been making massive strides forward, especially considering we've just about hit Alpha! Let's take a look.
Like last time, let's kick things off with audio. We've got another collection of new tracks done and ready to go into the game! In fact, all of the music for the game is done! There's still some tweaking to do, but otherwise it's all there! Check this one out:

A bit haunting, isn't it?
What's more we've also got a series of new sound effects coming in as well. These are primarily all for the game's antagonist, so I can't really show you any right now, since we're keeping that all under wraps as much as possible at the moment. But don't worry, I'm sure you'll get to hear them sooner or later.
Next on the list: art. This past fortnight has had a major focus on artwork for the game's antagonist. This means that again, there's not too much I can show you for it, but trust me when I say it looks fantastic! Angelica has mostly been working on create sprites for all the various…facets of this foe, since all of its animations are to be taken care of in code.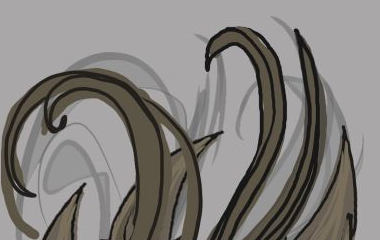 Can you tell what it is? (I should hope not…)
But don't worry, that's not the only thing art has to offer this fortnight! We've also got some awesome new decorations. Some which are brand new idea, and others which expand old collections. There's sure to make all of our levels that much more stunning!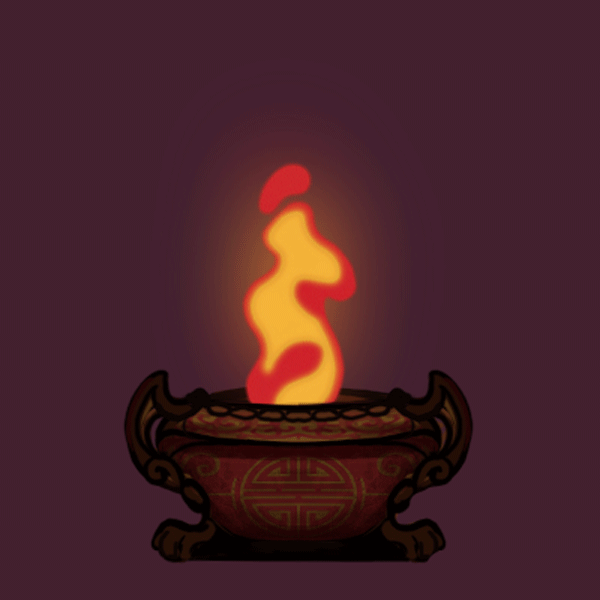 Sure to add a warm touch, to any level.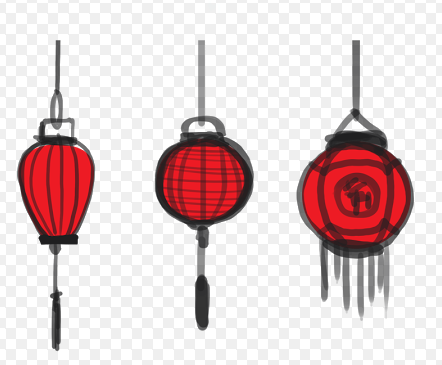 The early stages of some new lanterns we'll be adding to our previously small collection.
The programmers have been working on a few simpler things this past fortnight, such as tweaking the game's camera shake, improving the main menu, and tweaking pickup priority. The second one is very important, so if you drop something by a lever you can actually pick it up again, rather than just pulling the lever back and forth. Oh, and of course, the programmers have been engaging in the secret and complicated business of antagonist coding too, so don't you worry about that.
Last but not least, design. During the first week of the fortnight, I managed to complete the last of the game's puzzle designs, meaning that all that remained at that point was putting them together. And I can now say that every level has been completely built! You can now play our game start to finish! (Bugs and misfortune notwithstanding…)
Both Callan and myself have spent a lot of time on decorating in recent history (and Corey helped here and there too), and it's really paying off. For me, this week has been mostly working on Zone 3, whilst Callan's been working on Zone 2. We've also been giving some of our original levels a much needed facelift, to bring them back up to par. The important thing to note though, is that now all the levels have been constructed, there's just a few left that need to be properly decorated as well, then they'll be all done! After that, all that remains is to do is test the hell out of them and improve them as much as we can.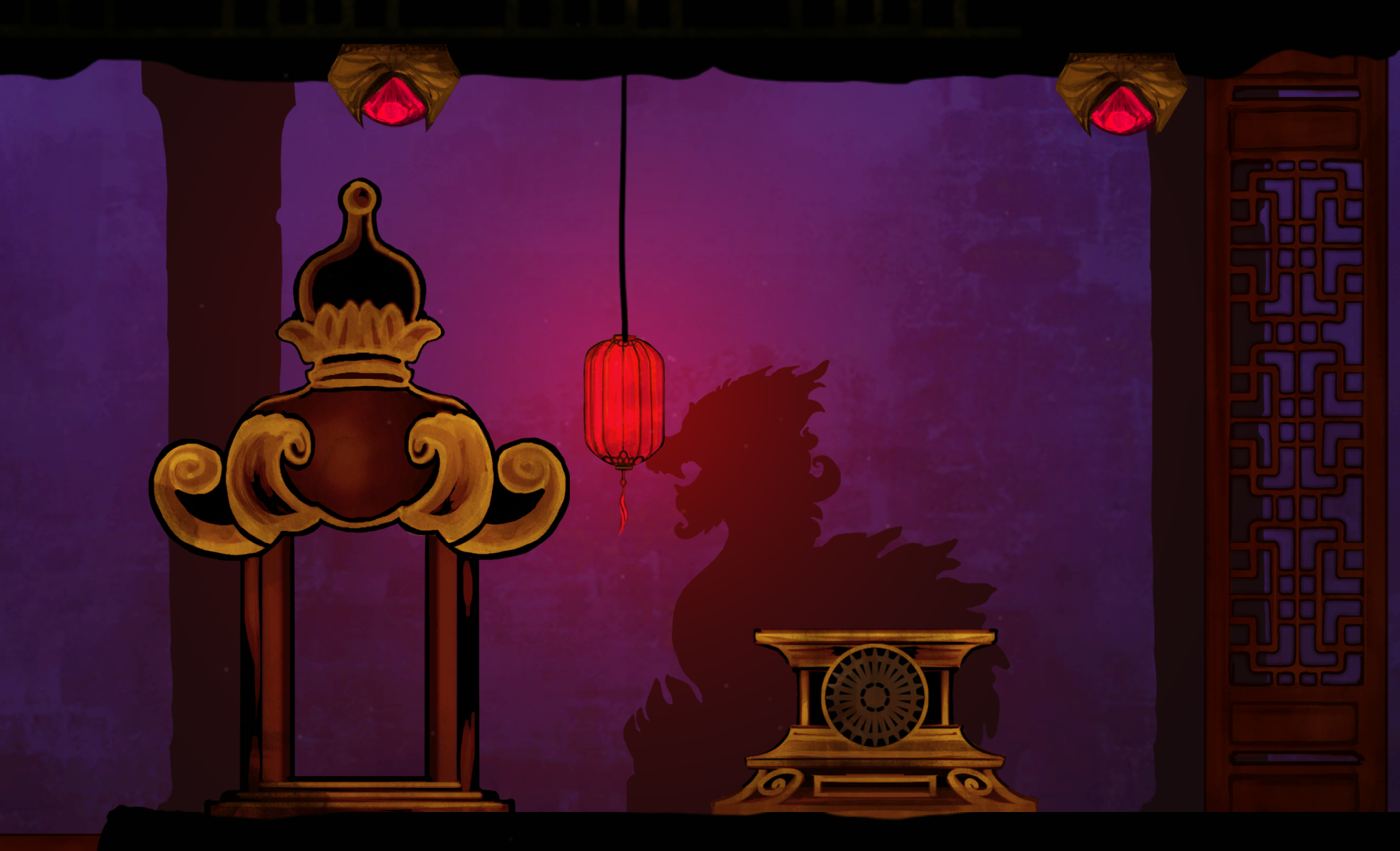 Zone 3, a dark yet beautiful place…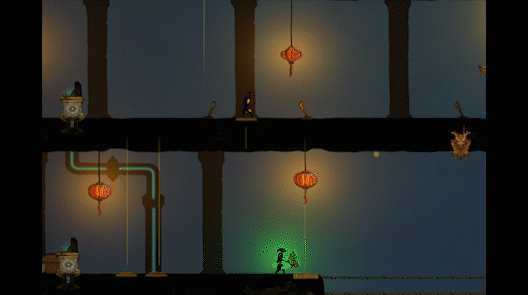 It's amazing how far we've come!
And that's that for this fortnight! Now we've (just about) hit the Alpha stage of our project, our focus is going to be primarily on improving our content, rather than making more. So next time expect to hear about a lot of old aspects of the game being brought back into the light. It's going to be an interesting experience.
Until next time,
Jack
For more Information on Dyadic or Handsome Dragon Games:
Our Website: handsomedragongames.com
Our Steam Greenlight Page: steamcommunity.com/sharedfiles/filedetails/?id=491366195
Our Facebook Page: facebook.com/handsomedragongames
Our Twitter Page: @AHandsomeDragon