⚔️ Hi everyone! ⚔️
Time for another look behind the scenes of Good Night, Knight. If you missed my previous devlog about the beginnings of my game, feel free to catch up HERE. Now, let's get down to business.
PIXEL ART! I believe beautiful 16-bit pixel art is one of the most soulful art styles a game can have. It was obvious to me that I'd like to create my game based on it. Many of us grew up appreciating this style, so surely there's also a twinge of nostalgia or something vague that just whispers in our ear: "you love it".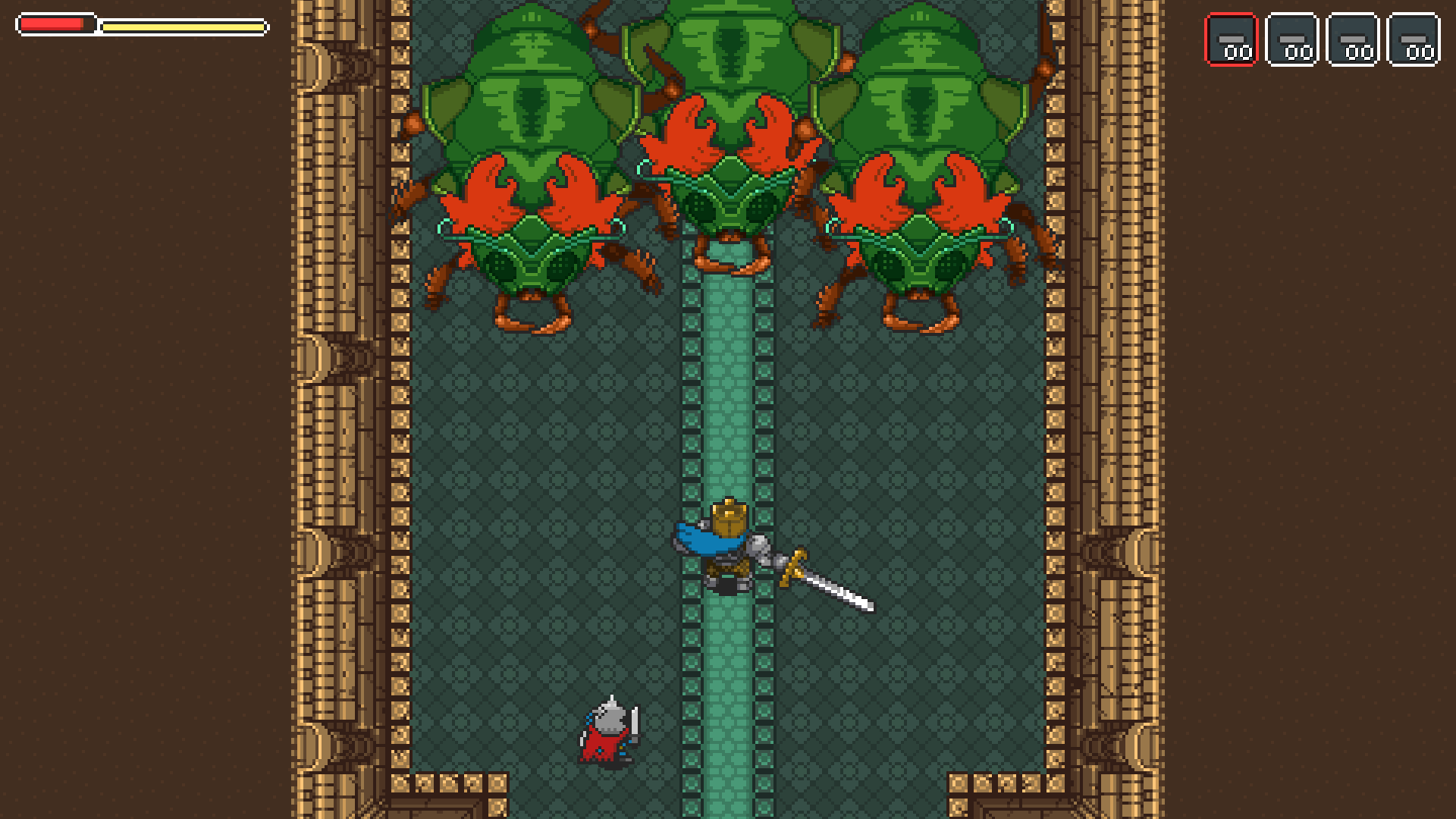 But why?
Of course, I picked pixel art not only for the love of it. It is a more easily accessible style to develop with when you're a solo developer or on a small team. And it frees up more time to work on game design, procedural generation algorithms and all the stuff that makes the gameplay fun.
Besides, it's great to watch how much your game is changing during the process of development. And you can see it perfectly by comparing old sprites with the latest ones. In pixel art every pixel matters, so even the slightest changes can make a difference.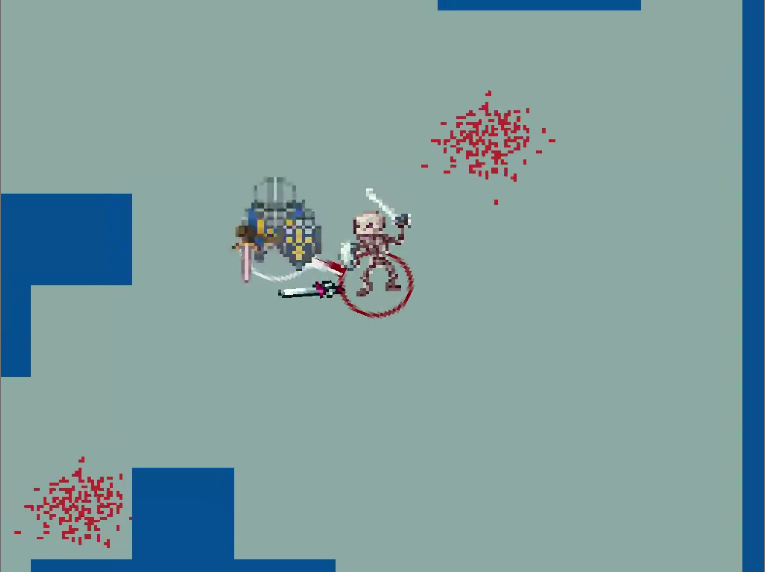 STOP!
Game development is a process. Your project evolves. Not only because you get new ideas during it or you just want to try something different. It's because you learn. You become better. And you need to be careful not to improve your work indefinitely. It's tempting when you look back at the stuff you made at the beginning of the development. But you can't work on your game eternally ;) At some point, you need to say "stop! no more adjustments!". It's not easy when you're a perfectionist.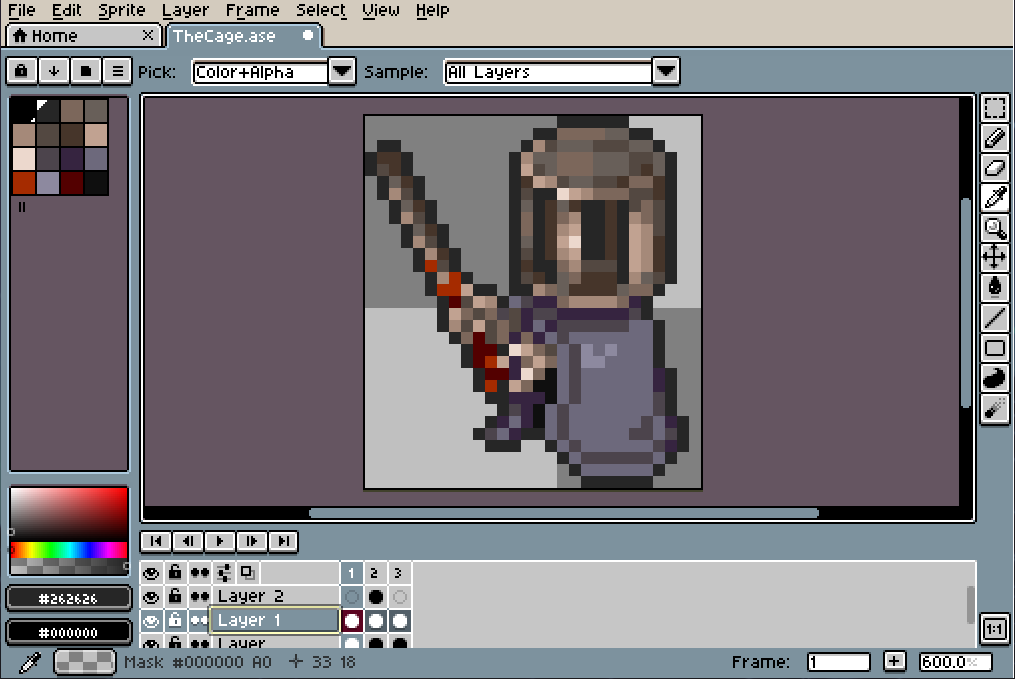 Creativity through limitations
Of course, pixel art has its limitations. It's not realistic, there are so many things you just can't do with this style. I know the greatest artists who use this style can do magnificent stuff. But still, you can't make realistic facial expressions for example. BUT… the limitations of pixel art drives creativity. The more obstacles in your way, the more you have to think about how to overcome them. And it's just great fun! As I mentioned before EVERY PIXEL MATTERS! Sometimes you want to achieve something and you just can't. You don't know how to do it. It doesn't look good or just doesn't work well. And suddenly you just rearrange some pixels, maybe you add something, maybe you delete something, and BOOM… it worked. Your brain starts to see things in those big pixels. It is amazing, but also requires a lot of creativity. And this is what I love in pixel art.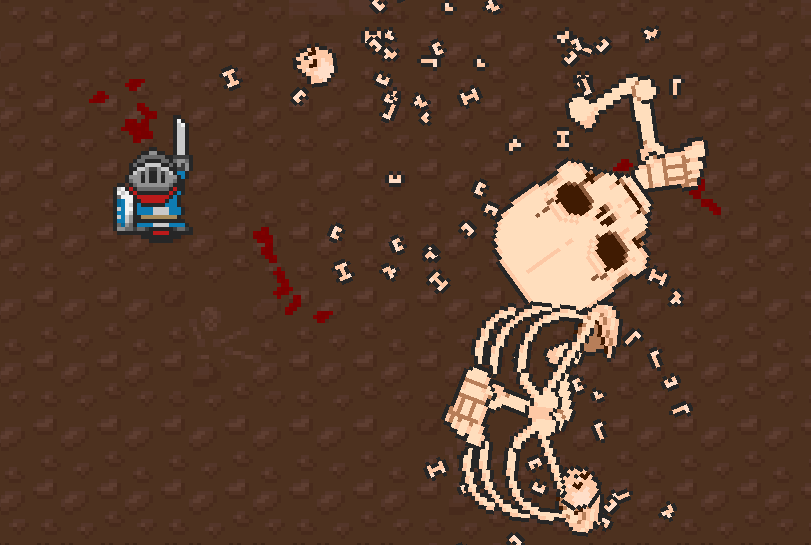 That's it for today. I know it's a little bit less than the last time, but I just wanted to express my interest in pixel art and explain "why the hell I chose this style".
Currently, I'm working hard so everything tick-tick like a Swiss watch on a release of Good Night, Knight in Early Access. The launch day is coming! Don't forget to save the date - February 16th! Nevertheless, I'm already working with my friend on the next devlog, so… stay tuned ;)
Cheers!
Knightdev