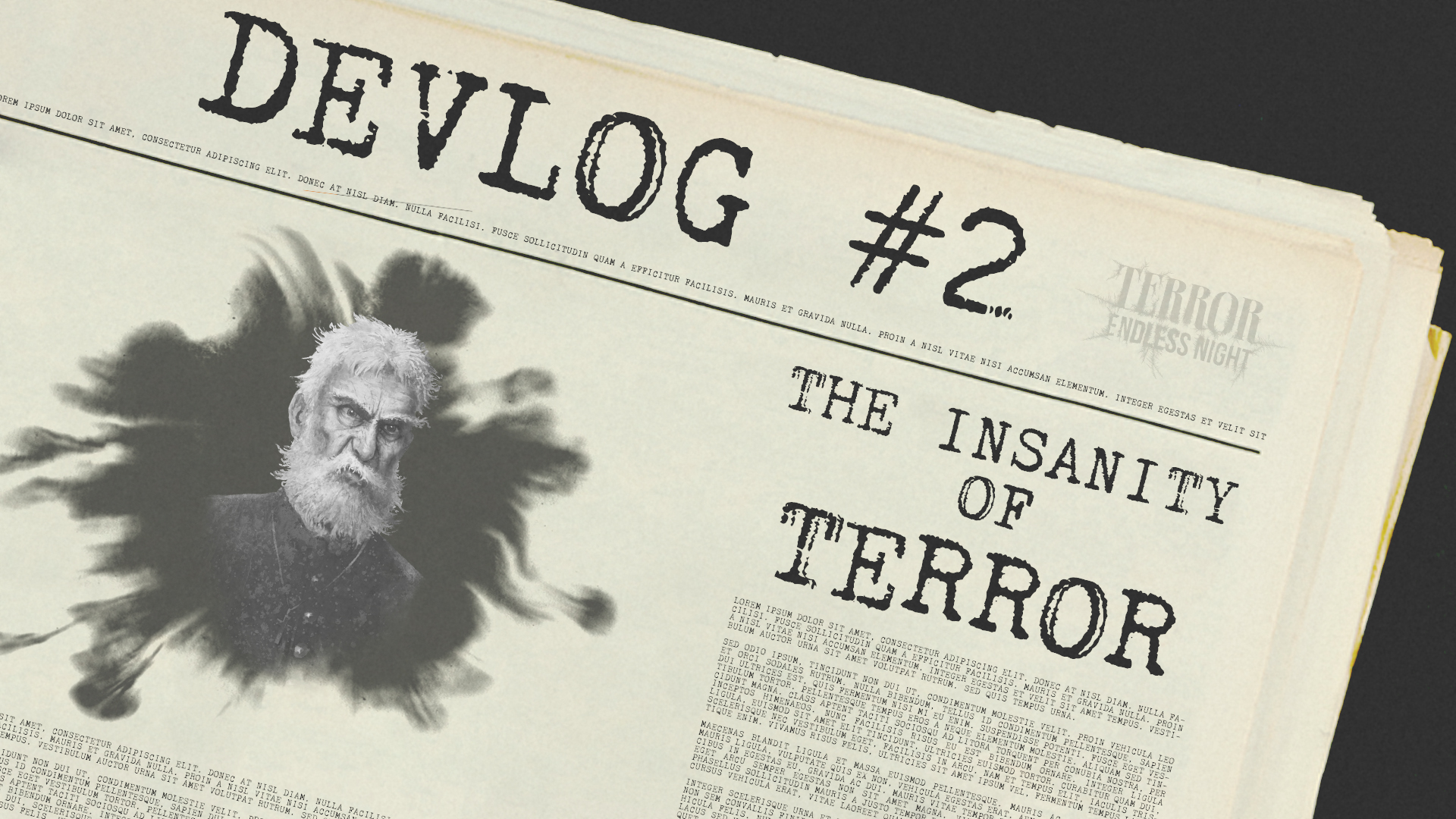 Ahoy, seadogs!
We're back at the port with another devlog, and this one, quite frankly, is a little mad... Well, that's not entirely true, but it does concern the insanity mechanic, which is one of the main challenges you'll face as the captain in Terror: Endless Night. Let's dive right into it, but first, let us thank you for all your comments and wishlists since the last devlog, we read every message so keep it up!
"(...) it is sometimes an appropriate response to reality to go insane."
- Philip K. Dick, Valis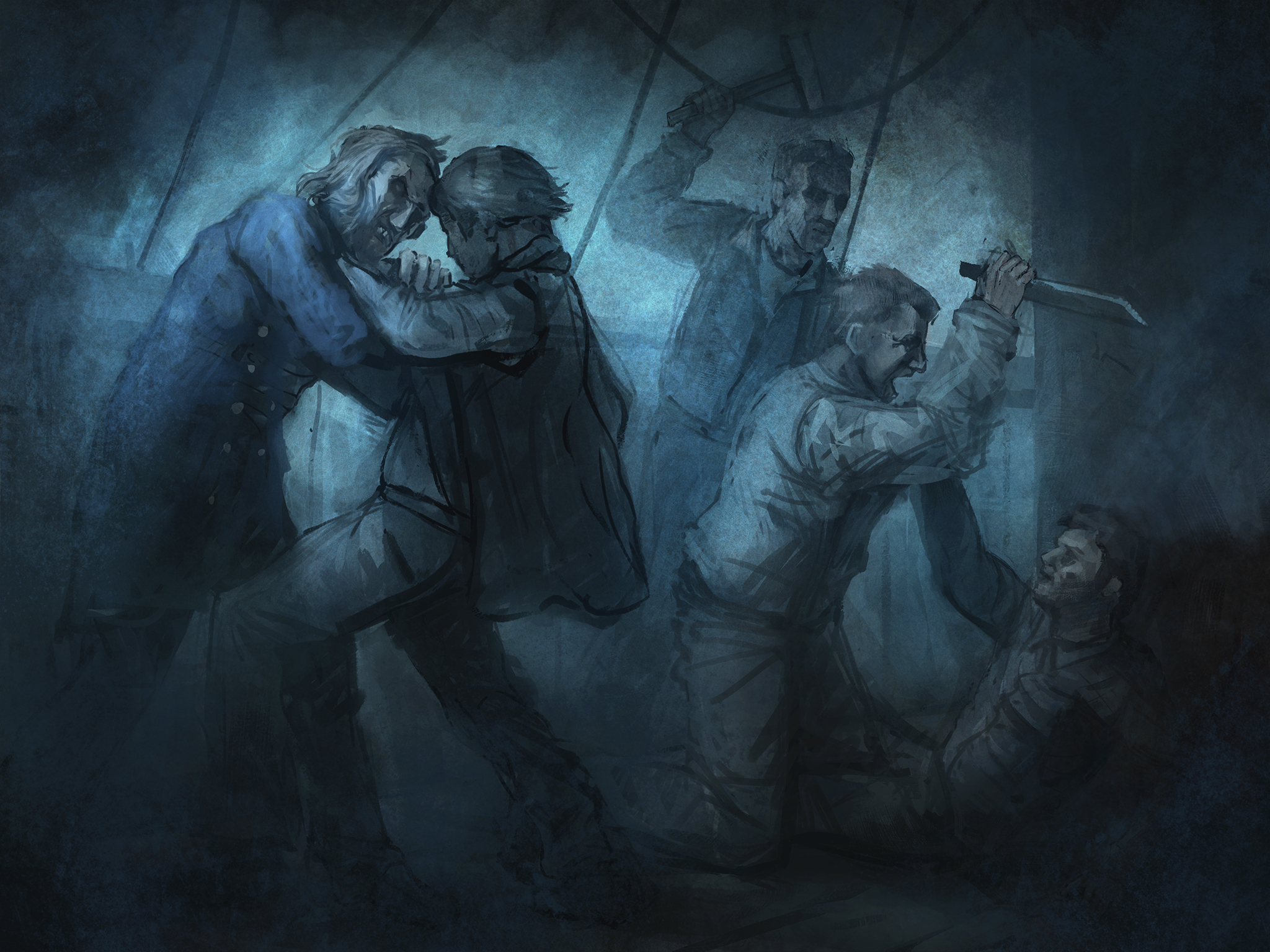 A good captain takes good care of their crew. In Terror: Endless Night that means managing your rapidly dwindling resources to ensure everyone's survival while rationing out the bare minimum and keeping your mariners loyal to prevent a bloody mutiny, but if those two seem hard to balance, wait till you hear about the third part to this equation - sanity. After all, the last thing you want while stranded in ice for weeks is one of your friends going berserk, which considering the circumstances, is not that unlikely.
A Method to Madness
So, how does it work? The level of insanity is impacted by the duties of the crewman, random events, and your decisions. Insanity may affect the entire crew, the specific section of the crew, or a specific individual. You will be aware of how each choice will affect the insanity levels and managing them will have to be part of your strategic decision making. You will find each crew member's current level of insanity out of 4 on their respective card, displayed as a word and as a number. Take note of it, you don't want things to get out of hand, do you?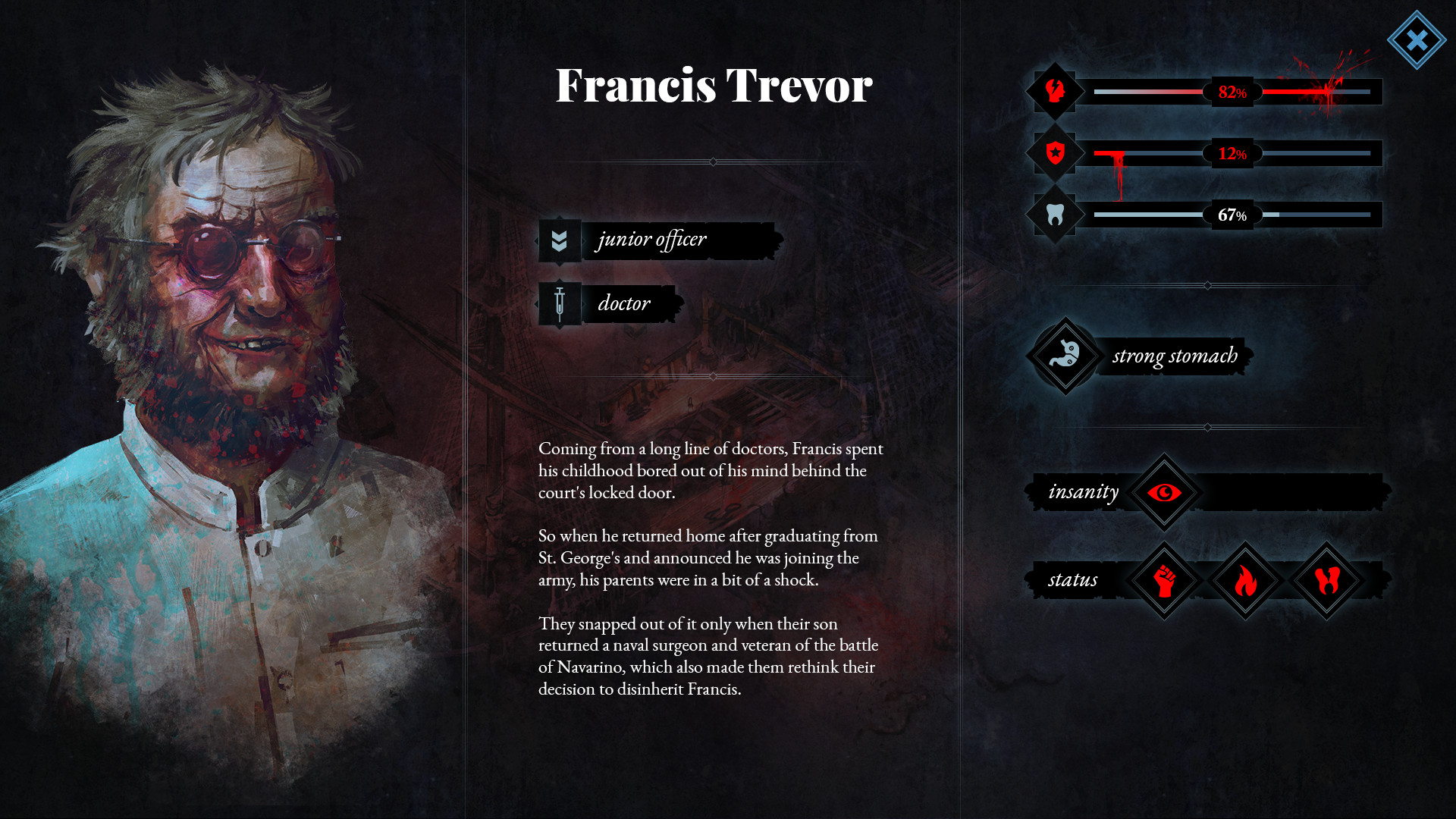 The Worst of Times
Going insane has strictly negative consequences for the crewman and can interact with their perks and impact some of the plot events. The mechanics were inspired by the true story of the crew of the Terror and Erebus and the desire to provide a typical horror vibe, where it's not external factors, but people - the transformation they undergo, the impact of difficult conditions that awakes the worst demons in them. Mechanically, we aimed to give the player a differential approach to the game: choose to actively try to prevent the crew's mental deteriorating or forego that to focus on other factors and let your crew go mad. We wanted different approaches to change the gameplay and result in a different player experience. What will you choose, captain?

That's it for this devlog. All that's left to say now is that we really want to connect with our fans, so make sure to leave a comment and say hi! If you have any questions, you can also drop them in the comment section, and of course, we encourage you to tap the Wishlist button on Steam. We want to post these regularly so stay on the lookout for more devlogs, seadogs!
Fair winds,
Unseen Silence