Hello everyone !
This post will show you our character concept.
---
Since the beginning we had a prototype for our character, and this time we took the studies a little further.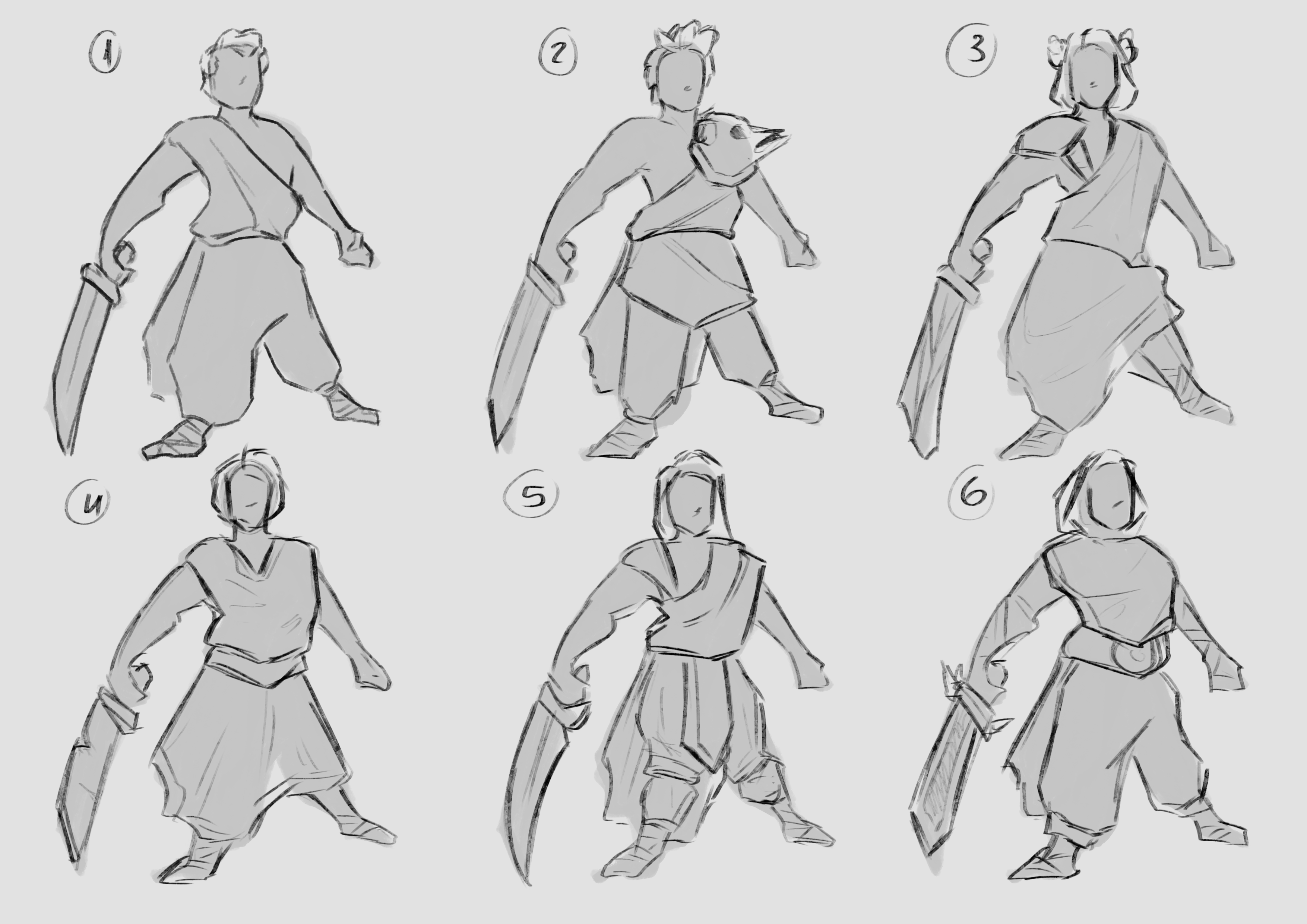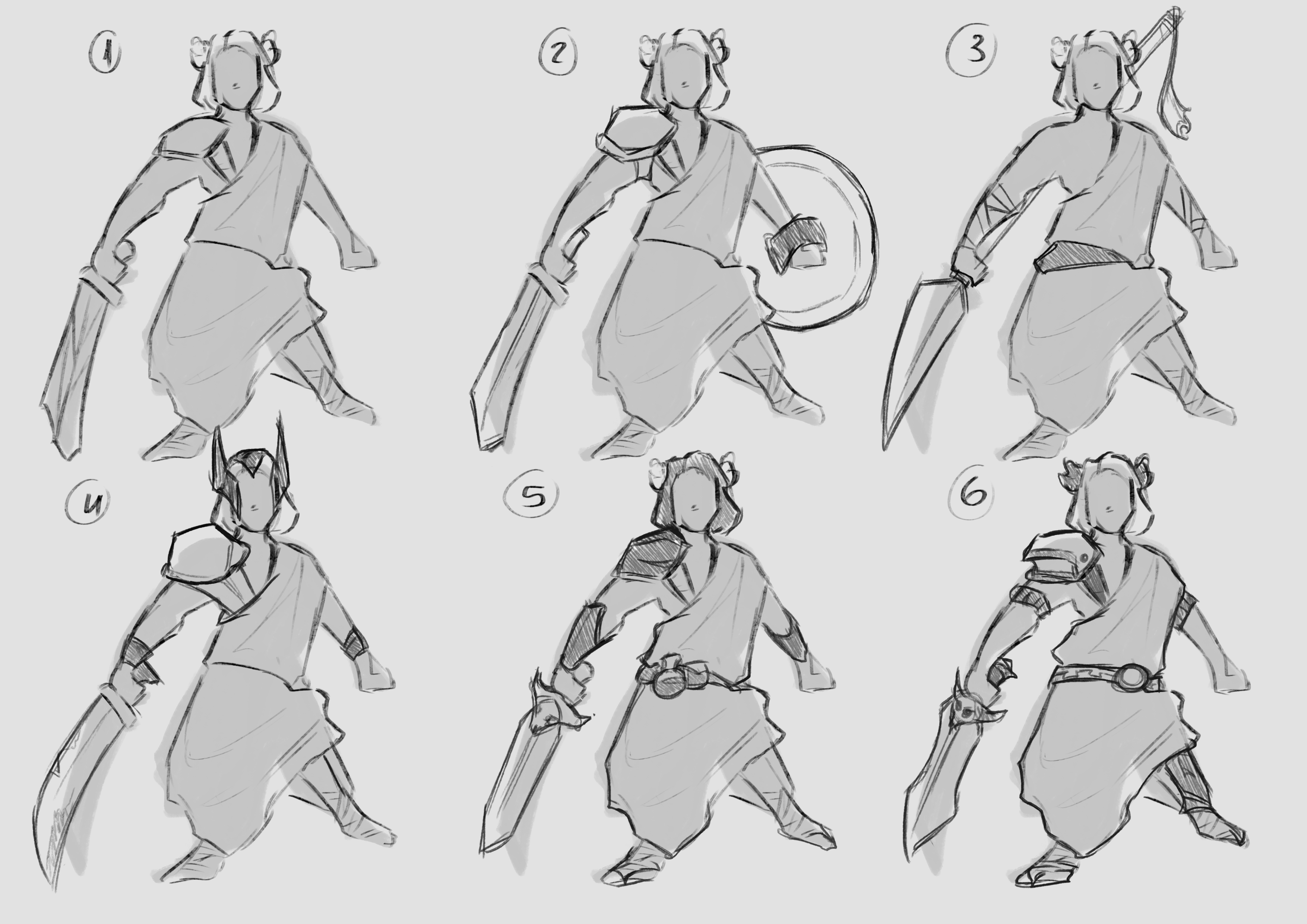 Figure 1. and 2. - Character Sketches
After the sketches, we chose the prototype that fits more with our environment. We made some face studies, defined the weapon and all the values, for a better understanding of the following color studies.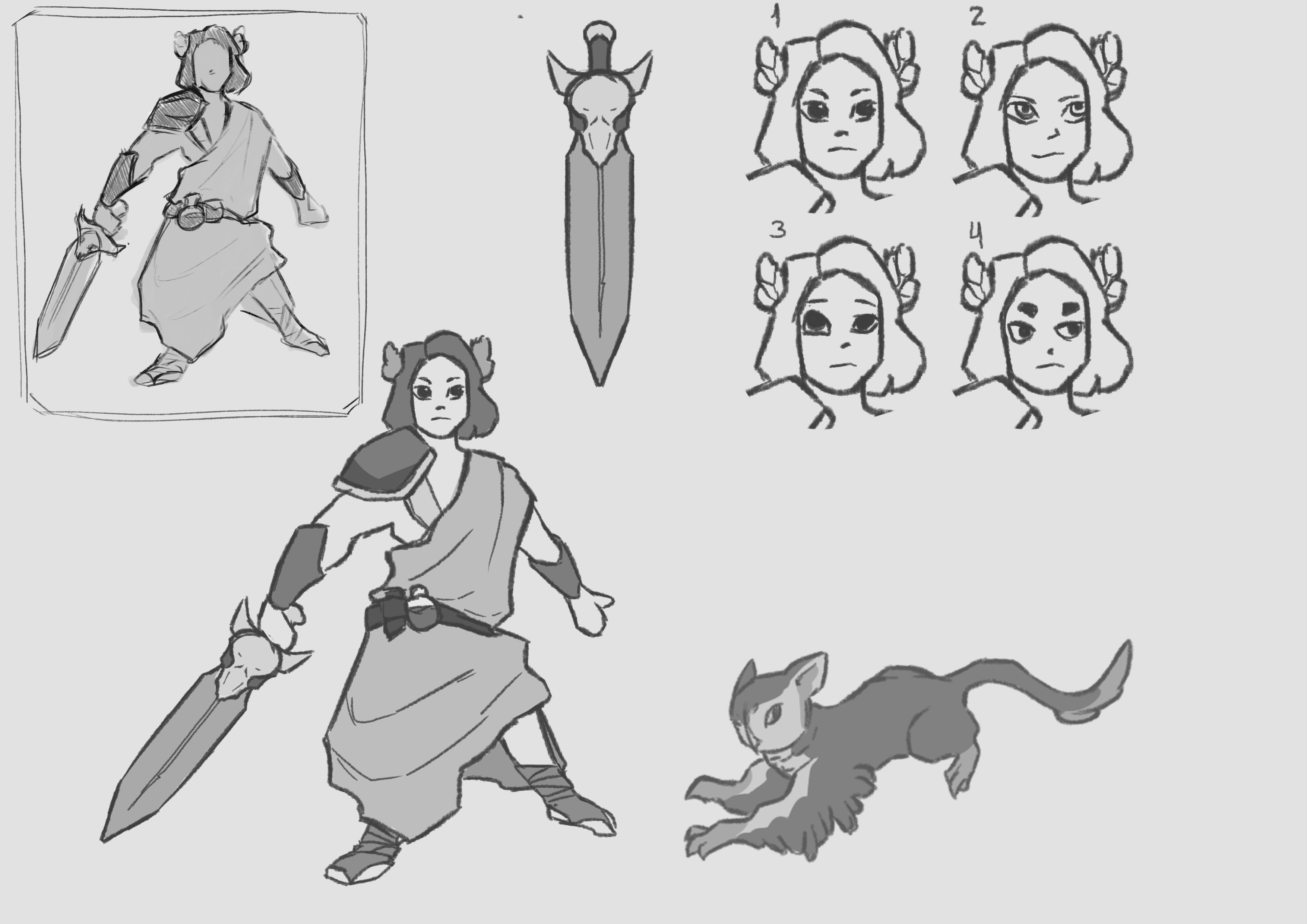 Figure 3. - Character Studies and Values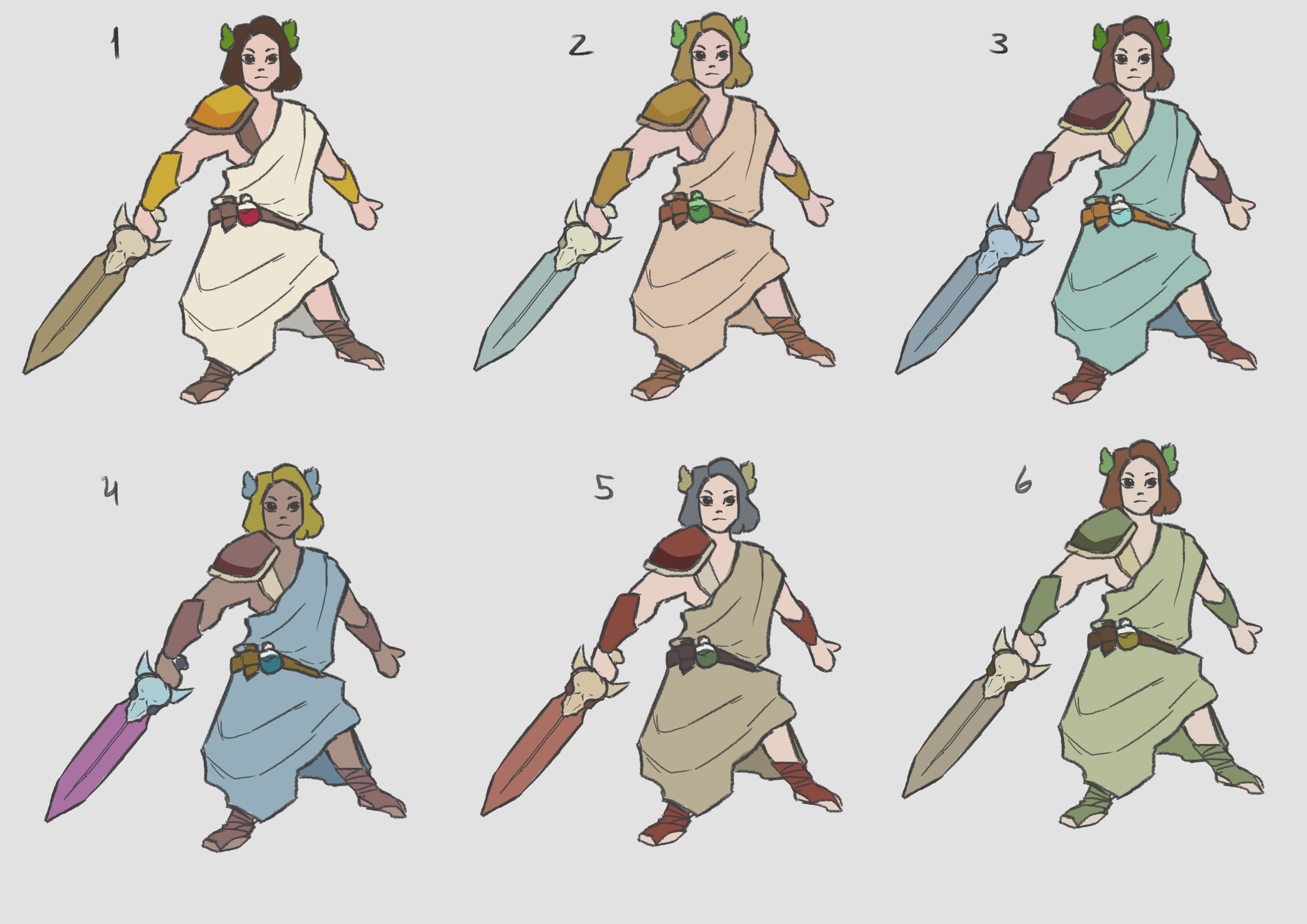 Figure 4. - Character Color Studies
We chose the concept with reddish tones and, due to the feedback that we received, we should change the colors hue to have a bigger contrast with the environment.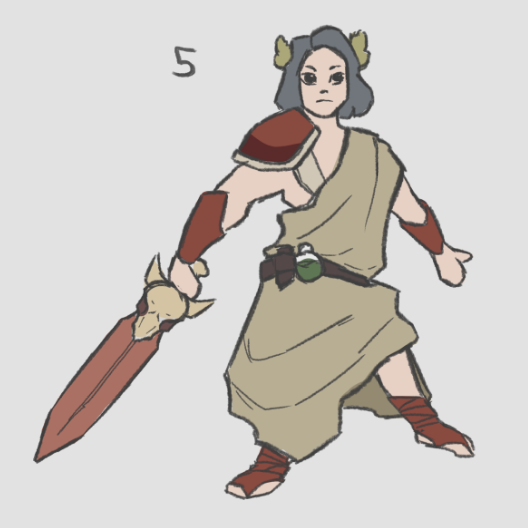 Figure 5. - Character Chosen Concept
---
If you have been enjoying our content and want to follow more of our work keep an eye in our social media.
Instagram: Instagram.com
Twitter: Twitter.com