Development Update
I have been busy working in some of the feedback I received since the pre-alpha testing.
1) Shooting: The player now has the option to aim closer to the iron sights by using the mouse wheel.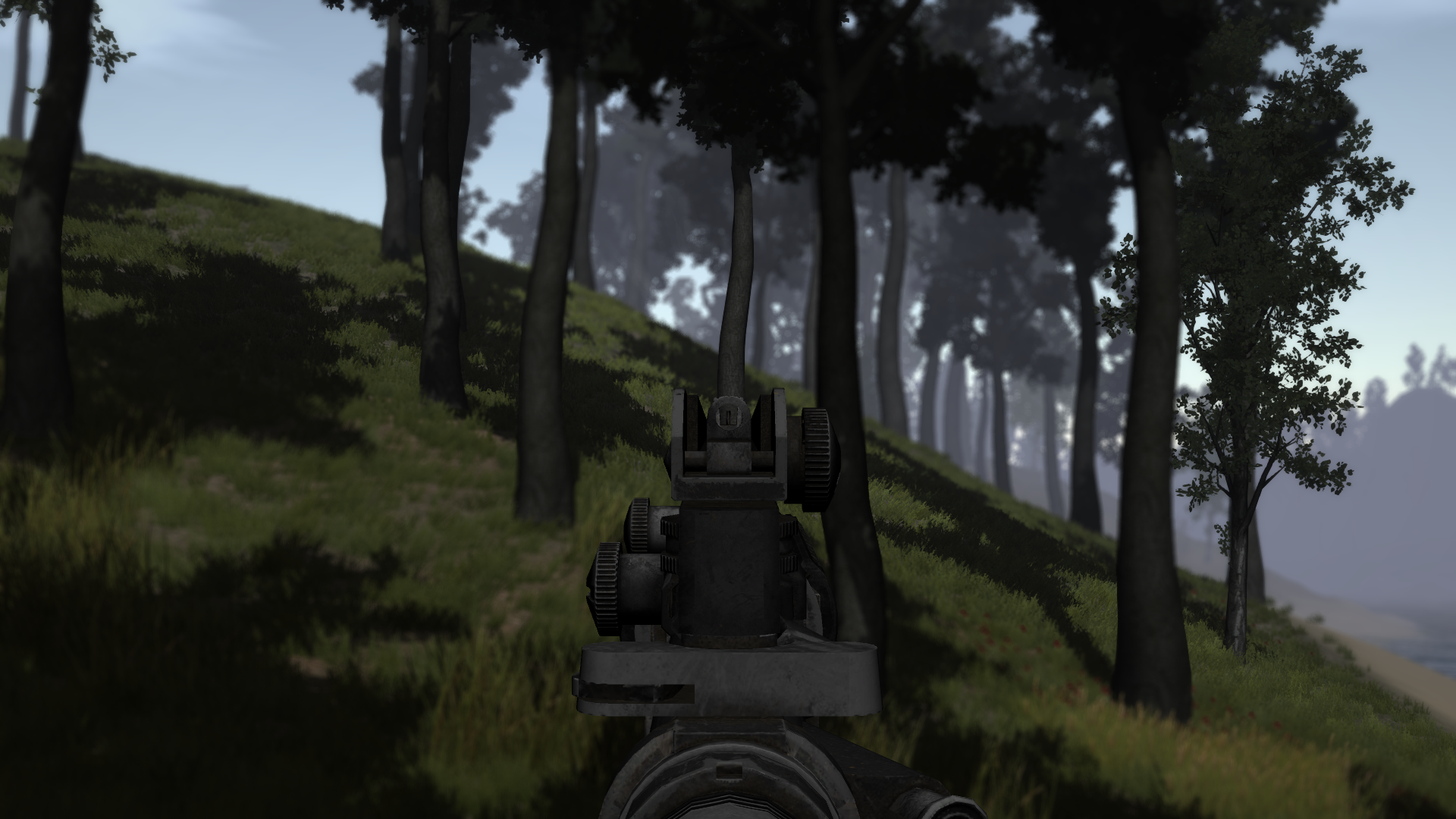 2) Under Water Effects: While the weapon is not yet effected by the water, the first effects look great.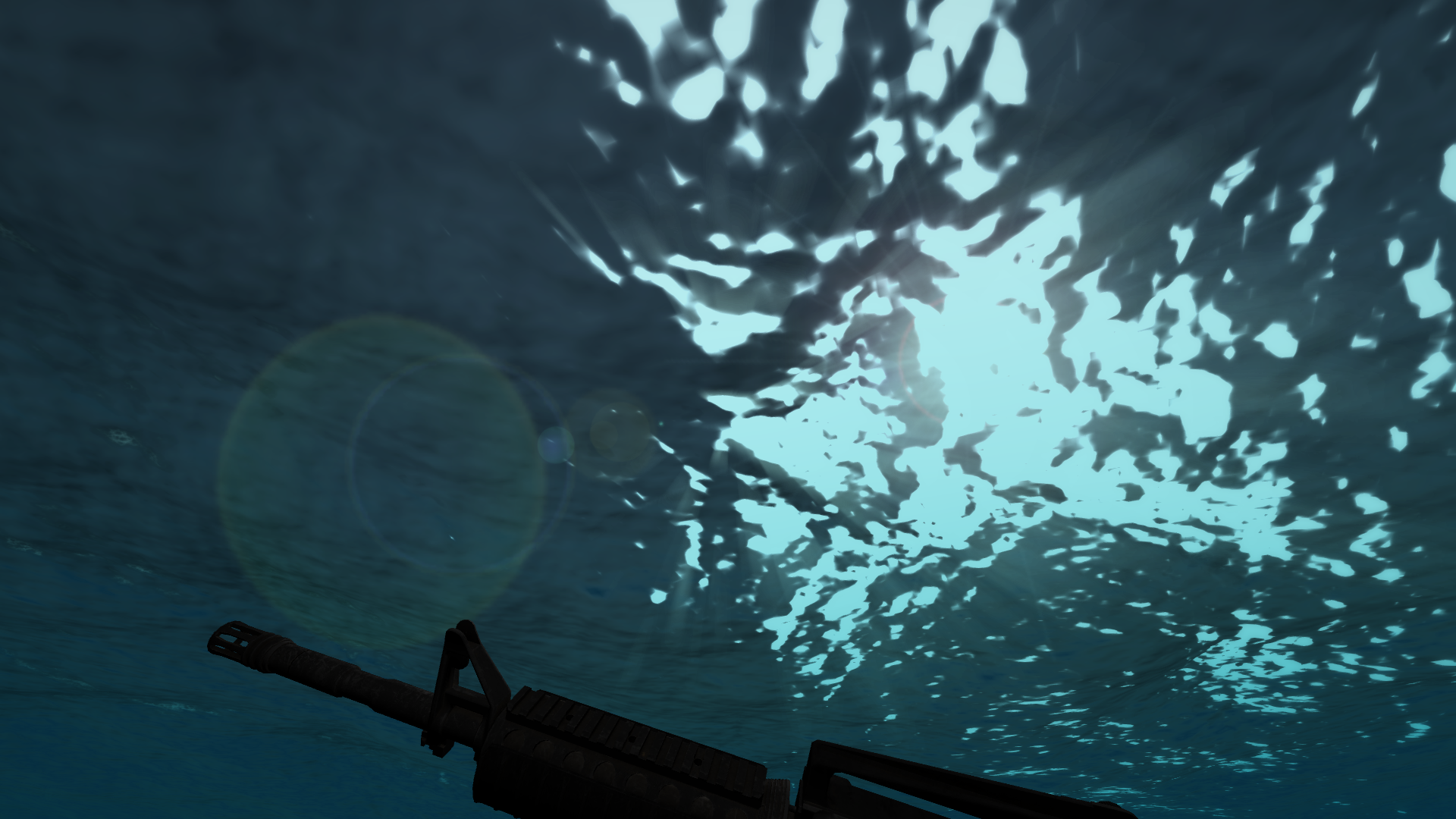 3) More Graphic Settings: I have added a few more quality settings, so players with better gaming PCs can adjust the settings accordingly. Yet to come: Screen Resolution, Texture Resolution, VSYNC, Brightness, a few more shadow settings and some water quality settings as well.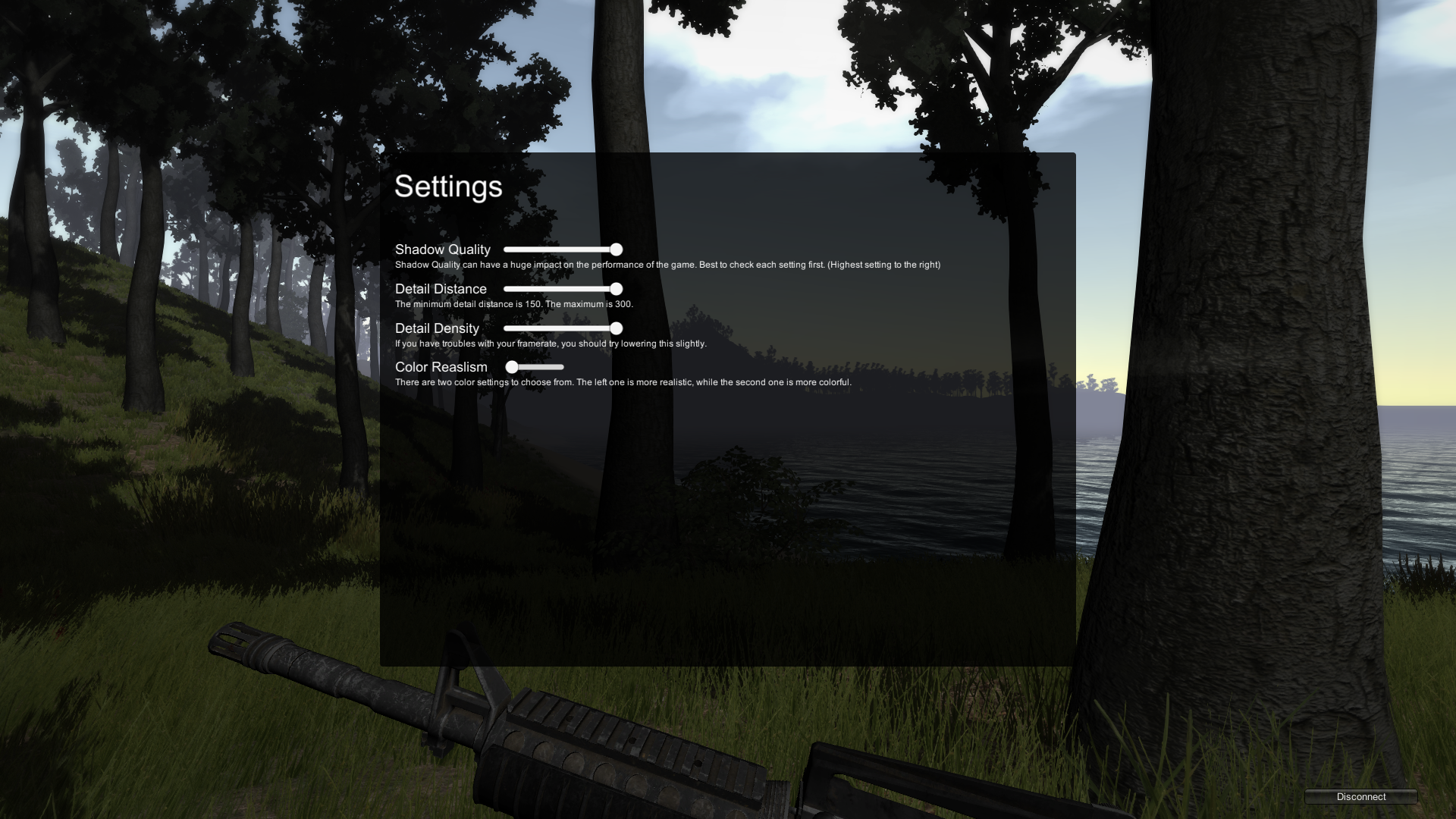 4) A better ocean: The island setting makes it important, that's true. So I folded and did the extra work to find a better water solution and here it is: (Still some fine tuning to go)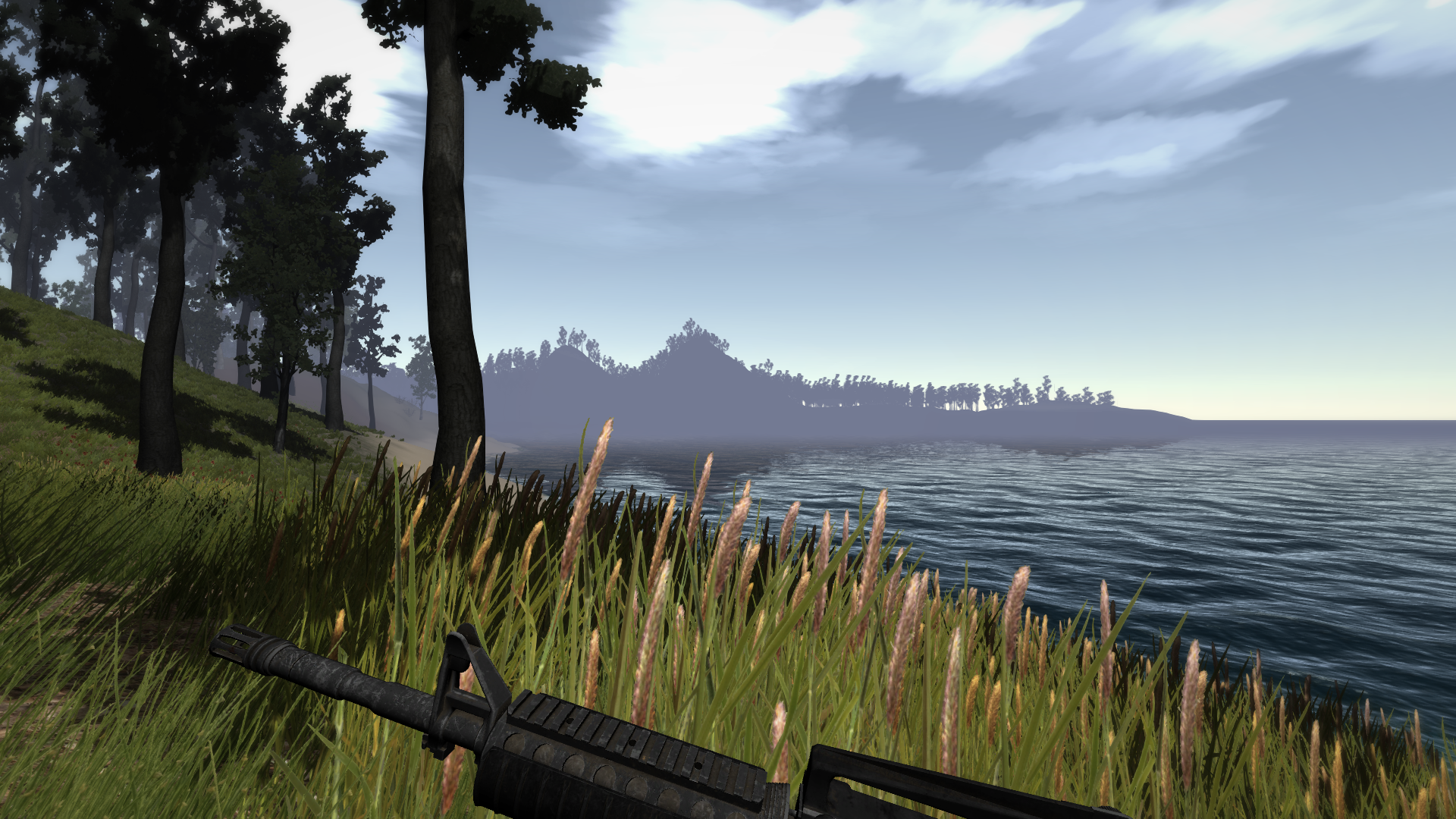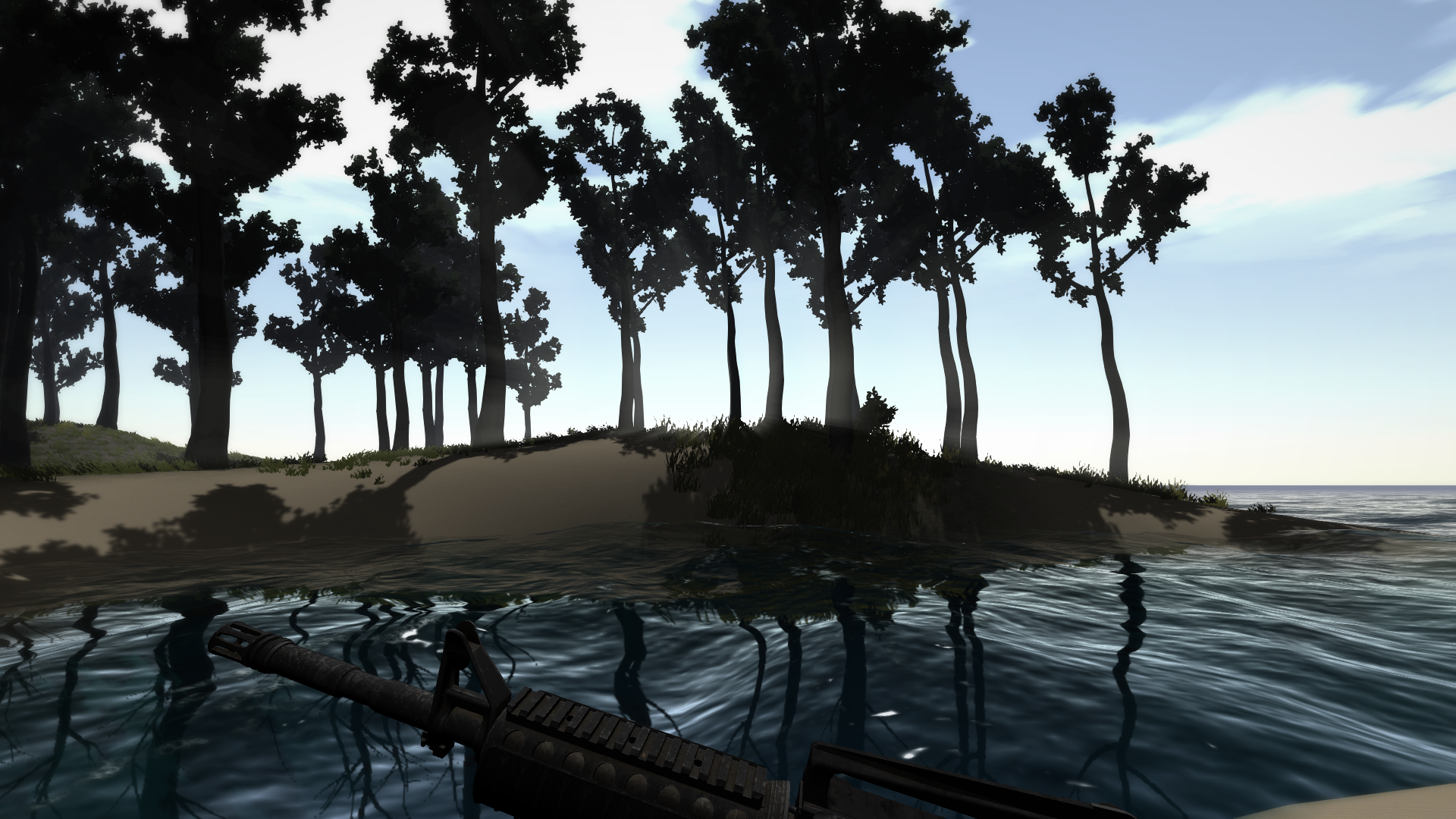 5) More details: I have started adding some more extra details such as flowers and different grasses: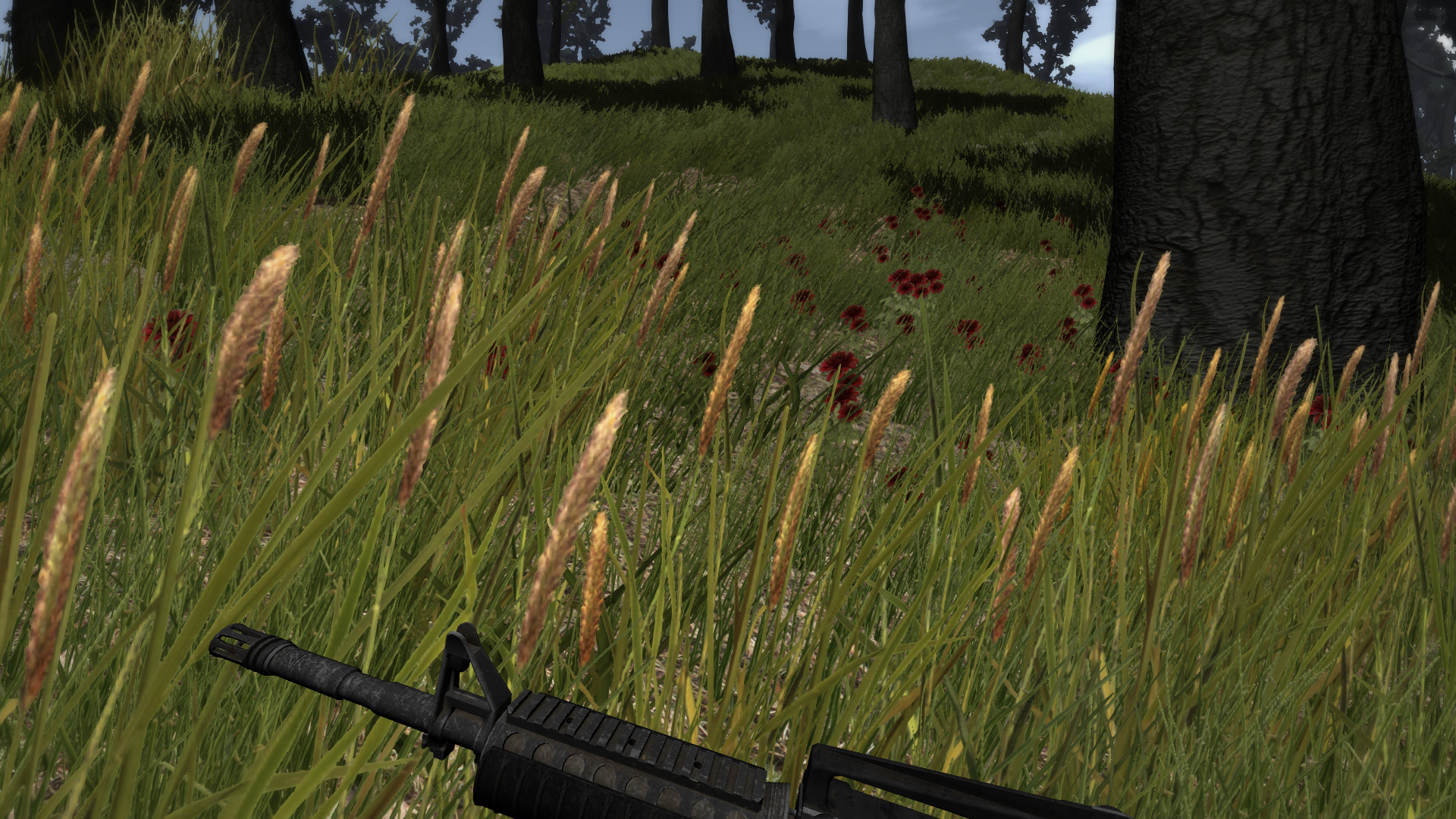 6) IK: I finally did that too. The players feet know where to go. This gives the game a way nicer look. Teammates don't glide over the floor anymore and no feet are floating around.