New year holidays was very hot and full of project finishing and deployment. And unfortunately for game development - all my bosses wanted them together. Bad things happens sometime, but happy to announce, that development is running again and I have free time to push it later.
After rethinking game development strategy I decided to divide game in parts. Core mechanics will be remastered with new assets, bought from miraculous artist (Space Shooter Kit - Gameart2d.com)
New art, and new way to find inspiration. Looks pretty good: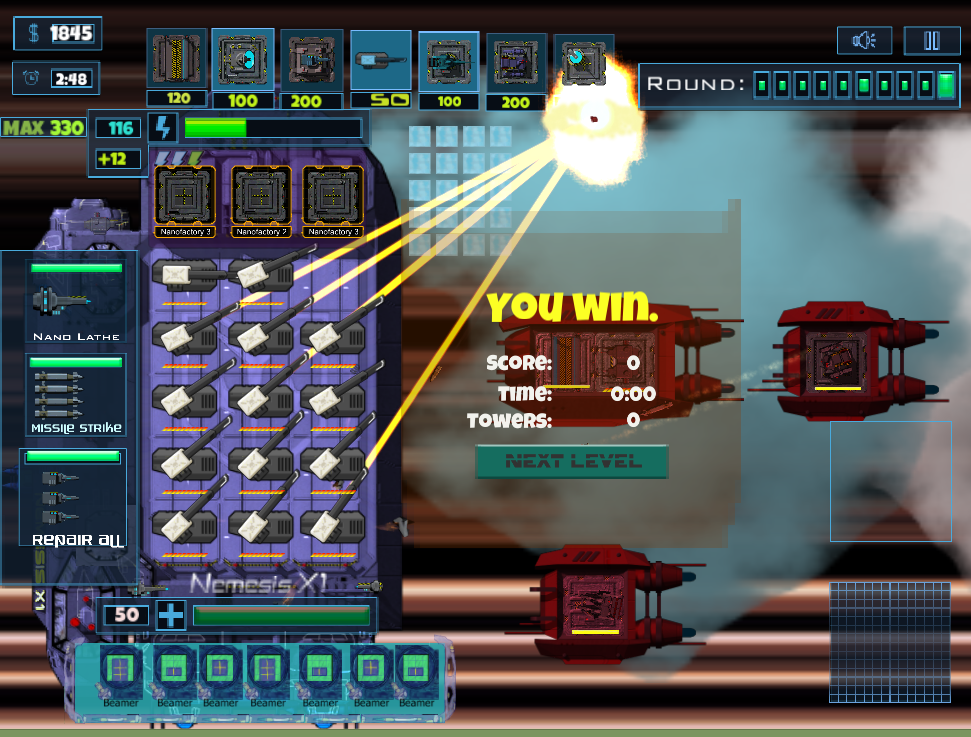 And you can see - they readable and more consistent with abstract gameplay of boomtris.
Modeler job is perfect, but photo realism needs more detailed mechanics. Maybe I find how to fit them soon. But special effects must be very good also. For first game it is pretty daunting task to pump up FX and mechanics at once.
Let's be more realistic with expectations. Must be small and develop to more complex mechanics.
Learning Unity was good adventure, and year passed before I can understand it enough to make game effectively. Many more features leave to learn later - improving and fitting editor for game, composite animations and blend trees and many more aspects of this perfect game engine.
But android version will be rewritten on another engine. Size of game in 30-40MiB for android is pretty big one.
So, will finish game for windows/webgl and write android port on java or cocos.