Greetings dinosaur hunters!
Work is ongoing toward the first update of 2022. All images are work in progress images and are subject to change.
New weapon: Hunting bow
A new weapon is being worked on: the hunting bow. When hunting with the bow you hardly cause any noise that can be detected by the dinosaurs. The bow naturally does less damage than firearms. Range is also limited compared to firearms. You will be able to retrieve the arrows you shot.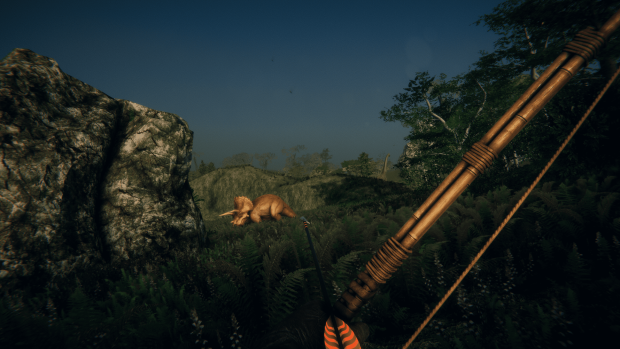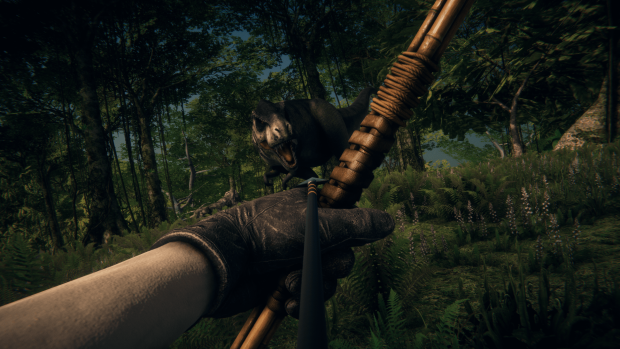 Dinosaur AI improvement: Herbivores may stop chase
We are working on an improvement to dinosaur AI where herbivores may stop chasing the player. This will be possible if the player has not been aggressive toward the dinosaur. The herbivore feels threatened when seeing the player close and might attack but would stop attacking if the player is not aggressive toward it.
Other improvements
Updated multiplayer system

Improved bush details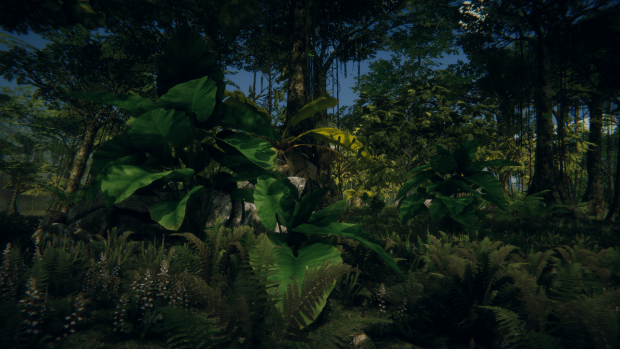 Bug fixes
These and other bug fixes will be included to the next update:
Fixed memory leak in Pathfinding System that caused memory usage to grow endlessly when going back and forth between menu and the game

Fixed player in some cases unable to move when starting game

Fixed issue that could occur after starting a solo game after playing as a client in other game

Fixed an issue with full storage box that might lose an item after disconnect
These were some of the features you will be seeing in the next update.
Thank you for reading and we look forward to hearing your thoughts.