Progress! I've been working on the inventory functions a bit more recently just to finally finish it off. The main thing I've added is the ability to equip items: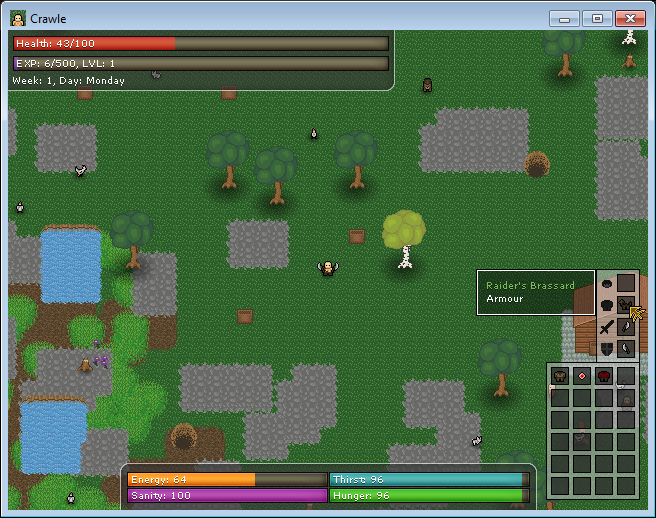 As you can see I've added an equipment menu that shows you all of your equipped items.
I've also added a ton of new weapons and armour, including this Raider set that will drop off Raiders (which is a random event that I'll explain when it's actually finished):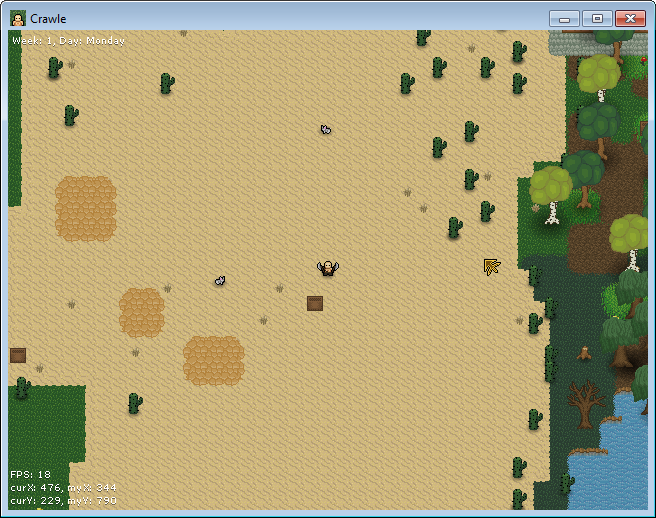 There's also been a few graphical changes, stone now has corners!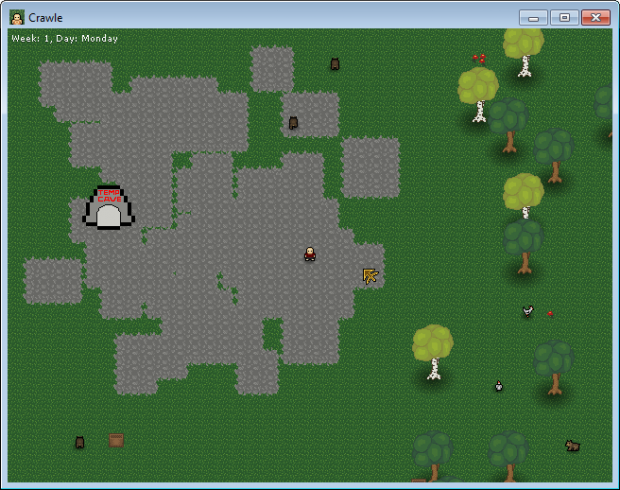 And the willows have gotten a significant update!