And we're back with our second update!
Since our first, we've continued to finalize our hacking mini-game. Sounds have been created and implemented, and general quality improvements have been made to movement, player controls, combat, and the environment you'll be interacting with. As we put the finishing touches on the mini-game, we'll be releasing a developer video to give you an in-depth look at what we've come up with (this weekend, barring some kind of catastrophic equipment failure or ineptitude). Shortly after we release the video, we'll also be releasing a playable version of the hacking mini-game with three levels of difficulty to finally give you guys a chance to fiddle with what we've been working on.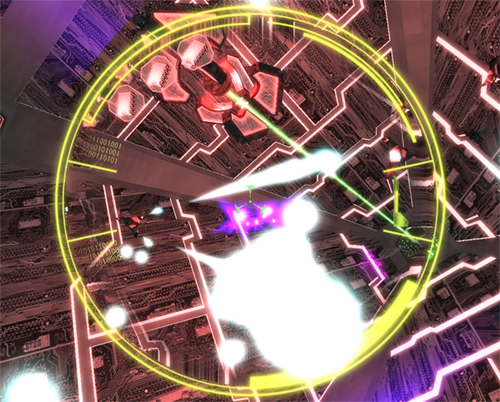 We've also completed voicing for the entire first act, and are now in the process of refining the audio for implementation into the game. We collected a great cast of voices, and the results have exceeded our expectations; you won't have to suffer through an entire game voiced by two people speaking into an iPhone app.
With voicing checked off the to-do list, we're getting closer and closer to completing the first stages of the game, leading into beta testing. Before we release a playable demo, we would love to have some input, ideally from fellow nerds and developers like you. For those interested in helping us with our beta testing, we've created an email address to collect requests: beta@titandawn.com. All you need to do is send us a message saying you'd like to give us a hand and a short list of your computer specs. After we compile a group of testers, we will send you more in-depth details about what we're looking for, and of course the beta demo itself.
Lots of exciting stuff coming your way soon. We're excited to finally get to share some of our work, and we hope you stick around to check out what we've got coming out next!