Hello everyone! We apologize for the long delay of this update, but we have been working hard and are very excited to share with you some of the new features we've been developing this past month.
Loot Revamp
In working with our beta testing team, we've made some massive improvements to our core game mechanics. One of these improvements is a massive overhaul of our loot system. Originally, looting items was done completely through menus, requiring you to switch from your inventory to the container to pick up desired items. Now, items are dropped on the ground by fallen enemies and opened chests. This change allows for quick management of acquired loot and a much easier means of filtering useful items from junk. Items that fall on the ground will glow a certain color depending on their rarity. (White – Normal, Blue – Uncommon, Purple – Rare, Orange – Unique).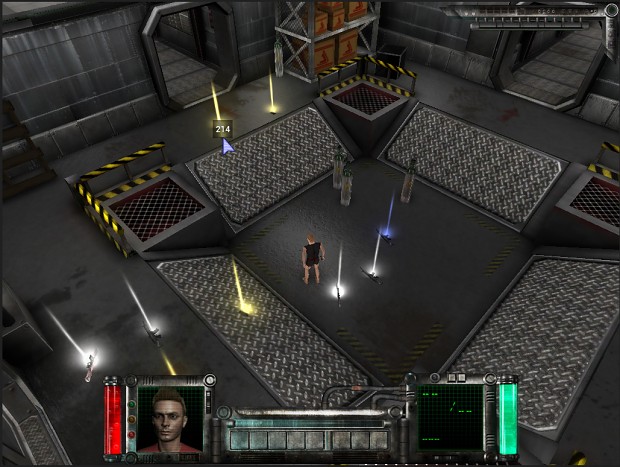 This new system also makes inventory management much simpler as it allows you to drop certain items on the ground when you are carrying too much, instead of having to destroy a potentially useful item to make room for another. Hovering over a dropped item will display the item's name and will bring up a small window in the corner of the screen with the item's stats. Holding down the ALT key will display the names of all items on the ground at once.
Item Management
We've finally implemented the item management screen! Any item can be inspected to show additional information and, in the case of equipment, allow you to customize it with attachments and modifications. Item modifications are categorized by rarity just like equipment, allowing you to have full control over weapon and armor customization. Each modification provides a different boost to your equipment. An enhanced grip will increase your accuracy and aim steadiness with a rifle, and an extended magazine will increase a gun's maximum loaded ammunition.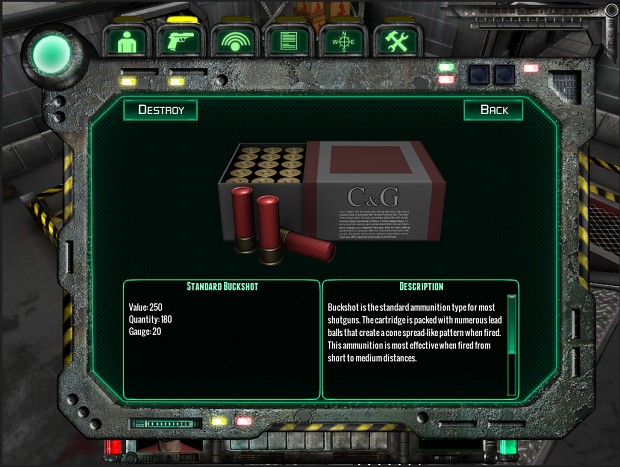 Powers and Abilities
After working countless late nights adjusting balance issues and build customization, we've finally compiled the final list of powers that will be available in the demo! We've focused the list to powers and abilities that best capture the essence of Titan: Dawn. As mentioned earlier, there are no set classes in the game, and all abilities are available to the player when leveling up. We have, however, developed certain powers that facilitate specific play styles. For example, a player looking to create a "Summoner Character" can focus on a number of powers and abilities that will lend to that play style. This may include spawning drones and support mechs, crafting traps and turrets, or unleashing an array of de-buffs to weaken enemies. For players looking for more direction than freedom, we will have a number of character cards on the stat screen that will recommend skills, abilities and powers to suit a given build type.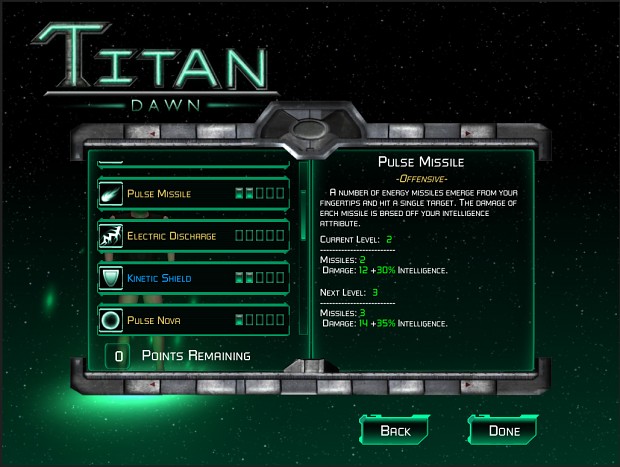 That's all we have for now, but rest assured, we will be releasing more news soon! Don't forget to sign up for our closed beta to help make suggestions. Also, be sure to check back soon as we will finally be releasing a combat video!
Send beta requests to: beta@viewpointgames.net