Developer Journal #40
We won't be having our usual Monday release this week as we've been pushing ourselves to get the new Sunset Isle ready. There is still quite a bit left to do, but it's coming along very nicely. I wanted to cover some of the new things that are being added in to Sunset Isle. Keep in mind that the images below are still a work in progress and things may change a bit before we release this new area.
Sunken Anchor

The Sunken Anchor tavern has undergone a complete remake from the inside out. We decided to change the exterior building model for The Sunken Anchor to make it feel more like a tavern. Also in the at vein we decided to completely remodel the interior space to make it feel a bit more structurally believable as well as more "taverny".
New Sunken Anchor building (surrounding area still under development)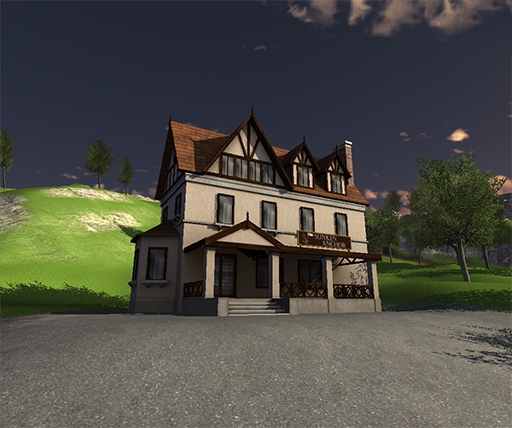 The interior structure is complete, but there is still work to be done in adding in addition models such as tables, chairs, signs and additional lighting tweaks.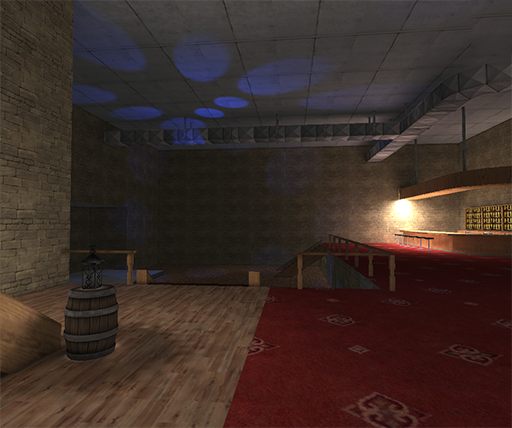 New Plaza Area
The focal point of the current Sunset Harbor environment is, of course, the main plaza area. This again will be the starting location for the user, but will only be one of several focal points on the island. There are several new buildings being added as well as a new beach area which will be great for relaxing or impromptu dance parties.
While there is still much in development on the plaza area there isn't too much to show, but let's take a look at a familiar building from Sunset Harbor in it's new habitat.
Other Features

We are working to add a lot of additional things to see and explore in Sunset Isle from what was really possible in Sunset Harbor. While there will be a lot more drivable roads, there will also be some great off road areas and great hidden areas to explore.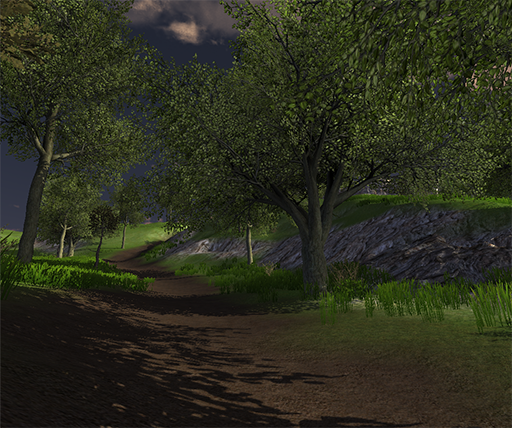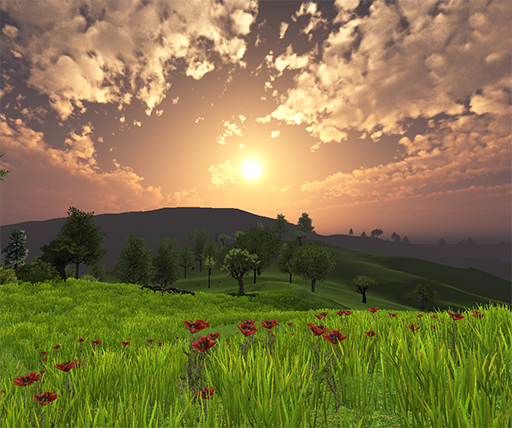 We don't want to spoil the fun for explorers, but we will have a lot more pictures and videos of the new area as we get closer to release.
Sunset Isle will be a great new place to explore and meet new people. It opens up a lot of area to explore and drive around in as well as a great location for our other plans such as Treasure Hunting which we will be delving into very soon.
I'm very excited about Sunset Isle and I hope you are as well. We'll keep you informed as we continue to progress with this project.
Until next time... have fun out there.
-Danto