Developer Journal #35
So we've lost quite a lot of history on the forums including the previous Developer Journals. For those new to the Developer Journals these cover some of the new things being worked on and added in to NuVera Online. This time around I want to touch base on something that is relatively simple, but something very useful which is a key control map inside the client.
In the next version of the client we'll be adding in the ability to view and change the keyboard/mouse controls used in the client. Not all controls will be changeable, but the new control settings will offer a great way to change around those keys you may want to be assigned to something else.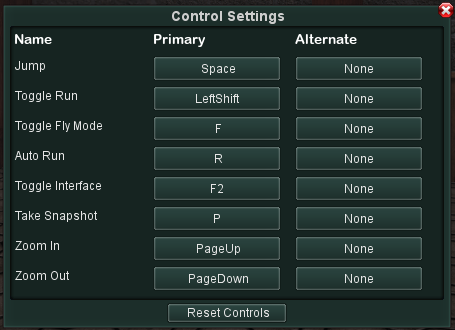 We're also working on re-implenting ssao and bloom which are graphic updates that enhance the visual look of the client. These options will be configurable in the advanced graphics settings.
The bloom setting adds a glow around brightly colored pixels. The brighter the pixels the more the glow. In the example below you can see the bloom effect glow around the hotdog stand at left and the white entrance to the Sunken Anchor at right.
The ssao settings automatically adds ambient shadows which help to make objects and environments really stand out. The ambient shadows are most noticeable along seems where geometry meets. The below image has been intensified to better illustrate the effect.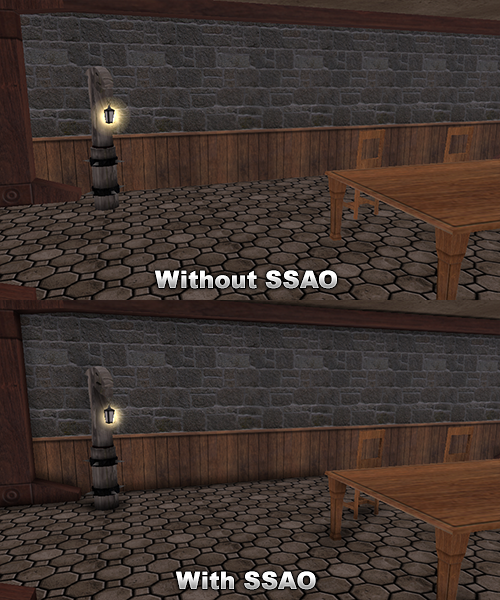 These new features will be coming in the next client update.
We have all sorts of new stuff lined up for the client so stay tuned! Until next time... have fun out there!
-Danto