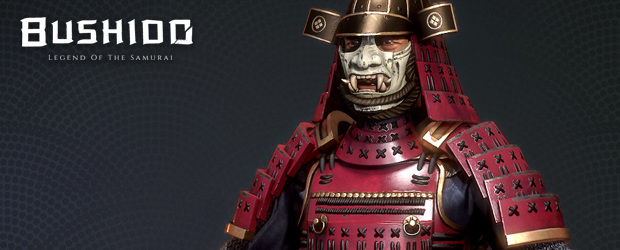 I'd be the first to admit that the music and audio for Bushido was always near the bottom of my priorities. Like many other indie dev's, I always imagined that it's something I'd try and do at the end of the project - most likely rushing it and not really giving it the care that it deserved.
That opinion changed almost immediately after Patrik (our Audio Lead/Composer) joined the team, and I'm now converted to the idea that audio is as equally as important to the spirit of the game as is the artwork, gameplay, etc…
Here's what Patrik has to say about himself:
"I'm Patrik Nordin and I am the composer for Bushido: Legend of the Samurai. I began my hobby as a self-taught composer back in 2006-2007 and have since then worked on various projects related to video games and films.
Working with video game music, it is my job to enhance the player experience. Music will play an essential part in Bushido as it as it sets the pace, the mood and enhances the atmosphere that is given by the environment. One of the purposes of the music is to make you feel like you have been sent back in time to feudal Japan; to let your mind wander away from your daily life to somewhere else…"
Patrik's current role is to help us develop an audio language and theme to match the artistic style that's been developed by Kieran.
We currently have 4 map's in development, all in various states of completeness. Each map corresponds to a different season - and Patrik has been exploring these through a number of audio 'sketches'. You can give them a listen below!
You can listen to more of Patriks work by visiting his SoundCloud account:
Soundcloud.com
As Patrik explores different instruments and styles, it allows us to further expand upon and develop the visual elements of each environment. We've still got some way to go, but it's amazing what kind of impact music and other audio elements can have.
So what else has been going on?
We'll - the new animations are now finished, although with so many other things going on there hasn't been any time to properly implement them yet. Jay is now working on the Character Customisation tool (having finished the Katana customiser), so expect some videos and screenshots of those soon.
We're also started working with a local artist to try and create original japanese-style paintings that will feature both in the game (e.g. on Shoji screens) as well as get used in collateral for our various websites/social media pages, etc…
The image below is an early 'sketch' created to try and establish a style and workflow for producing these types of paintings in Photoshop.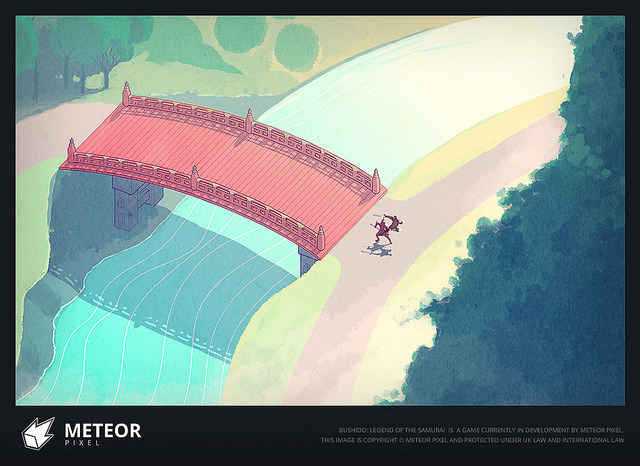 We're also excited to announce that we have NEW OPENINGS ON THE TEAM! We're looking for junior 3D artists to help us to produce content for the game's customisation feature. So if you're a 3D artist looking to make a name for yourself and collaborate on a fun project such as Bushido - why not send us a Private Message?
The basic requirements are:
Ability to create low-poly 3D models (hard surface)

Ability to UV unwrap your models

Portfolio to demonstrate 3D modelling skill

Experience in creating games would be great but is by no means essential

Experience in 2D art/Texturing would also be useful
Unfortunately, this is not a paid position. However any artists who are able to consistently produce high-quality assets will of course be considered for the upcoming freelance projects (paid) that we have coming up.
That's it for this devblog - remember to follow us on Facebook and Twitter to stay up to date with all the latest developments.