People can now enjoy a proper video as they land on our Steam page. It provides a much better idea of what the final game will look like. We believe it filled a huge empty space, and even though we do realize it's just one trailer (a very "cinematic" one even), we think it does its job just right. More videos will be added in the future and more in-game footage will be shown, but for now, we'll call it a day.
We can hence go back to doing what we enjoy best: developing the game. This video took us way longer than expected and having the developing roadmap suspended for that long it's been quite painful. So the fact that the trailer is now done and out feels twice as good.
Obviously, given what I just said, we don't have much to show in terms of development progress. So let me treat you with a photo that was taken by a member of our crew during the shooting of the video, right after breakfast, as we moved to our last location: the pyramid.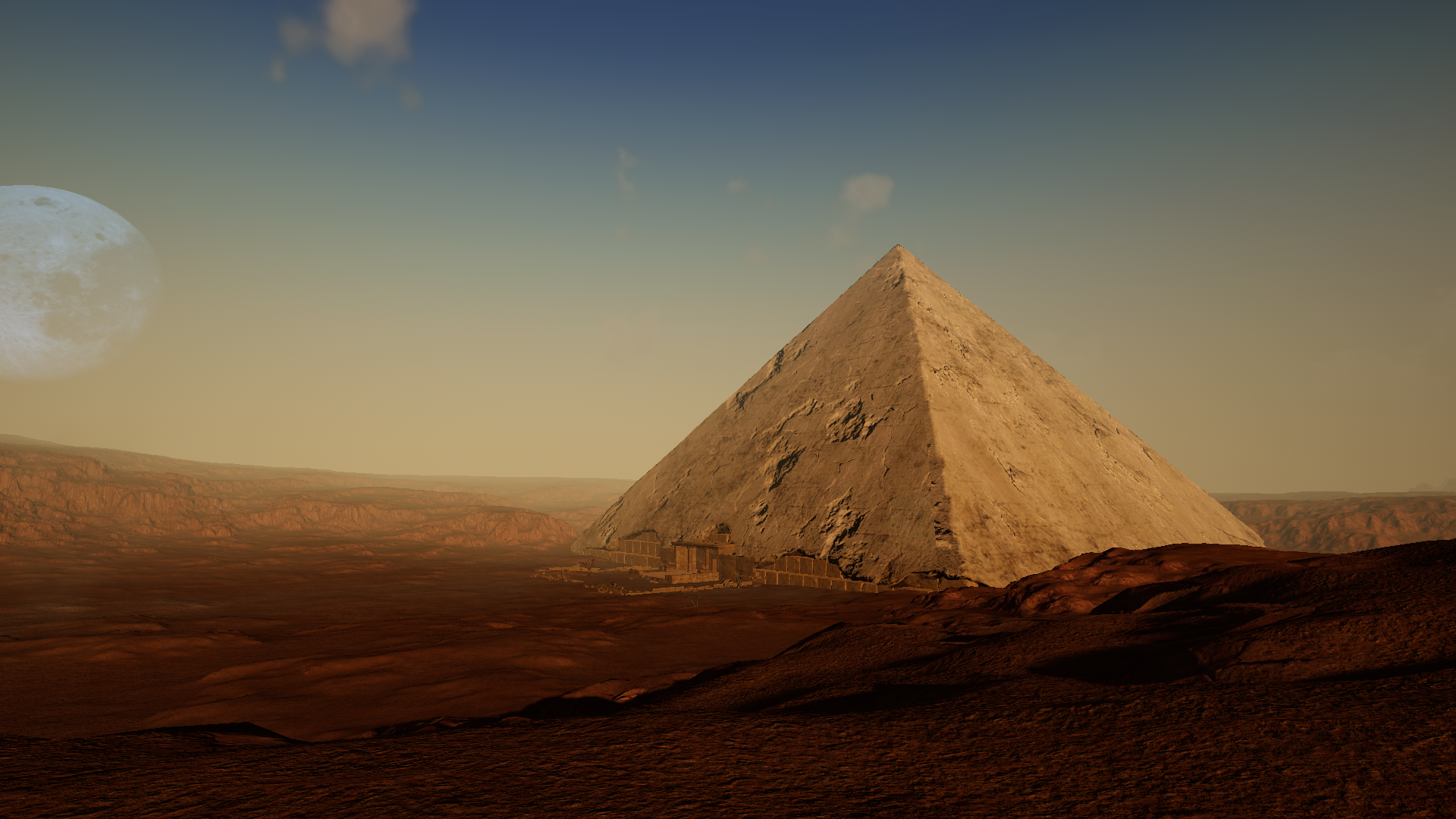 Let me tell you, the pyramid is all good and nice from afar, but as you get closer you start to feel funny. It's so ancient it gives you a feeling of vertigo just by standing close to it. It's so immobile and heavy it seems to bend time. And the entrance, oh how cold is the air drifting from the entrance! A dark pit into... what? A final resting place? The only thing I know is we were supposed to go deep inside the pyramid to shoot the last scene of our trailer. Instead, we all agreed to just walk a few meters into the main corridor, quickly record what we needed to wrap it up, and get out.
I'm glad it's over. I hope you like it.
Testamorta