A fan made mod for Space Arcade that adds hand made star wars models.
NOTE: This a fan mod that is open source and not commercial. that is, it is free. the mod is NOT included with the game. You must acquire mods separately from users who create them.

1) A Flurry of lasers around an enemy Star Destroyer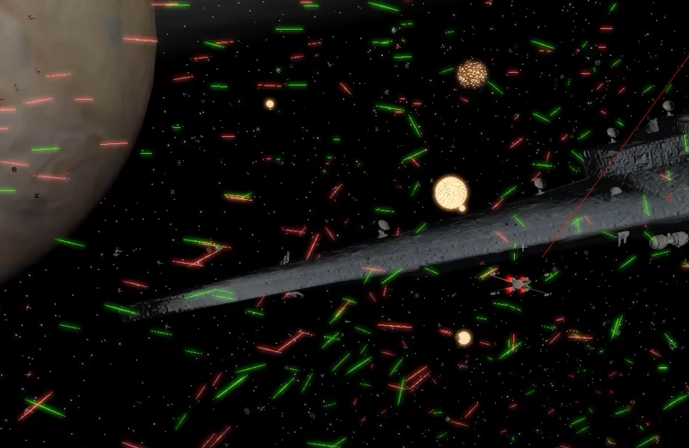 2) An enemy TIE fighter being highlighted with a stencil based shape highlight shader.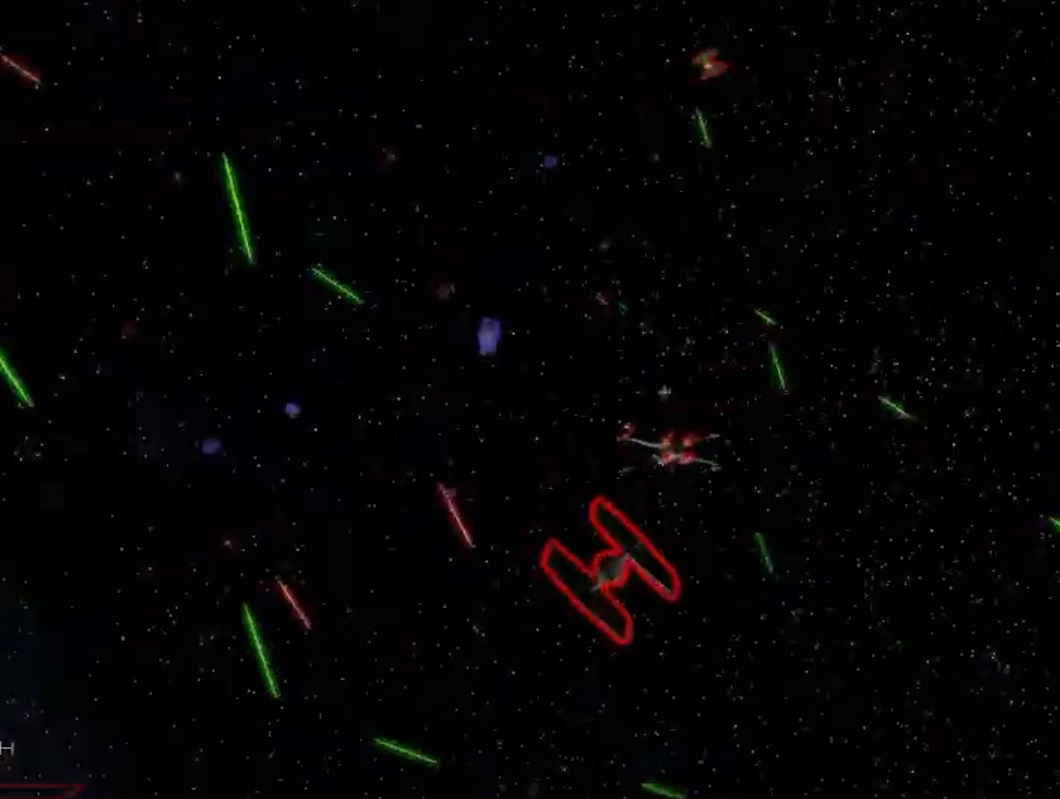 The game mod tools are now complete.
If you can make/find models, you can set up your own mod to play any battle you want.
This videos shows how a starwars mod was created and played.

3) Setting up an XWing with projectile spawn locations!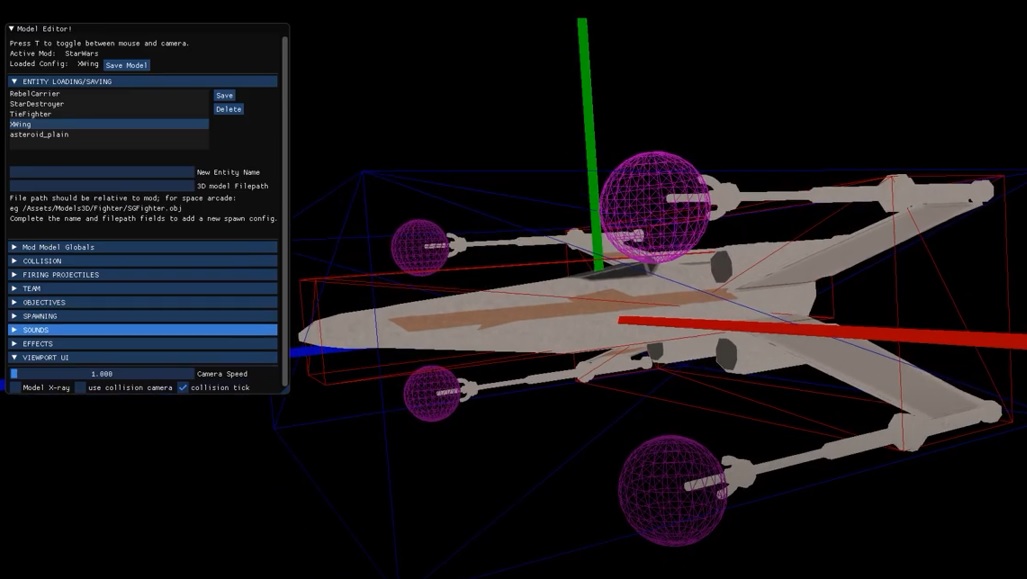 4) Setting up a Star Destroyer with AI avoidance spheres!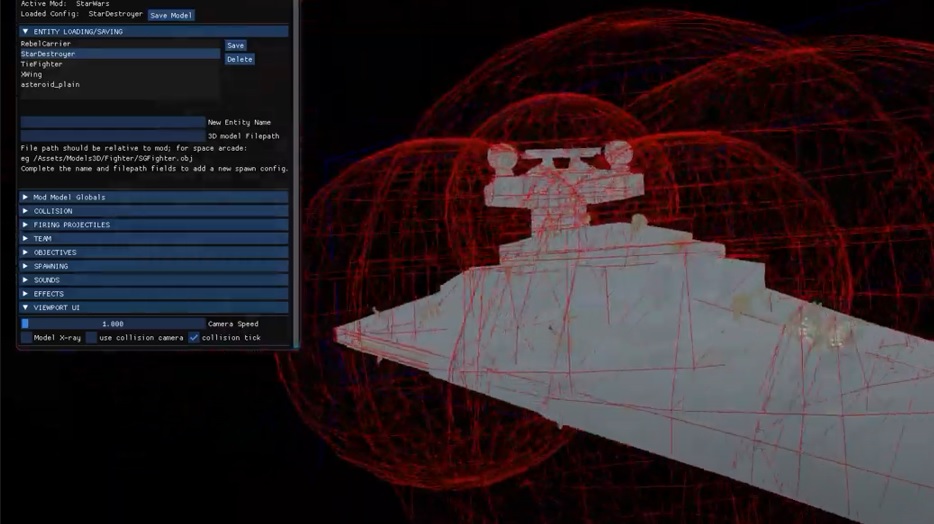 You use levels from the main campaign, and as long the mod has been set up to have default team models, the levels you copy will just work.
Requirements:
- Windows OS only -
- Gaming Graphics Card- (standard laptop integrated GPUs not expected to perform well)
I've only done limited testing on a few computers, let me know if you have any issues.

Check video description for information on how to play/test the mod.