Busy busy busy! We've got Jay finishing up on the Katana customiser and starting Armour customisation… Kieran is churning out new armour sets... Patrik continues work on our main theme... Sam's busy starting a new environment! There's more new content that we know what to do with!
The last couple of months have been super-productive for the Bushido Team, as we plough ahead with our plans to get a stable demo together within the next couple of months. A lot of functionality has been fleshed out and is being implemented as we speak, so we're really excited to start showing off some of our work.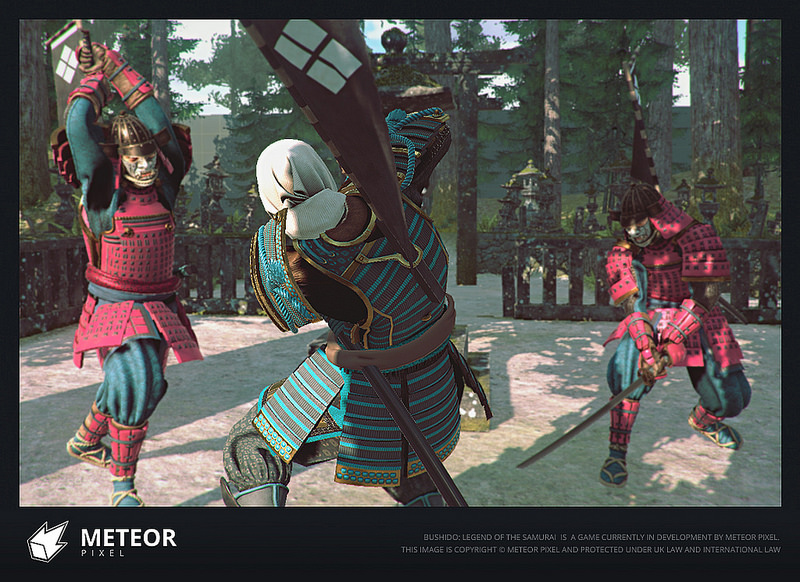 Combat has been put on the back-burner so that Jay has time to work on customisation and establish all of the dependencies on how armour sets are going to work. He's going to be revisiting it within the next couple of weeks in order to add that final layer of polish. Once that's done we PROMISE we'll start showing you guys some videos!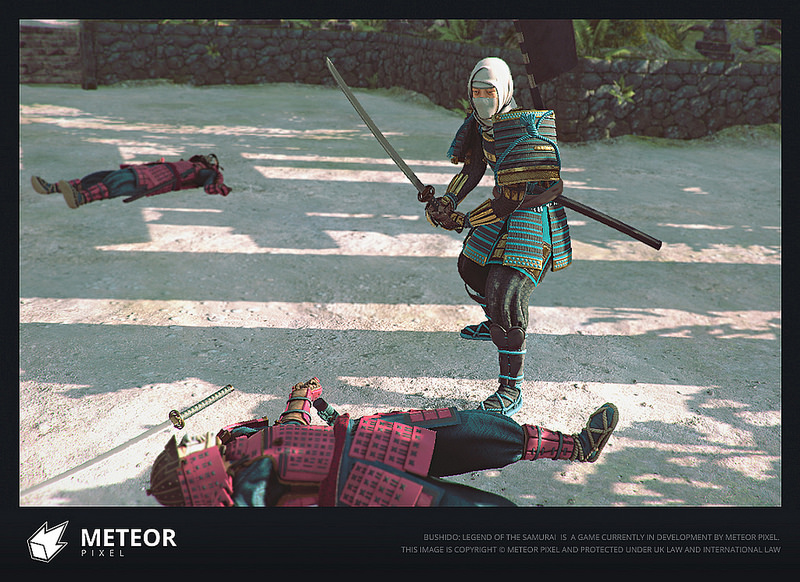 As mentioned above, Kieran is churning out plenty of armour sets for us to play with. Each one has to be rigged individually which is why it's taking quite a long time - but we're really happy with the results and can't wait to start sharing some screenshots that illustrate the depth to our customisation feature.
Audio wise things are progressing really well. Patrik has been implementing a few of the foley sounds created by Jake and is also still still working on our main theme. Both areas are progressing well and we'll be sharing more on them soon.
That's more or less it for this blog post! Stay tuned for more updates as we've got plenty to share over the coming weeks.
You can keep up to date with the very latest news by following us on Facebook or Twitter!
Cheers,
Team Bushido.