This brief development video showcases the day/night cycle, and the weather system in Vigilantes. Watch as the urban landscape rapidly changes from a sunny summer day, to a stormy, rain drenched night.
There have also been developments on the UI front. The screenshot below shows a provisional layout for Vigilante's character screen. From the character screen, you might guess that Vigilantes is hearkening back to an older, more stat heavy, less streamlined style of RPG, and you'd be 100% right!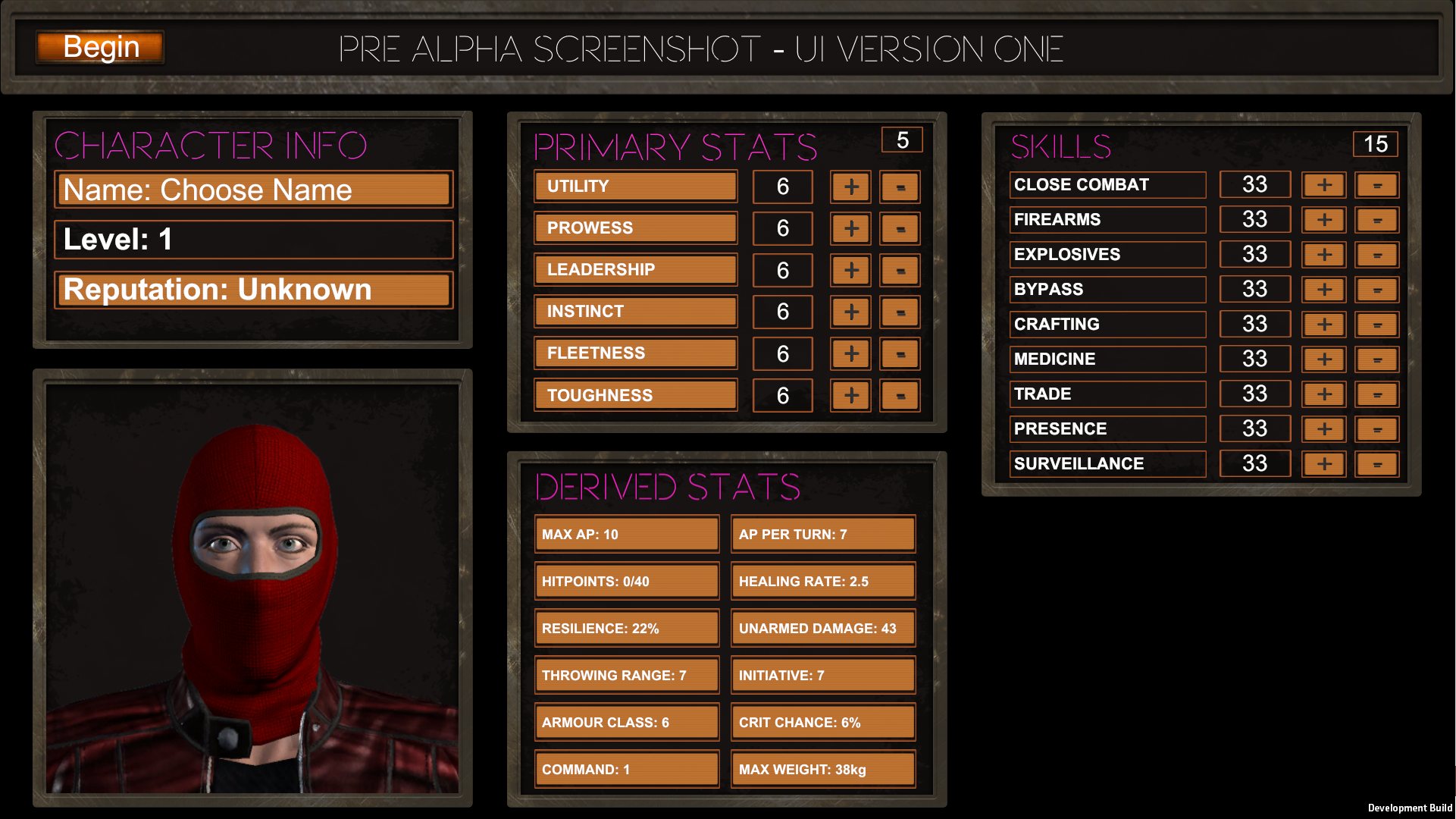 If you have any observations or suggestions for the UI or weather system, or any questions about the game, please leave a comment. I'll be checking in from time to time, and would be happy to talk to you!
Vigilantes is an exciting new turn based RPG, currently being developed by Timeslip Softworks.