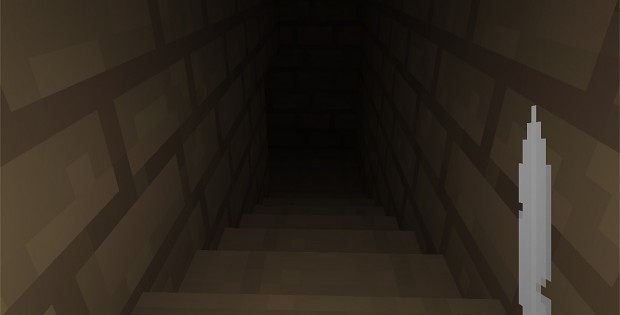 In this week update:
- Added dungeon depth.
- Added basic crafting.
- Added 5 new items.
- Added stairs block.
- Changed sight range.
- Changed player health from 10 to 100
- Changed monsters damage.
- Changed potion and apple stats.
- Changed how you take items from chest (now it just one left mouse button click).
Sight range now change depending on how far object you look at. It little lags and not so cool I expected it would be so I may remove it in next update.
Crafting
Basic crafting system is combining of items. Right now there only 3 possible combinations.
Here example of item combining: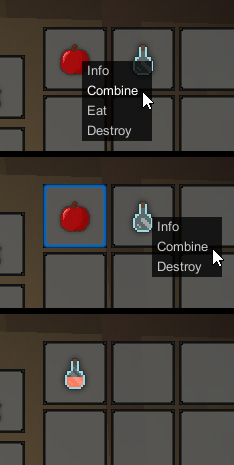 So now you have 2 more combinations to discover.
Depth
Now sometimes you can find stairs, which lead to the next floor (obviously). The deeper you go the more power monsters gain, right now grows is linear and very high: (health/attack * depth). So on depth 10 every monster will oneshot you :D
I think I will leave a linear increase, but the coefficient surely will be changed.
This is all. Update should be up in few hours.
btw thanks everyone for comments I read them all. :)