Hey everyone. Happy New Year! It took a while to get here, but I'm happy to say the new demo version has finally been released.


*There have been some changes to the "res" folder, so please be sure to keep the old one from the first demo in a separate folder (or delete it) in order to avoid any problems. Please also note that save files from the first demo will not work with this new version.
You can also check out below the last set of changes that went into the new demo.
Change log:
- Shortened cooldown times for using consumable items.
- Balanced crafting times and tweaked some crafting recipes.
- Added an option to fire workers at the town Market.
- Workers and Workshops are now fully saved/loaded.
- Got rid of hiring fees, and added a daily wage for workers based on their stats.
When you hire workers, you will need to pay them a daily wage (listed under the Wages column in the screenshot below). This wage is based on the stats of a worker, and is higher for workers with higher stats. You will have to pay your workers their daily wage regardless of whether or not they are assigned to a Workshop and producing any items, so be careful not to hire more than you can afford. Wages for all your workers are paid along with your taxes at the end of each day.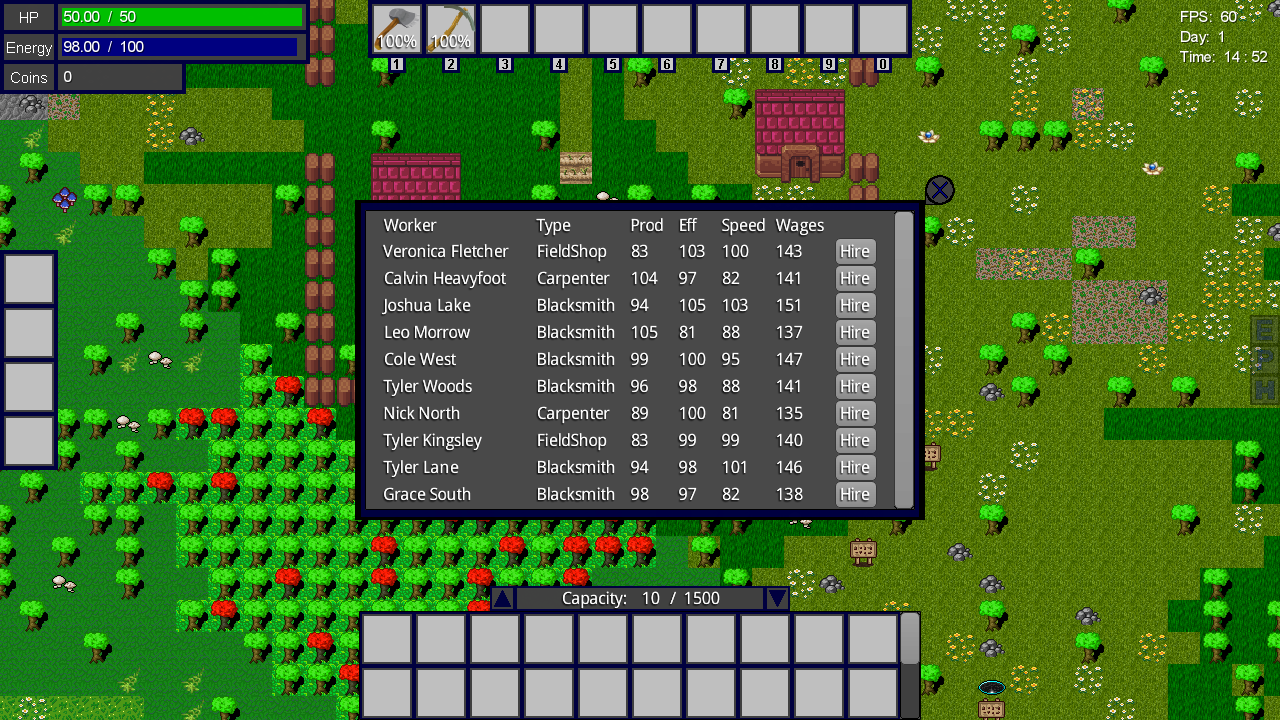 - Added an "H" icon to the side menu to display basic controls for the game.
When the game is unpaused, you can click on the "H" icon on the right side of the screen to bring up information on the basic controls for the game. Whenever you need to find out what key or mouse button to press in order to do something, this reference should prove helpful.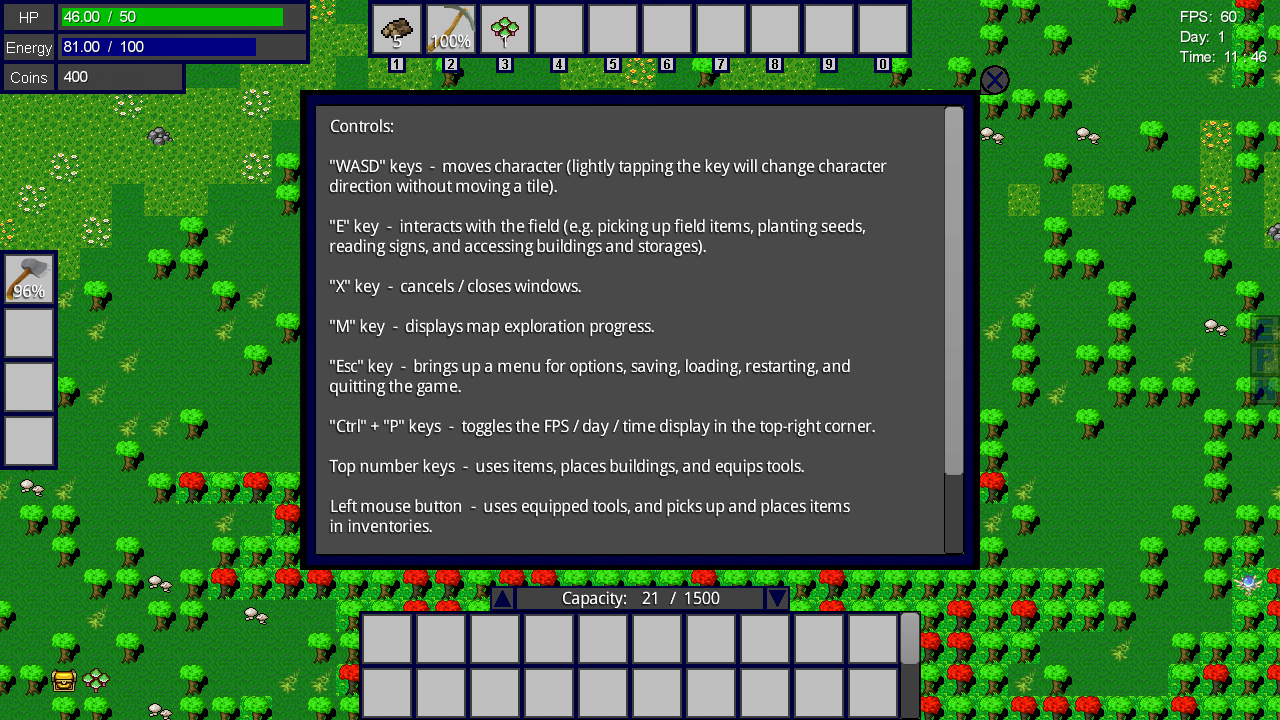 - Added signs throughout the map with helpful tips on how to play the game.
When you start a new game, there will be several sign posts nearby with tips on some basic aspects of the game (see screenshots below). As you continue to explore the map, you will come across more signs with tips on some of the more complicated game mechanics. The goal for this new system is to help guide players little by little to try new and different parts of the game.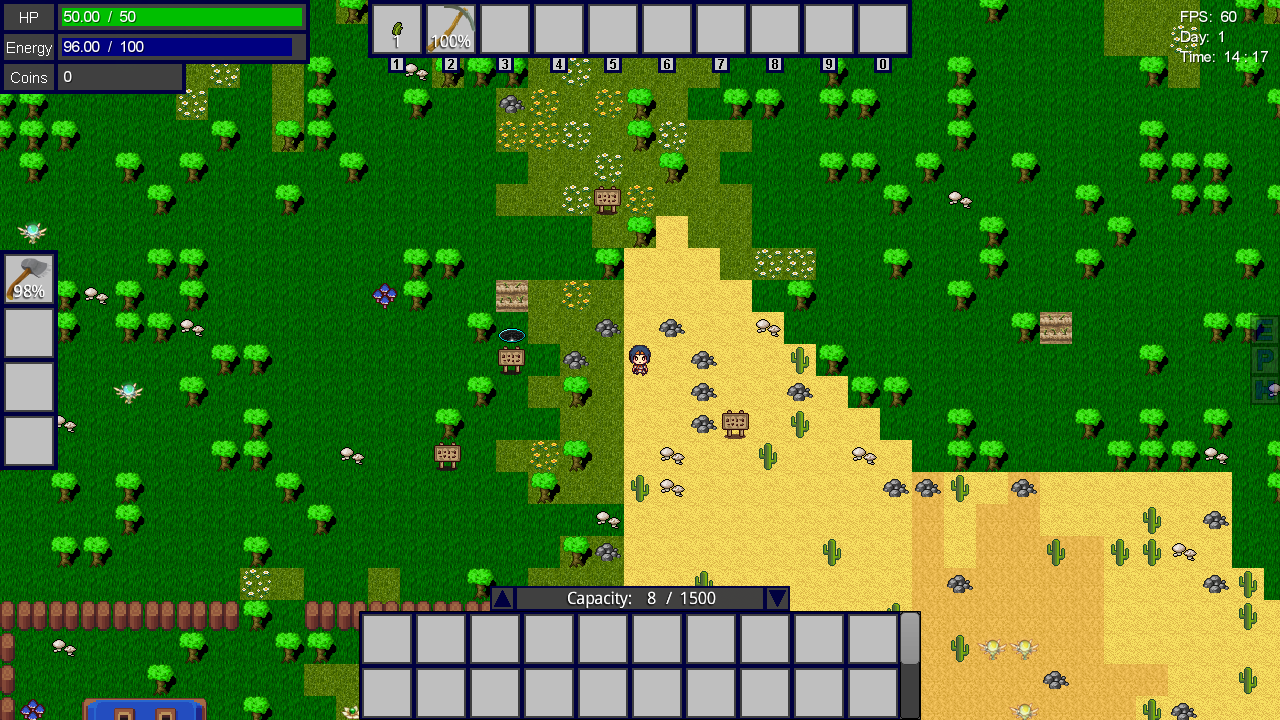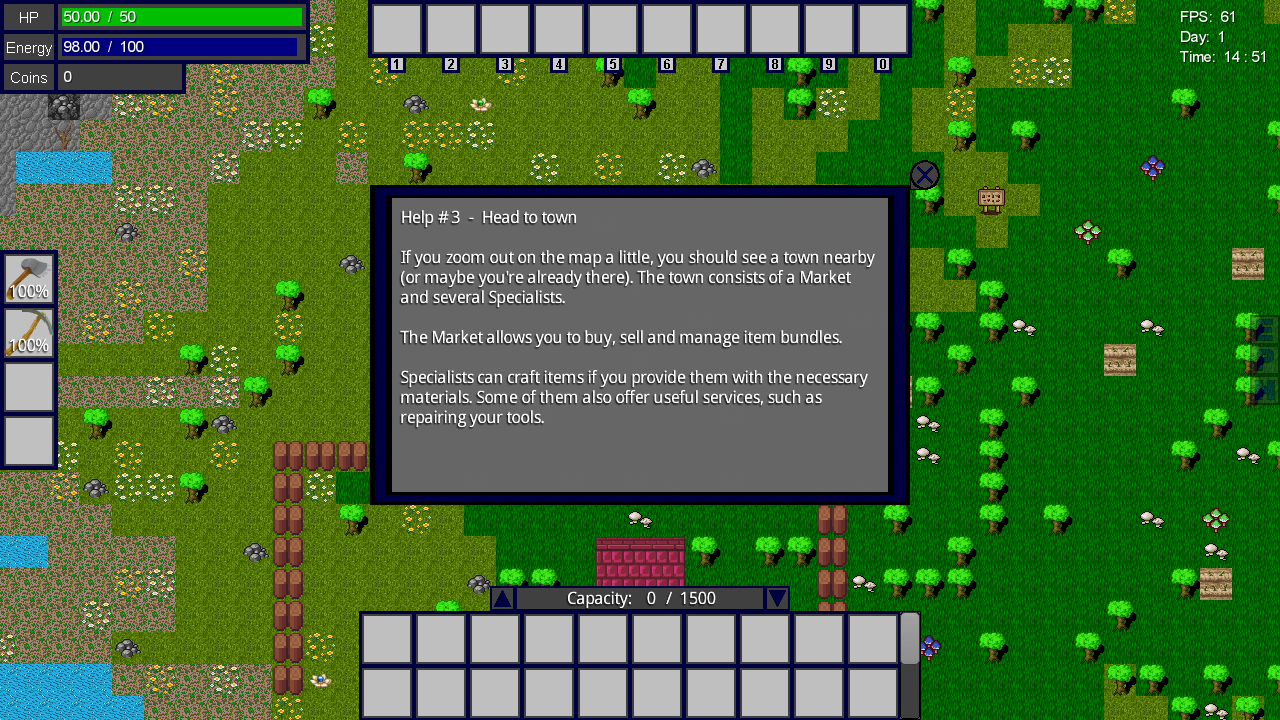 If you have any questions or comments about the new demo, or the game in general, please do post them. I would love to hear from as many players as possible. As for what's next for The Frontier, I'm going to shift my focus away from working on making the game easier to play, to working on some new, bigger, and more
interesting features for the game. Please look forward to them.
And as always, thanks for reading!
If you're interested in The Frontier, please check out its Greenlight page and vote to see it become available on Steam: The Frontier - Greenlight. Many thanks to those who vote!