Greetings everyone who reads this post =)
---
My name is Roman and since I finished the most difficult part of the development, I decided that I have time to somehow talk about my game in a little more detail than advertising slogans.
---
Firs af all I am a solo indie-developer and working on this project something about a year and a half after my main work.
The current state of the project is stable and eager to release. My target platform is Steam.
For now I have all core gameplay mechanics, enemies and art for level. I'm working on collecting these details into locations where it will be possible to arrange a deadly shootout.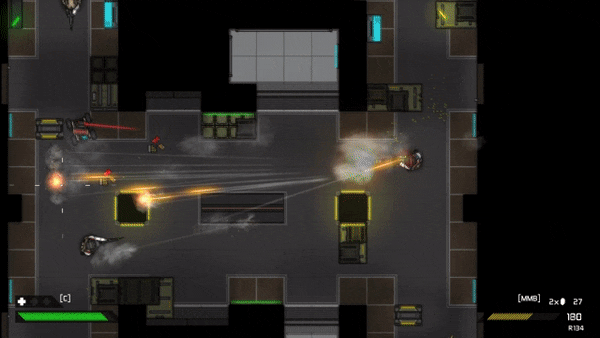 Minigun for CQC? I think that's probably fine...


Also I am working on my script for story mode and its implementation into the game.
I will introduce you to its details later, but I can say that it will have several endings and the ability to choose answers in dialogues.
In overall, my goal is to give people awsome top down shooter with good gunplay, nice graphics and weapon feeling in which you can play half an hour in the evening after a hard day.
My main sources of inspiration are
---
Film "John Wick" (This is pretty obvious from the description of the game =)
I wanted dynamic CQC experiance like you can see in the original film. When you are always on the move and need to think fast about your next steps. But I didn't want to make it another Hotline Miami style of game.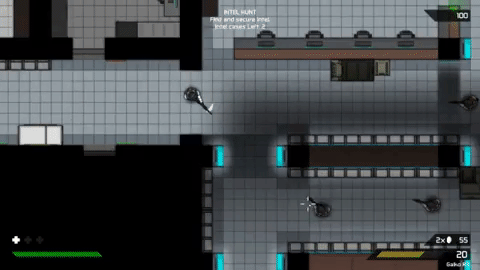 When enemies are all around you, you have to think faster.
I wanted to let people have fun of shooting guns in the game. So I designed every weapon in game to be powerful and helpfull. So its up to you what weapon to use. With large Arsenal you have pretty large choice in this.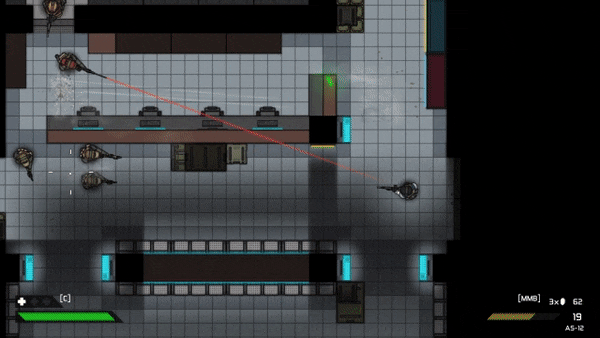 Assault shotgun is really good around here...
Call of Duty Spec Ops Survival
I really loved this mode =) So at first I started to make all my game around it. So Survival is not just an addition to story. Its more like a main dish after you complete story mode and have some general skills.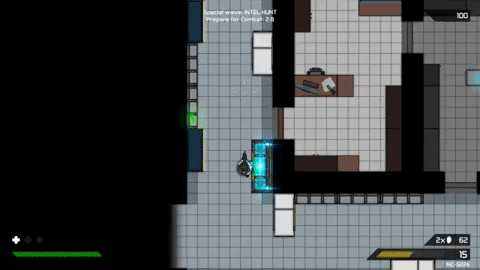 Weapon Printer works like Mystery Box from CoD Zombies mode.
Love this one too. I took idea of changing locations after several waves and special waves from this.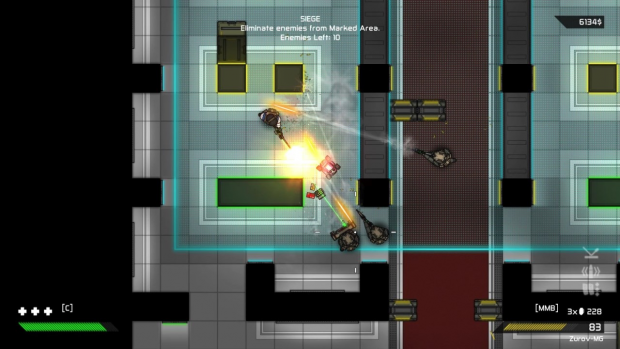 One of special waves - Siege, where you need to eliminate enemies from marked location.
A bit of madness from Anime and Manga
I will tell about this more in future, when we will talk about story campaign.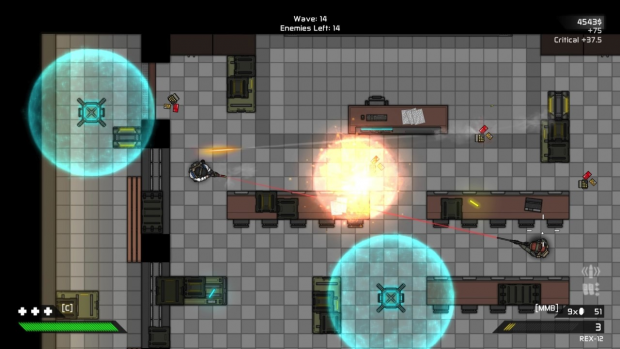 Yea, you will fight even in Academy classes.
---
I think thats all for now. Feel free to ask me anything in the comment section, and also I am planning to create discord server for direct feed. But it will be in future.
---
I have set up twitter and tumblr accaunts, so feel free to subscribe for latest news!
I will post there several times every week.
Vonikun.tumblr.com
Twitter.com

P.S. English is not my native, so sorry for mistakes >_<