Hey everyone! The summer ended, but we keep sharing our news on the development of the VeLM with you!
Check out Khavi's new look – it's our main character's spirit guardian: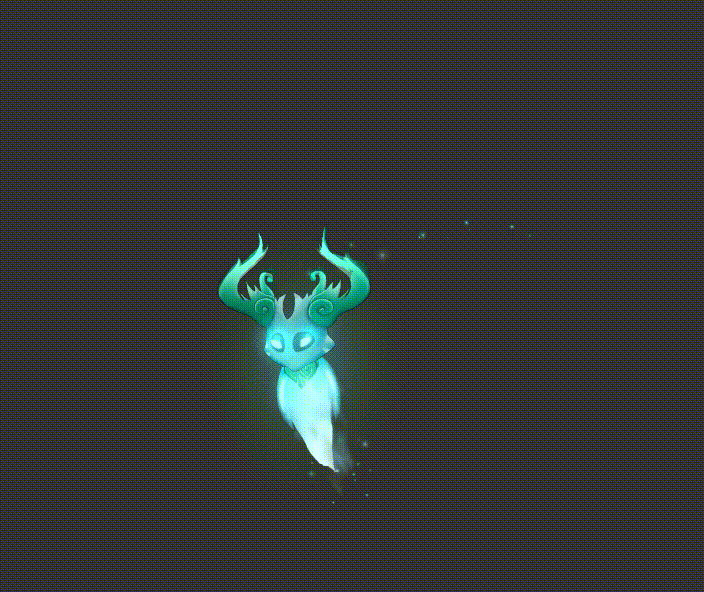 Now we're actively working on the new level - the House of Jaguar. It's the first location players will visit after the tutorial. Diego will have to make his way through the tropical jungle and ancient ruins to get to the forgotten temple in the end. Our hero will face many obstacles on his way there, ranging from pitfalls with stakes and venomous snakes to poisoned darts and mechanical traps of the ancient temple. In order to make gameplay experience more diverse we decided to add vertical platforming using vines and updrafts. The first concept of the location looked like this: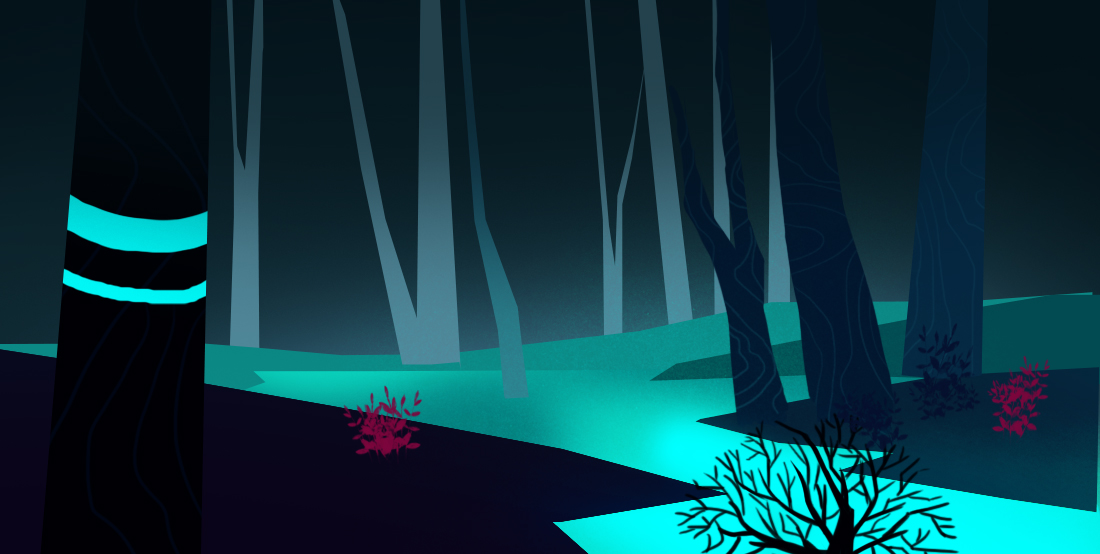 House of Jaguar - sketch
On this level Diego gets access to Air Element abilities - Double-jump and Cyclone - a spell that allows him hit his enemies with a small tornado at a distance.
And here are the enemies that guard the House of Jaguar:
Here are melee monsters like skeletons, tree spirits and balams that have both bestial and hybrid beast-like forms.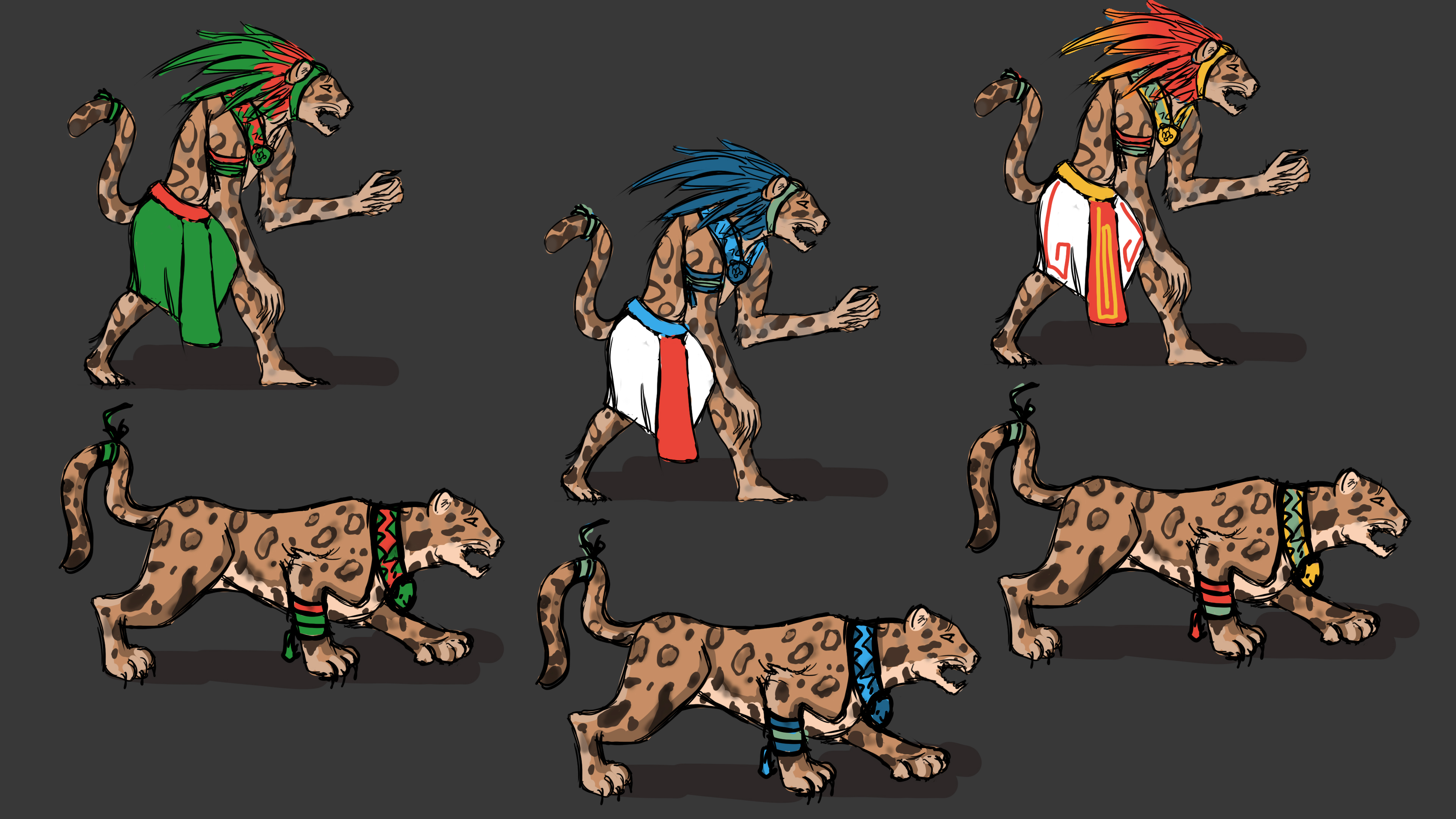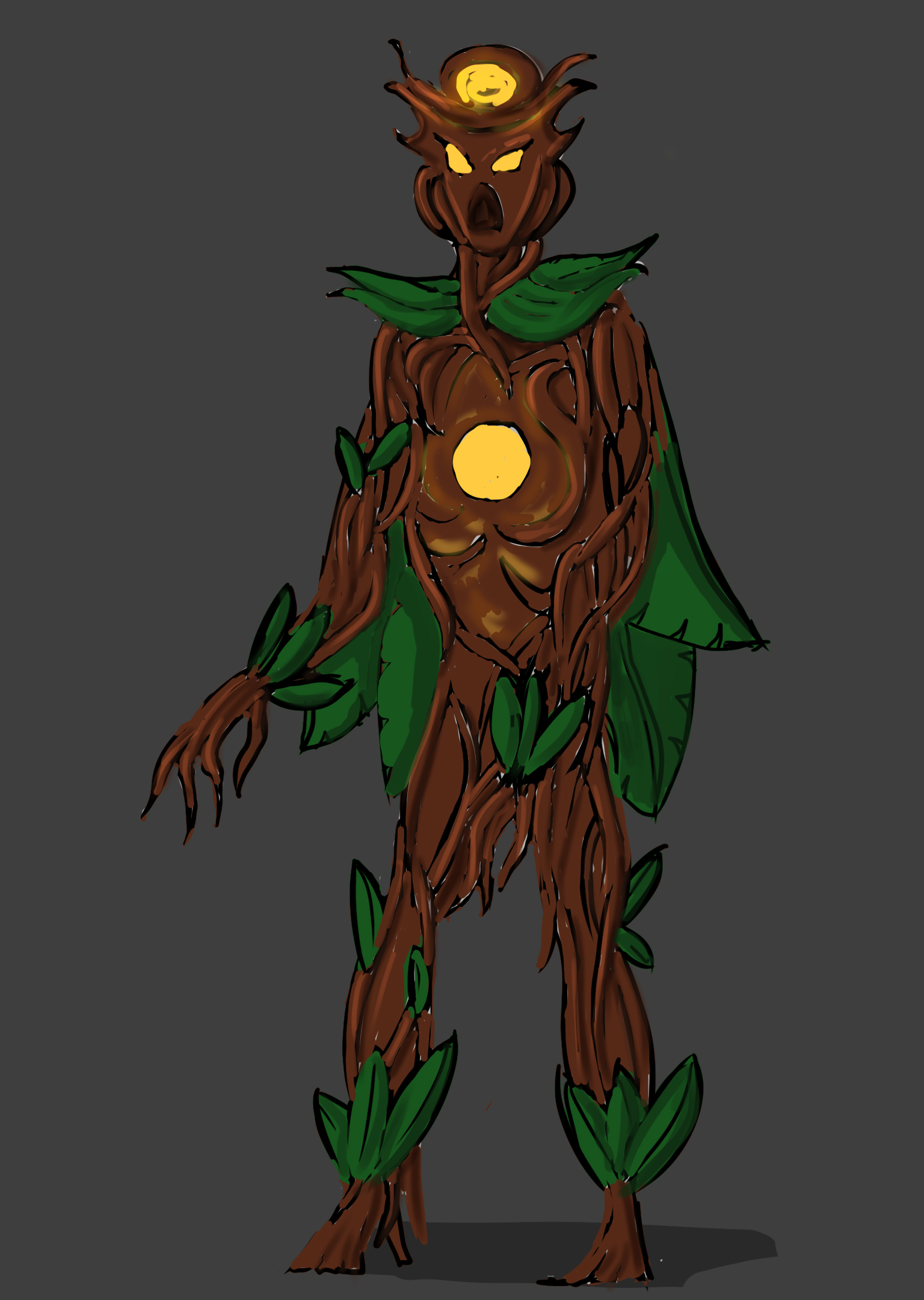 As for the boss fight of this location, Diego will have a vicious fight at the bottom of the temple. He will have to encounter the priests who summon powerful monsters:
Polishing the visuals of the House of Fire: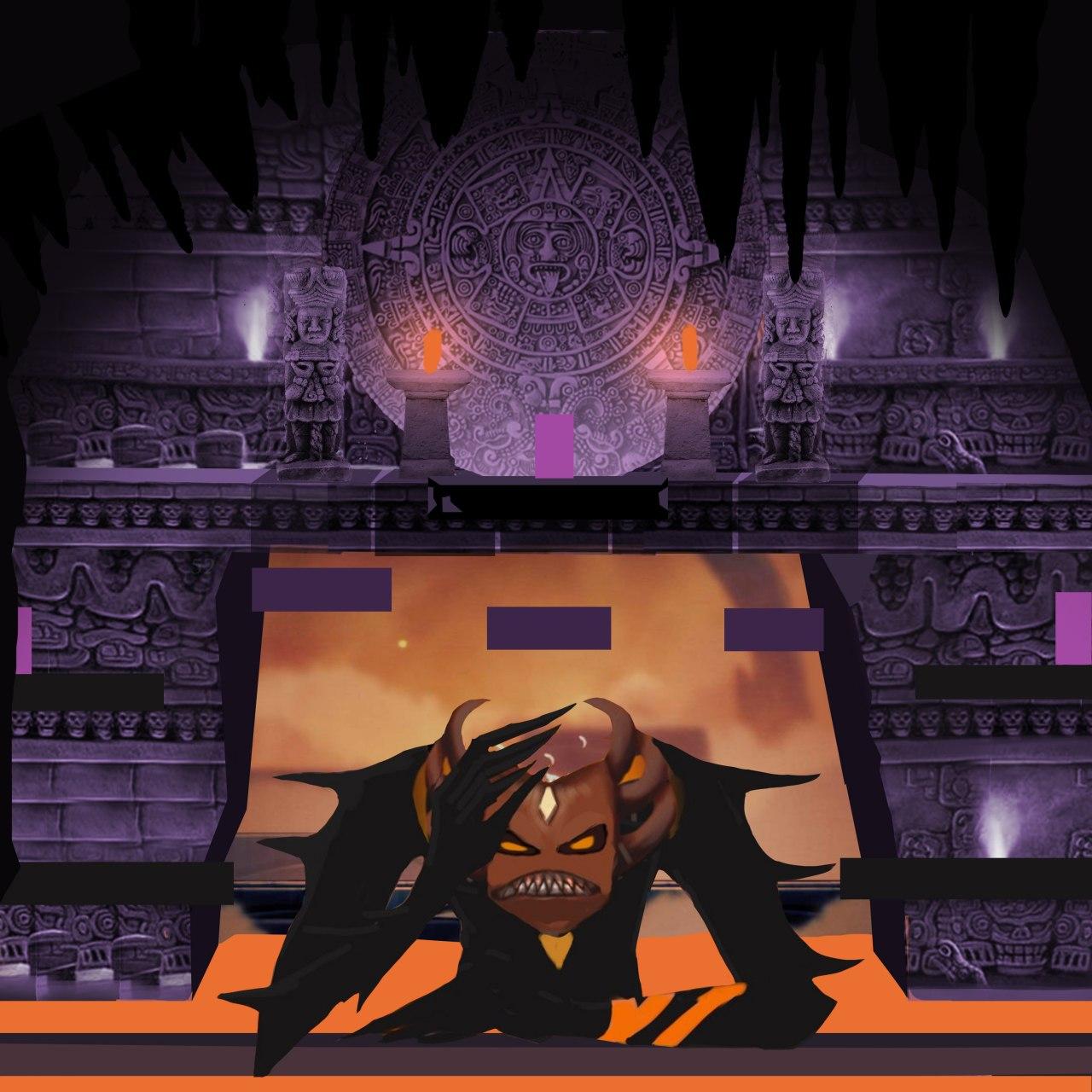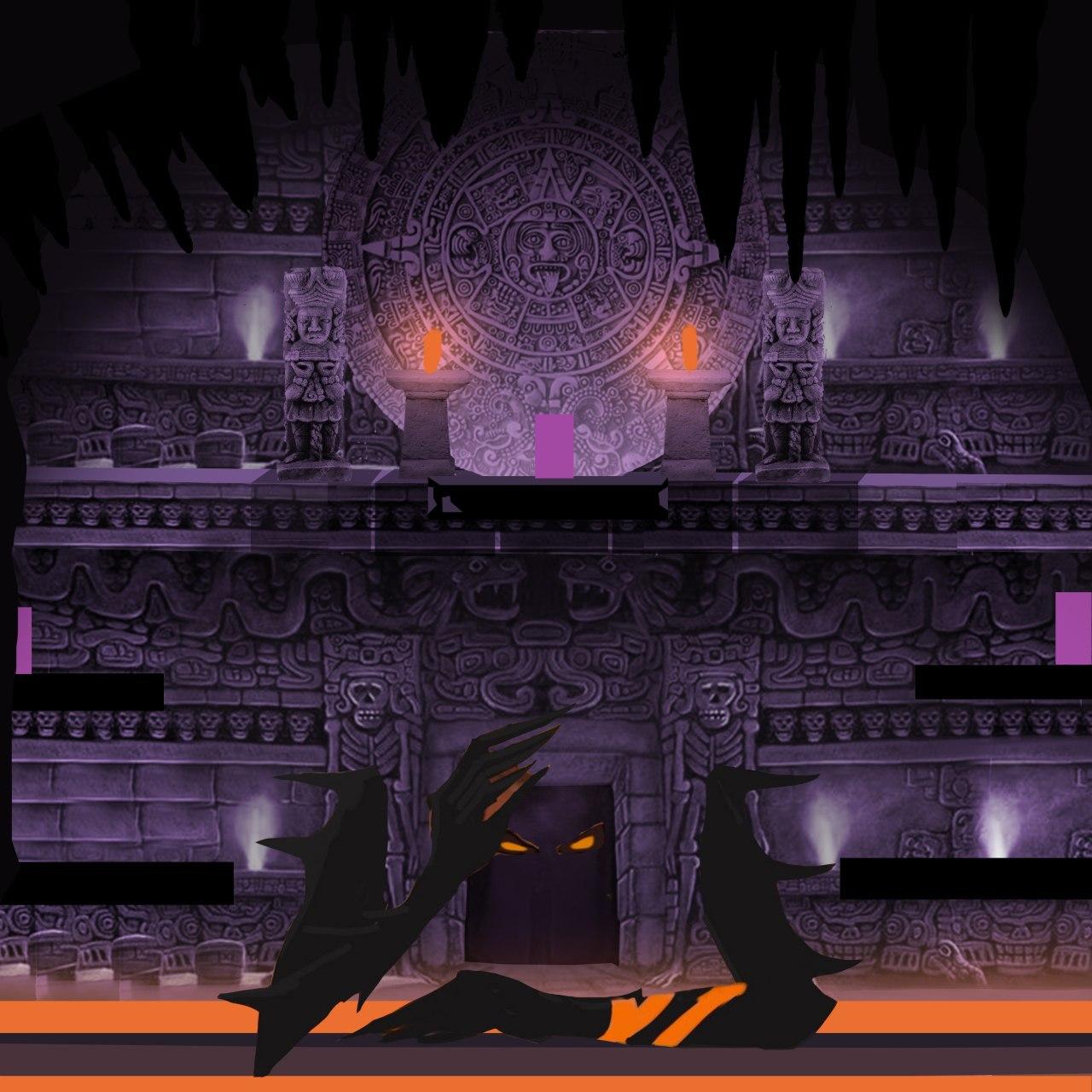 House of Fire -Boss
What we're also working on at the moment is the development of movement physics and the main character's abilities: double-jumping, acceleration, falling down, dying to lava and interacting with traps and objects. As for the abilities, we're planning to finish Water Whip, Cyclone, Fireball, Water and Fire Shields for protection and a spike-trap throwing spell.
Besides a new gameplay trailer is going to be released soon! We have already written down a second-by-second script, chosen the right artwork and arranged the environment elements in order to show you the diversity of locations in the VeLM. We're polishing the build, the editing and the SFX to convey the feeling of a mysterious adventure. Can't wait to share the results with you!
Follow us on social media and share your opinion on the game's development in the comments - we can make VeLM better with your help!