Hey guys!
Lots of exciting stuff happening this week. Where to begin?
Our community manager made a video that she wanted you guys to see! It's a FAQs video where Kate answers (most) of your questions. Wondering if the game will be free? If it's coming to android? Wondering how to be a YouTube? Watch the video to find out!
We put the CHKN demo on GameJolt and we were featured on the front page! The community had a lot of nice comments and gave us a current rating of 4.6/5. Not too shabby.
Roman has been testing larger and more dense environments in the terrain engine. Check out this short video of him running into trees and stuff.
Featuring running into trees, starting at grass, and falling to the ground!
---
John is working on implementing recipes for the upcoming crafting feature. Check out this screenshot below of how the UI will look with recipes implemented.
Kevin created these great textures for eggs for when we implement egg hunting. Egg shells will have varying levels of strength, depending on what they are made of. You will need different tools or creatures to break open different eggs and find goodies inside. More on that soon!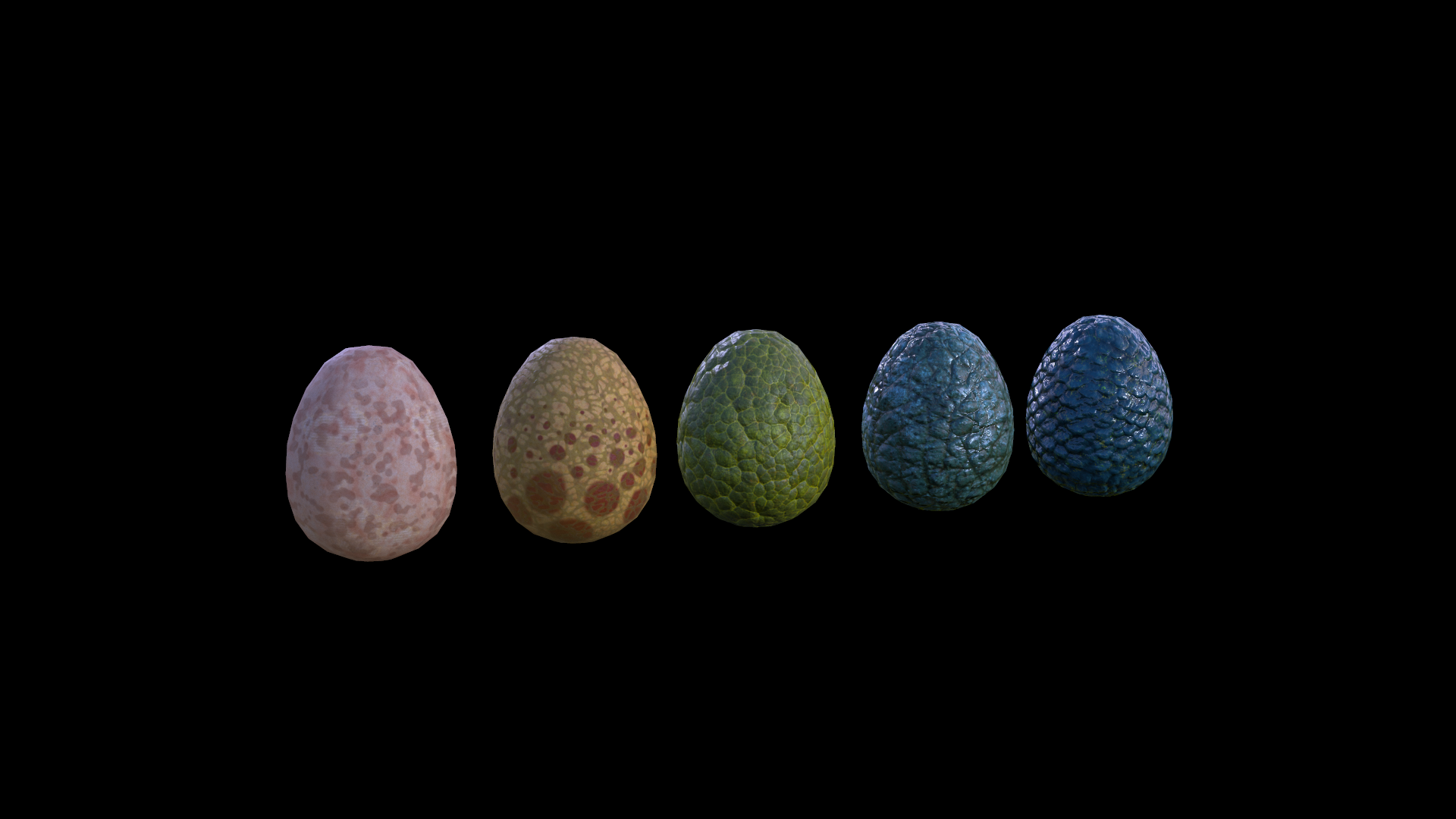 Have a great weekend everyone!