After the open demo in October 2020, we haven't announced any progress on Party Animals for a long time. Many players have asked if the game is still in development and when it will be released. We can feel the anticipation and anxiety of our players. So starting this month, we'll be releasing a little more information about the game's progress and answering some questions from players.

The first answer is that the game is still in development and the target release date is hopefully within 2022, with possible delays due to quality and compliance approvals. What I want players to know is that I want the game to be released as soon as possible (after all, this is the only source of income for the game studio), but quality is still the first priority.

In 2022, there are three times as many people directly involved in making Party Animals as there were in 2020. In the beginning, when the number of people was small, project management required only a few colleagues 'talking things through'. You could even say that not much project management was needed back then. However, when the number of people reached a certain size, communication and process problems led to a significant decrease in efficiency. Also, since the game studio is in Shanghai and everyone has been working from home for two months, this is a new efficiency challenge. We will now use more frequent meetings, tools, and processes to improve efficiency and development schedule issues.

Anyone who has worked on a larger project will know what I'm talking about. "Production Hell" describes this particular phase, a term Tesla Motors uses when expanding capacity. The same problem CDPR, Rockstar, and other established studios encounter when they are working on a brand new project to expand their staff ... even though they are already very experienced. I hope you can understand that this can be a phase that a game development team has to face. We are now gradually improving the efficiency of the game production as we start to work better as a team and the production process improves.

CHARACTERS
In the past two years, in addition to adding more maps and more characters, we have redone almost everything inside and out. Animal furs, map appearances, physical system, sound system, UI system and so on. The goal is to provide more gameplay, better game performance and immersion. I'll discuss these details in more detail in future Dev Logs.

Today I'd like to start by looking at what we've done regarding characters in the past two years.

There will be quite a bit of content regarding characters, so we're going to devote two posts to this topic.


0. NEW CHARACTERS
We had 11 cute little animals during the 2020 demo, and you may have seen some of the new ones in last year's E3 preview, such as the bull, the moose, the pig, the tiger and the gorilla.





Our concept artists have completed more character designs and we are currently making 3D assets for these new animals. The ultimate goal of Party Animals is to include all the animals we know in this animal universe, which will probably take a long time, so we plan to keep updating these animals for a while even after the launch.





We have conceptualized and finished much more characters than these ones here. We will keep you updated in the character production process.


1. CHARACTERS THAT MIGHT NOT BE INCLUDED
Some characters will not be available to players because of their aesthetic style or because they are incompatible with the current character system. Some examples are Penguin, Godzilla, and Toucan as they are shown below. You may still see them, for example, as spectators in certain scenes. When a better solution is available in the future, they might reappear in the list of playable characters.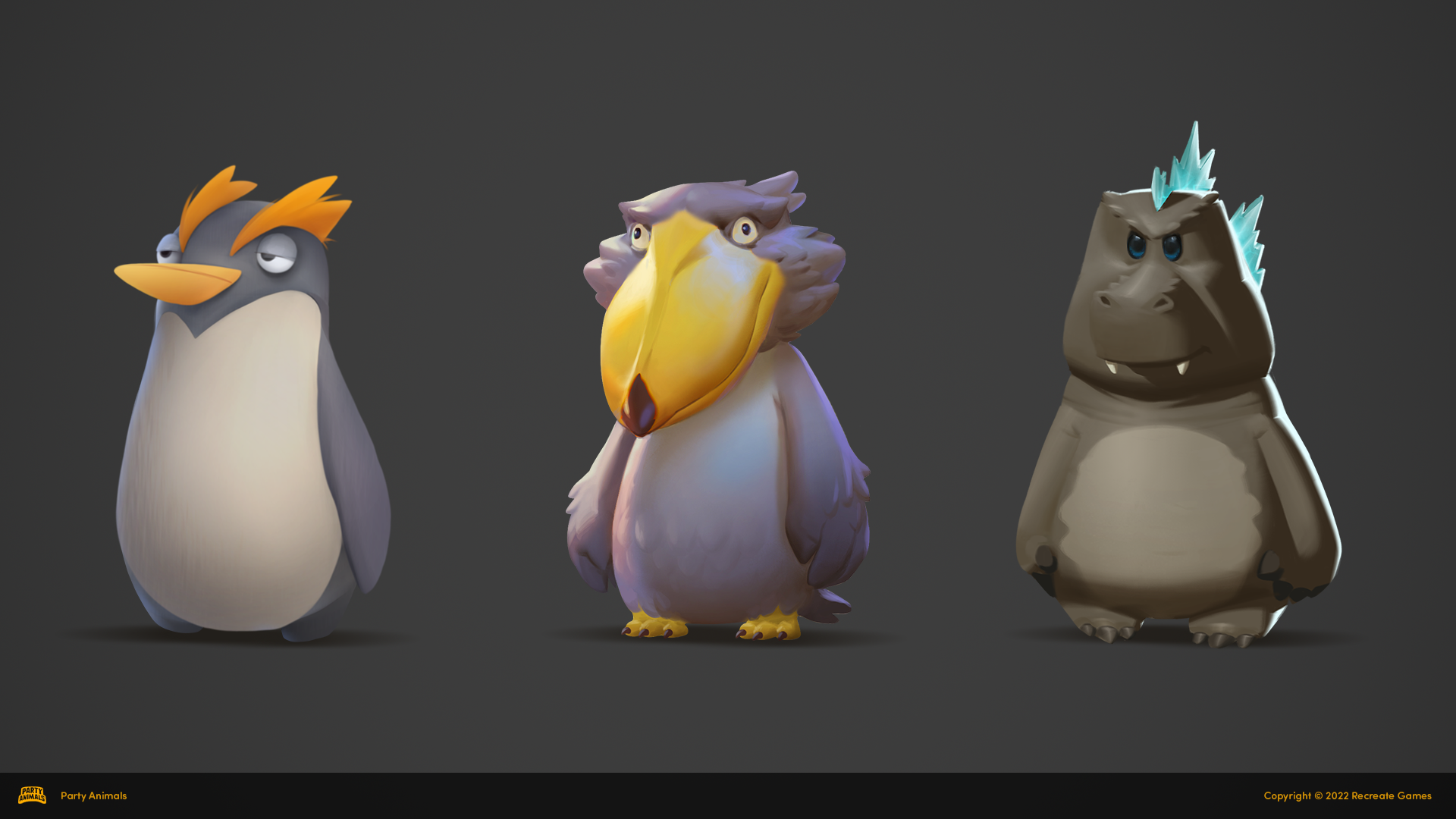 2. REVAMPED AVATARS
Previously, due to time constraints, our artists did not have much time to devote to detailed avatars. Now we have completely revamped all the avatars for each character, spending most of the time on the furs, with the goal of making the fur feel more like a small animal than a stuffed animal. Below is a comparison of the 'before and after' of Nemo and Carrrot.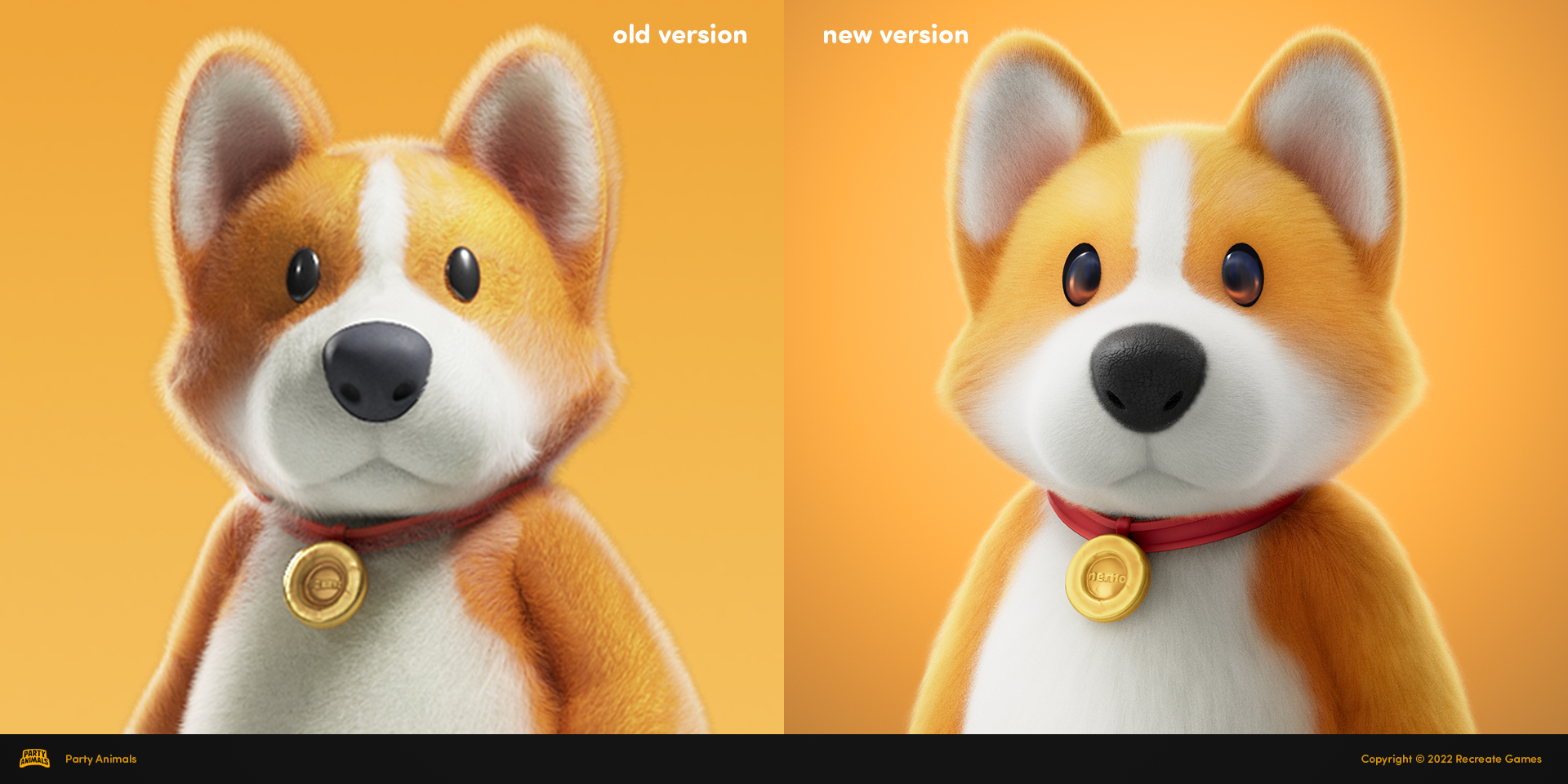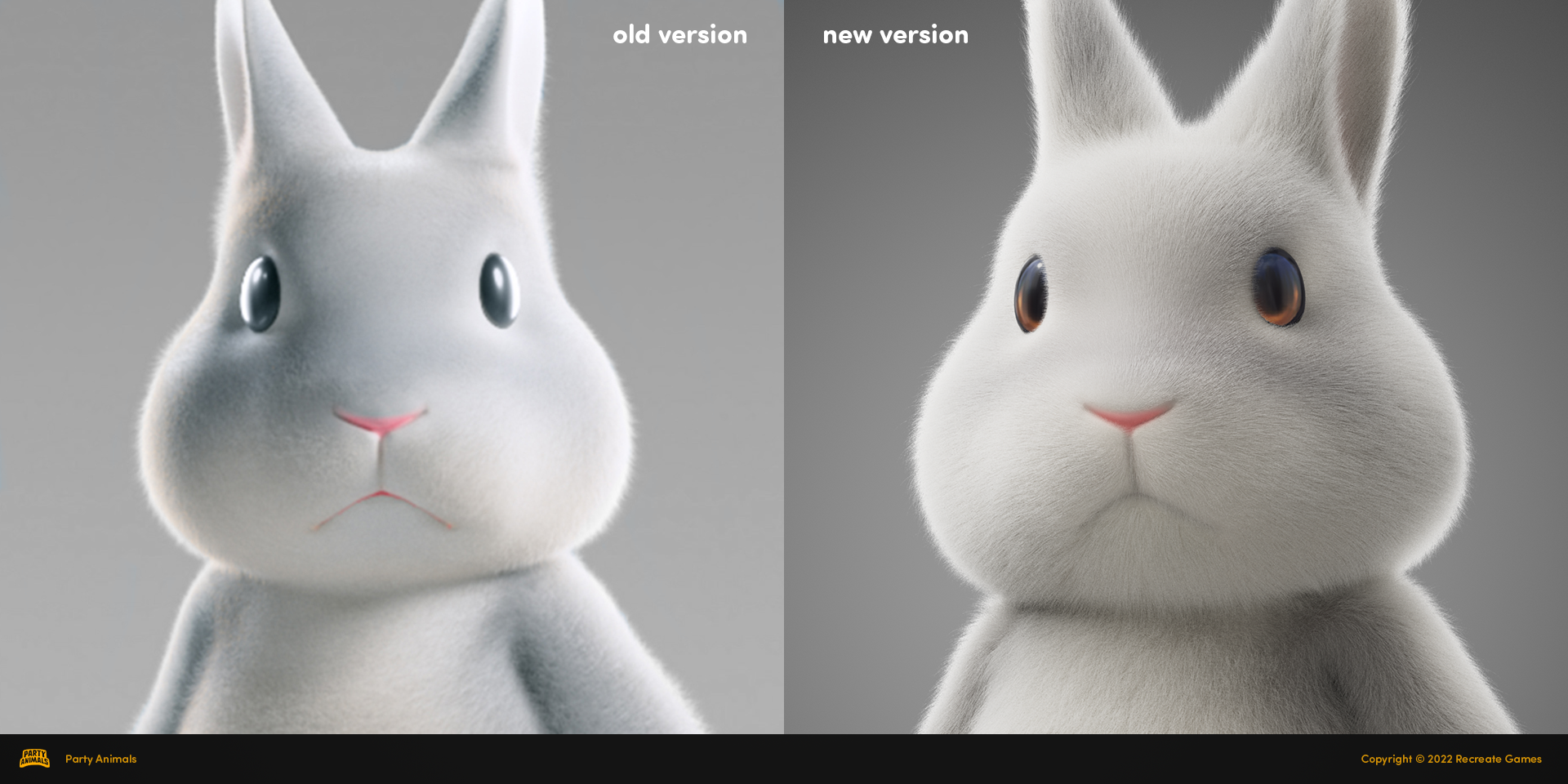 We are also reworking the official website, so you can download these cute little animals as your desktop or your social media avatars.


3. DID YOU BRUSH YOUR TEETH TODAY?
The revamped animals have mouths now, and in certain situations you can see their teeth and tongue inside the mouths. For now, mouths will open up when the characters get knocked out. If you have any suggestions on when and how to further utilize this feature, please let us know.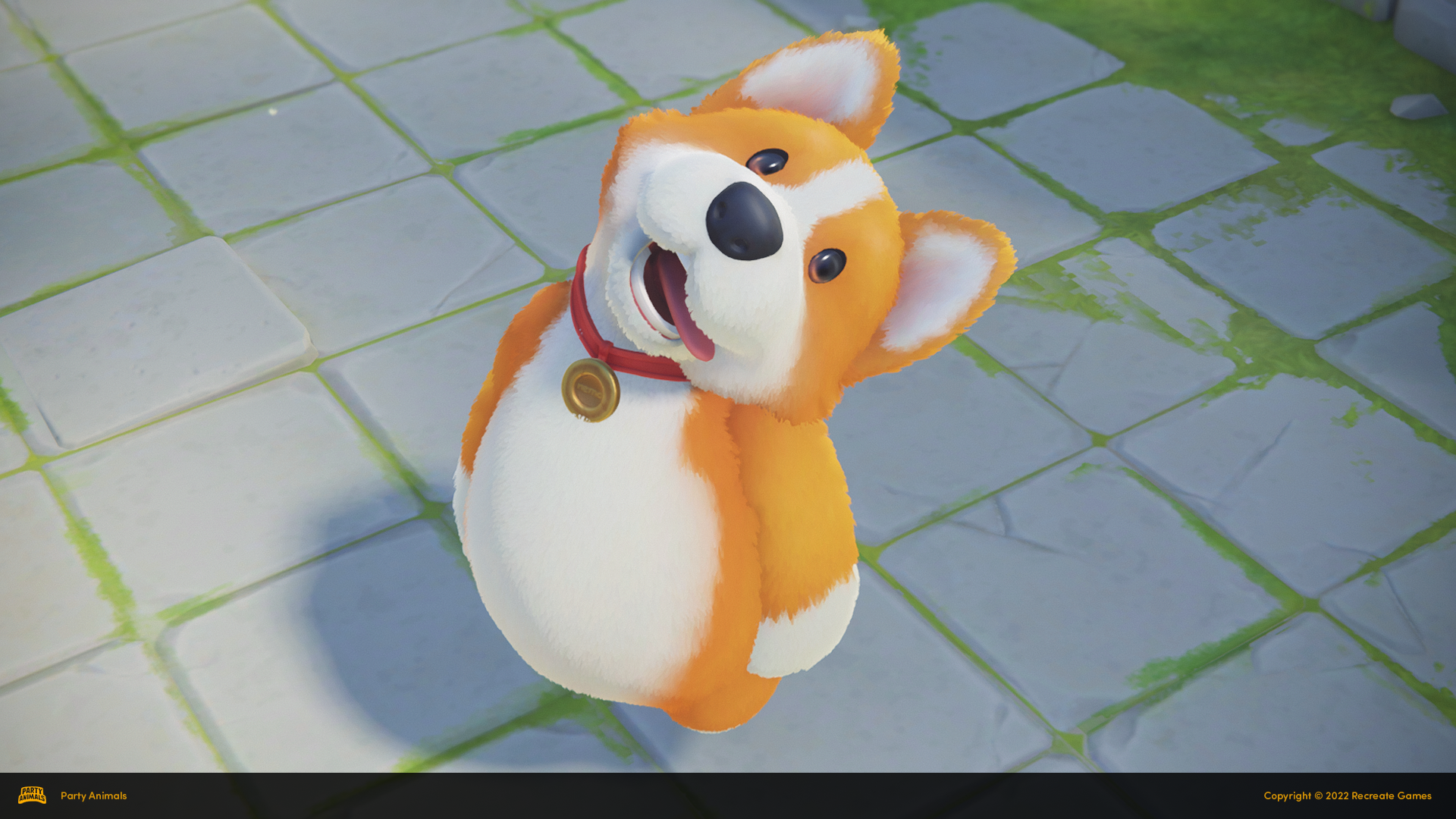 4. COMMUNITY SUGGESTIONS
We've received a lot of submissions from our Discord, and they're all super cute, and we've compiled them into a Steam post as well: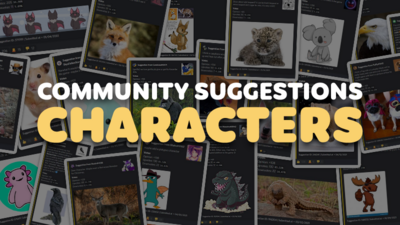 Our concept artists have decided to add some of these animals to the game, such as this shark.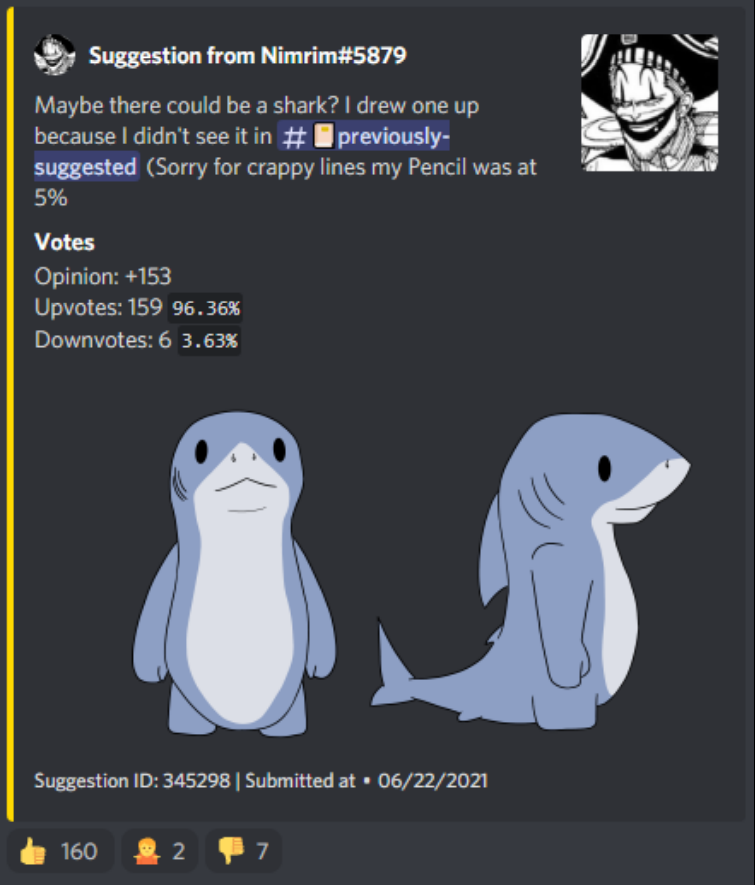 If you wish to participate in giving us character suggestions, feel free to do so in our Discord server: Discord.com

We have also received suggestions regarding character skins. For example, this Samurai Nemo skin, which is very cool. We will have another dedicated Dev Log talking about the character skin system in the game.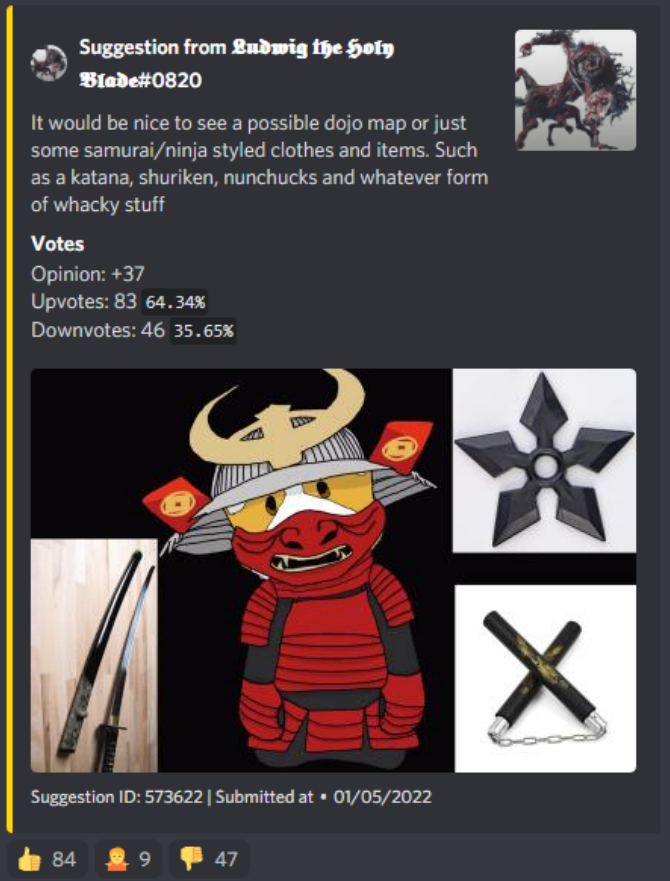 These are the contents of this Dev Log, which represents the current state of our development, but does not guarantee that what you see today will be in the final game (the legal department made me say this).

We'll discuss other aspects of the game's current state in the next Log.

We're not sure if you want shorter Logs with more frequent updates, or longer Logs once a month. Please comment and let us know what you think.