Welcome back, Kin!
It's been a while and I've been busy making sure that the alpha demo is up to scratch to get people interested in and excited for ManneKin: Hessler Storage. I know it's just an alpha but I want you to enjoy it, have fun with it, and find all of the mysteries. You can click the image below to get to the Steam page!
That's right. I've put a few secrets in the game. Not everyone will get the same ending the first time you play through. Going through the game I've been looking at ways to add scares to the game that will creep you out more than plain scare you. Because I want you on your toes.
Meanwhile. upstairs on the ground floor of Hessler Storage, I've done some slight remodeling myself. Adding some new rooms, though not really much is in them as the contractors have spent most of their time remodeling that area. I've had comments on it seeming very liminal space-like. There are a couple of things to do here, but not many. The main bulk of the alpha demo is situated downstairs on the Lower First Floor.
The alpha demo sees you as Professor Tobias Shaw coming in to investigate the strange symbol on the stone the contractors found behind a wall. For reasons I won't go into, you'll find yourself trying to find a way out and back up to the ground floor. I do hope you enjoy your little wander around this area of the game.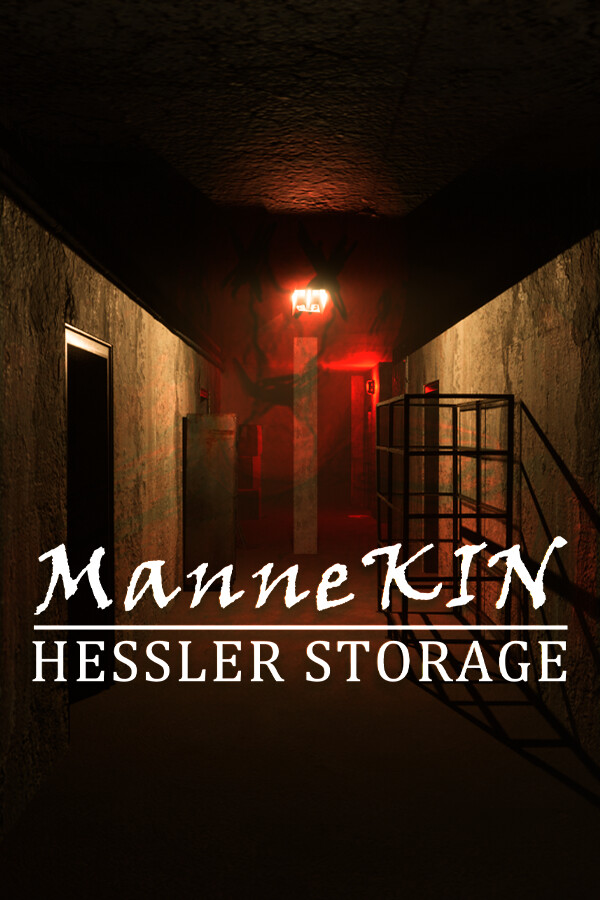 As I said, it's been busy. In one night I recorded over 60 lines of dialogue and various sound effects, applying effects to them in Adobe Audition to replicate the area Tobias will find himself in when they're played. I've found it fun to look at objects in different ways as use for sound effects. A metal tape measure was really useful in one instance.
I've also been looking to the future of the game. Researching systems to have within the game to help Tobias work his way through Hessler Storage and solve the mystery. One particular system would aid Tobias to no end, along with another feature that he can use as a professor of Occult Studies and Symbolism. But I won't go into too much detail with that.
The last things I have to do now include putting in all the new audio and adding the triggers for them, where the camera will look if it needs to, and then adding in how the level should play out but with the random scares. Not all of them have gone to plan, and certainly, some of them need refining. I had to redo this guy who just really wanted a hug.
It's been really fun so far, considering I've only had time to work on this in the evenings and not even every evening -- I feel ManneKin has come a long way. I really hope to see people play the alpha demo and leave feedback in the Discord, show people their playthrough's on YouTube and Twitch, and get people wishlisting the game.
Hope to see you soon!