We've been pushing hard to meet our next major milestone which is a play test on December 1.
There have been a few play test builds in the past, but only for groups of 5 - 10 close friends/family in closely observed situations.
This time we sent invites to a wider group of people who will play the game on their own computers without us peering over their shoulders.
It's the first time the game will have to stand on it's own two feet and a chance to get some honest opinions and real analytics to drive future design.
I'm excited about this because it will give us clarity on what needs to be done before we release the publicly playable demo in early 2016.
Destructible Items
In the beginning we created classes of undead minions to add another dimension to gameplay and make combat more tactical. In an effort to further enhance this I recently added some destructible items in the environment. These are items that can only be attacked by certain minions based on their weapon type.
If you do not have the required minion class in your horde you can attack the item yourself, but it will take a very long time to destroy it.
Physical Items
These items can only attacked by minions with Melee weapons e.g. Skeleton Footman. This includes items that block your path like piles of rock at a mountain pass or a barricade at the gates of a city.

Ranged Items
These items can only be attacked by minions that have Ranged weapons like bows and crossbows e.g. Skeleton Archer. This includes mechanical items like pulleys and other machinery to lower drawbridges and disable traps.

Magic Items
These items can be only be attacked by minions with Magic weapons e.g. Skeleton Sorcerer. This includes magical barriers and magic pillars that prevent necromancers from using death magic.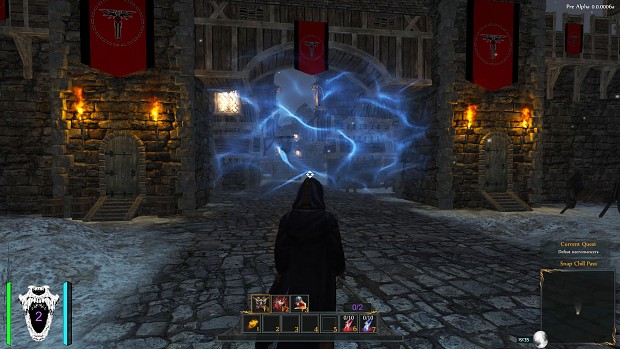 The intention is to make gameplay more interesting and varied by challenging the player to reanimate a horde with some variety. That in turn changes the types of areas you can access and the combat experience will become more dynamic.
This might take some balancing in order to make it a compelling feature and not an annoying limitation, but the results have been promising so far.
Dynamic Environment
I have been unsatisfied with how static and empty the world feels so I have added some objects that can be pushed over and moved around.
Adding some basic physics to things like crates, barrels and ladders goes a long way to making the world feel more alive.
On a whim a created a test scene where you can bowl over barrels with your minions. I call it Zom-Bowling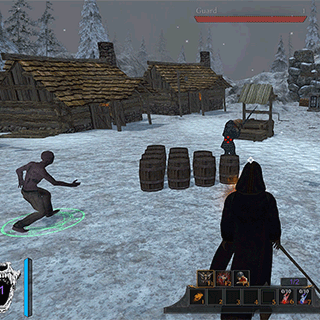 Level Design
Now that most of the gameplay mechanics have been nailed down, Scott has spent a good deal of time designing the first level. This includes adding some new locations, sculpting terrain, laying out tutorials, etc.
We wanted to give Lord Of Decay an open world feel even though the game technically is not an "Open World". This means creating large areas that that give you the freedom to explore and be rewarded for your curiosity and patience.
Finding new locations will award you experience points and important locations will be added to your map. You will then be able to find them more easily and "Fast Travel" to them in future.
When exploring you will find chests that contain special inventory items, NPCs that will give you side quests and much more.
Like us, you're probably tired of seeing the same snowy village scene from the screenshots so far so here are some new locations that Scott has been working on.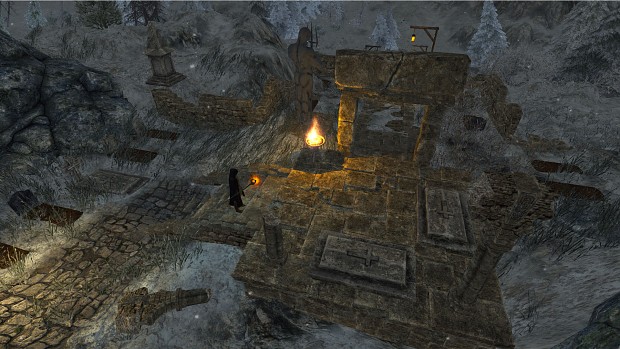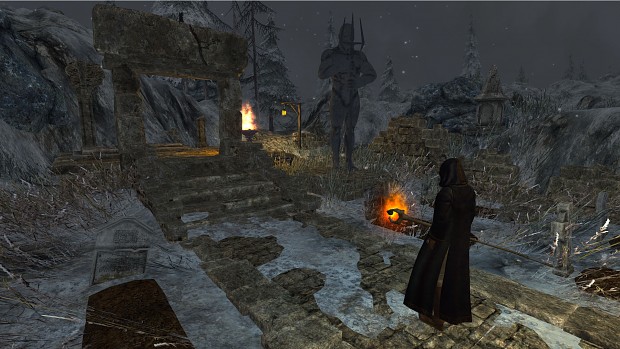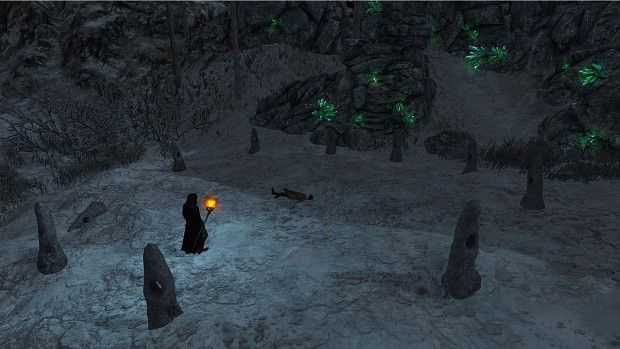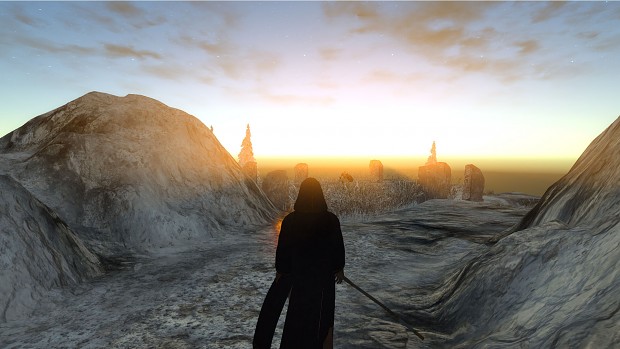 There is still more to be done to make the world live and breathe, but that will have to wait for another update.
You can follow us on Twitter or Facebook for all the latest news, pictures and updates.
You can get involved in the discussion on the Forum.
Watch the latest dev videos and technology demos on YouTube
Thanks for the support
Damian
Sandbox D7 Team